Australian M&A activity poised for positive return in 2021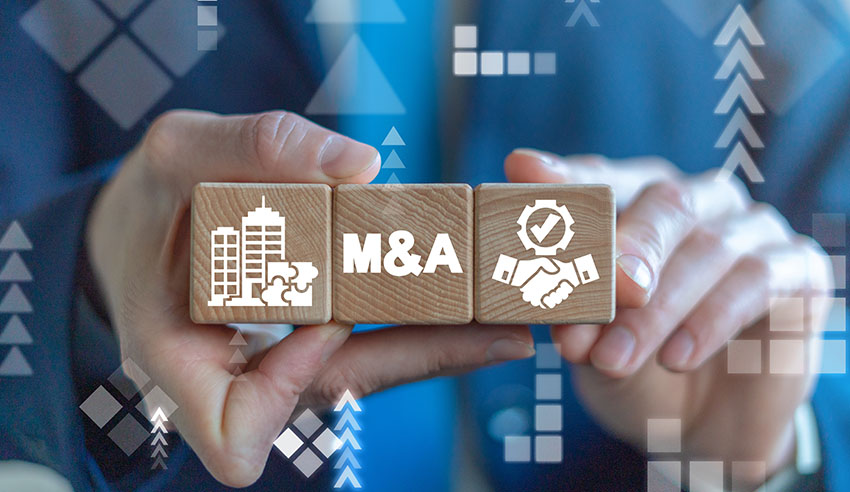 The outlook on Australia's M&A market activity in 2021 has become optimistic, despite doubts that it would not bounce back the same after a COVID-induced crash in activity.
In its 10th report into the market, Corrs Chambers Westgarth has found that a positive outlook is returning to Australian M&A activity and revealed that the current, historically low-interest rates position the space as a "significant means of achieving growth" and generating returns despite a pandemic-related crash during most of 2020. 
Significantly, the report found that after the crash, M&A levels have rapidly escalated – and that despite a volume of deals dropping and the average deal value being perhaps halved during 2020, stabilisation of the market has meant a surge in deal confidence. 
The report attributed this optimism to two factors: a "hunt for yield" and the healthy and stable return to economic strength. In its emerging trends analysis, the report said that while the challenges from COVID had caused hardships to many businesses, the new pandemic crisis "has also created opportunities to add value for others". 
Optimism for deal activity in this space has also been attributed to "creative" means of securing interests and achieving target shareholder support. At a time where optimism matters most, Corrs stressed that the latter was instrumental in the boost in the market.
Discussing the report, Corrs head of corporate Sandy Mak said: "Despite a challenging year, research indicates that 2021 could well see volume and value of deals continue to grow. We are already witnessing an uptick in activity and while some industries and sectors are seeing faster rebound than others, our early indications are that the wider public M&A market will continue to strengthen over the coming months."
Also included in its research was an analysis of 2020 which broke down how its market activity shaped the bounceback. The total of 37 deals and average deal value of $267 million is the "lowest since 2016", but the report noted that if this figure included more recent, major deals – including the $9.3 billion bid for Coca-Cola Amatil by a European partner – it would "align with deal value trends over the last four years". 
Schemes were proven to be the most popular transaction during 2020, however, while it retained popularity in the market, over 57 per cent of transactions proceeded by way of takeover bid between February and May 2020 (the onset of the pandemic). 
There was also a growing expectation that the potential impacts of the pandemic could be priced from the outset and should not give the bidder a "right to walk away" and, in fact, "the vast majority of bidders and targets are now accepting the impacts". In almost 90 per cent of deals since April, the effects of COVID-19 were carved out from triggers.
"We expect that future transactions will continue to be negotiated on the assumptions that COVID-19 impacts do now allow for price adjustments, termination rights or other variations to the terms of the deal," the report noted. "We expect this to result in greater certainty overall for dealmakers, which in turn should lead to less execution risk and a greater number of completed transactions next year."