'A minority within a minority': The Torres Strait Islander experience in law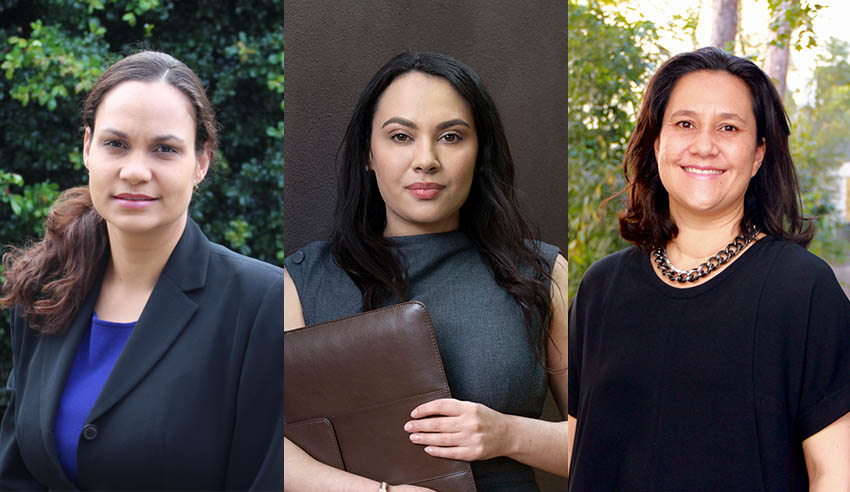 When discussing diversity and inclusion as it pertains to Indigenous peoples, Australia's legal profession cannot forget that Torres Strait Islander lawyers have idiosyncratic concerns that cannot be overlooked.
Visibility is a "significant concern" for lawyers of Torres Strait Islander background, says Fulbright scholar Sasha Purcell, a PhD student at the University of Queensland and delegate for the United Nations Association of Australia.
"As a legal community, we are commonly grouped in with Aboriginal people in policy and discussions, when in reality the issues facing the community and cultures and beliefs and people vary in nature," said Ms Purcell, who belongs to the Whaleboat family from Mer Island.
"The law or 'lore' in the Torres Strait is unique and is commonly misunderstood by non-Indigenous lawyers and more advocacy is needed to ensure that it's respected in the western legal system as a method of approaching legal disputes."
What it means to be a Torres Strait Islander lawyer
Aboriginal and Torres Strait Islanders have a legacy, Ms Purcell outlined, in the thousands of generations of ancestors "that have come before us and we must keep culture going and be strong enough for the next generation".
"There is power to be taken from that. My job and the job for all the Indigenous people who have stood before me is to make the next Indigenous person's journey easier. We build each other up," she explained.
"I became a lawyer to change the narrative, the rhetoric about what it means to be an Indigenous woman. My goal is to advocate for the rights of Indigenous people, including the Torres Strait people, to ensure a just and equitable future for Indigenous communities."
Queensland Law Society senior in-house counsel Deenorah Yellub, of the Goemulagal People and Mualgal People, said that it "means a lot" to be a lawyer of Torres Strait Islander descent, but that legal professionals hailing from Indigenous backgrounds should not just be viewed as such, "as there is a perception that we undertook different training to obtain our qualifications, when in fact we all undertake the same university courses and legal training to obtain our qualifications as non-Indigenous lawyers".
"I take a positive outlook in the way I approach legal practice that my skills set are very unique combining my knowledge and experience as a Torres Strait Islander woman growing up in community of 300 people, speaking my Kala Lagau Ya language fluently, and maintaining my position in the legal profession," she detailed.
"I can offer much more than others who may have had the same professional training as me; however, my journey to the profession is different."
For Griffith University senior lecturer Heron Loban, her identity "is the way I live and work".
"I'm proud to be a Torres Strait Islander lawyer who has also had the honour of practising in the Torres Strait," said Ms Loban, who hails from the Mabuyag People and Boigu People.
Voices not being heard
Torres Strait Islander voices are not given enough airtime by media outlets, Ms Purcell argued: "I have repeatedly seen articles and interviews about 'Indigenous lawyers' and there is usually not one Torres Strait Islander lawyer consulted and involved in the conversation.
"This is why this article is so important: to illuminate this ongoing issue of ignoring and forgetting the voices of Torres Strait Islander lawyers, who have so much to contribute as legal professionals and providing insight [into] the beautiful and unique life and culture of Torres Strait Islander people and the legal issues that are apparent in the islands."
There is a perception, Ms Yellub said in support, that said voices do not form part of the broader national agenda, hence the inadequate airtime.
"We have first-hand community and grass-roots knowledge and experience that gets overlooked," she said.
On the legislative front, things appear slightly better, Ms Loban mused, with her home state of Queensland striking a better balance, such as through the passage of the Meriba Omasker Kaziw Kazipa (Torres Strait Islander Traditional Child Rearing Practice) Act 2020 to recognise Torres Strait Islander traditional child-rearing practices.
"However, at a Commonwealth level, the impact of climate change on the Torres Strait region and the future implications of this on our way of life and the very islands and places to which we are spiritually and ancestrally connected, is not being treated with the absolute urgency required," she added.
What must be done
Australia's legal profession must understand, Ms Loban said, that Torres Strait Islanders are Indigenous peoples of Australia, too. They are a "minority within a minority", she said, and as such are culturally distinct.
"Our quiet achievement is often unseen by the legal profession. In 2000, I was the first Indigenous woman lawyer in Australia to represent her people in a successful native title claim in Mabuiag People v State of Queensland," she noted.
"This year marks the 20th anniversary of that decision. It is incumbent upon the legal profession to educate themselves about us. Reading native title cases about us is not knowing us."
Such contributions, together with cultural uniqueness, cannot be overlooked, Ms Purcell added.
"We should not be an afterthought in consultations or calls for advice. It is easy enough to just look us up on LinkedIn or online to find Torres Strait Islanders lawyers, so there is no barrier to accessing these legal professionals," she said.
The existence of barriers for those trying to enter the profession, however, still remains, Ms Yellub pointed out.
"As a law student coming through, moving from a remote island community after finishing grade 12 to a big city had its own unique challenges and barriers which will never be experienced by law students growing up in the city with all the opportunities at their fingertips," she recalled.
"Stepping out of our comfort zone to build our own professional and community support networks is not easy, most often results in students dropping out of university and returning home."
Need for greater education
Moreover, the legal profession in Australia must be better educated with regard to who among its ranks is Torres Strait Islander and how diversity and inclusion efforts can be advanced for such "unique and separate" people, Ms Purcell stressed.
"At the end of the day, we are all one, all Indigenous; however, it is important to celebrate those differences as well and make space for special cultural events like the 'coming of the light' and other traditional Torres Strait Islander practices," she said.
Ms Yellub agreed: "We are not children of lawyers, judges or legal academics, so that creates further challenges and barriers when looking for clerkship opportunities through to your first job as a lawyer and thereafter.
"Law faculties, PLT providers and the profession would go a long way in promoting education and cultural awareness training to gain an understanding of our challenges and how they can best assist in making our journey into the profession supportive.
"The majority of legal professionals build their careers on the struggles of Aboriginal and Torres Strait Islander people and communities. It is imperative that education and cultural awareness training should be embraced by the broader legal profession and training providers."