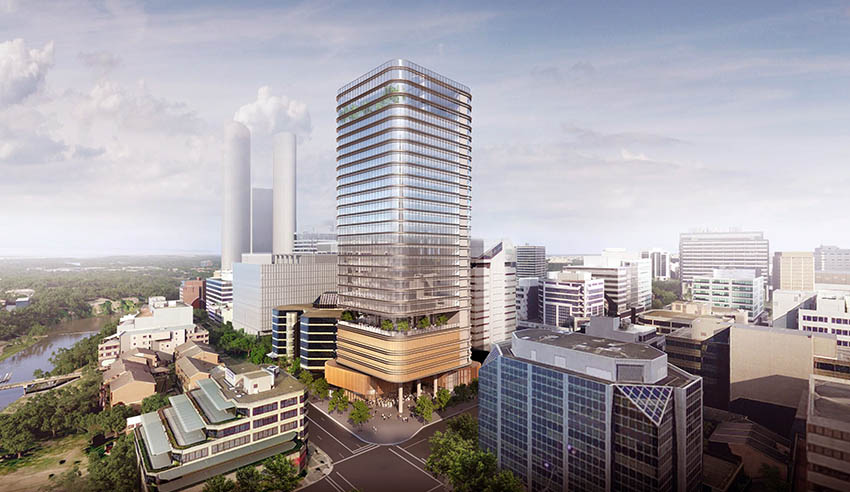 Coleman Greig Lawyers is making a bold move to relocate their headquarters to the new and sustainably designed $300 million 32 Smith Street Tower, located in the heart of Parramatta.
The building has recently achieved a six-star Green Design and was designed to reduce energy and water consumption to achieve a five-star NABERS Energy rating. The GPT Group has set a target to achieve net-zero carbon emissions across the portfolio by the end of 2030.
The move builds on a similar initiative from another global law firm with six Australian offices which had made the pledge to reduce its carbon emissions to net zero in 10 years' time.
"GPT is pleased to provide Coleman Greig with state-of-the art premises in the heart of Parramatta and deliver A-grade office space with cutting-edge technology and workspace design," Matthew Faddy, head of office and logistics at GPT said.
"As we target a carbon neutral portfolio by 2024, this project is at the forefront of environmental sustainability targeting a 5 Star NABERS Energy rating and 6 Star Green Star rating, and will further add to the transformation of Parramatta into a world-class business and cultural district."
Coleman Greig chief executive Warrick McLean shared that "to watch Parramatta transform and grow before our very eyes, especially over the last five years has been truly exciting. It also gives us the opportunity to be part of history."
"With all the growth and development taking place, we can confidently say that Parramatta is definitely the next CBD," he said.
The Parramatta A-grade office building will be 26,400 square metres and have 29 floors of high-quality office space, with state-of-the-art technology and end-of-trip facilities including spacious changerooms, lockers, showers and even somewhere to put the bike for those wanting to cycle to work. New metro lines will connect the Sydney CBD with Parramatta and the Greater Western Sydney region, including the future airport.
Coleman Greig said the new space will further enhance the firm's position as an employer of choice and importantly it will also create a truly enhanced client experience.
"The growth that Western Sydney is experiencing is remarkable, in particular Parramatta. It is inspiring to see the commitment that businesses like Coleman Greig display in supporting the local community and region," City of Parramatta lord mayor, Bob Dwyer added.