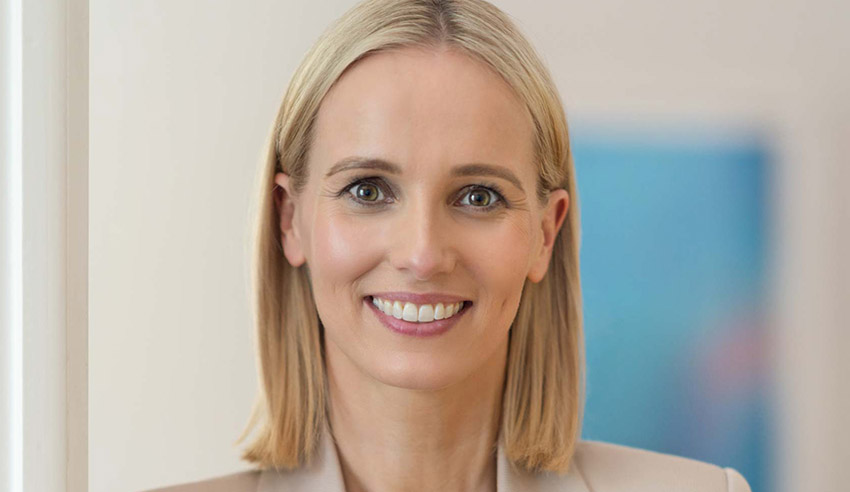 A former barrister and managing partner of a national law firm has launched her own boutique personal injury practice.
Bree Knoester (pictured), who was a barrister at the Victorian Bar for eight years as well as a partner at Holding Redlich and managing partner at Adviceline Injury Lawyers for six years each, has started 2021 by unveiling a new boutique practice.
Brave Legal has been born from Ms Knoester's near 20 years of experience in assisting individuals injured at work as a result of exposure to asbestos, medical negligence and survivors of sexual abuse.
In a statement, the firm said it has launched with a "singular focus": to redefine personal injury law, ensuring health and wellbeing are synonymous with legal resolve.
"Brave Legal is different because it recognises that legal advice must come with compassion and support to assist clients and their families finish a case with an outstanding legal result and optimal health and wellbeing," it submitted.
"Clients are supported with free counselling and social worker services as well as working closely with the Brave Legal founder, Bree, and her senior team."
Reflecting on almost two decades in personal injury practice, "and with another baby on the scene to focus my priorities", Ms Knoester said that she was in a position to create an environment whereby clients are able to get "the very best legal advice from the most experienced in the area – and it is guaranteed to be delivered in a way that is brave, compassionate, and precise".
"In addition to legal support, clients would have free counselling and social worker support so that we were trying our very best to help restore their lives after injury," she noted.
"Having acquired a reputation, or some I am told, for taking on some of the hardest cases and working relentlessly to obtain a result for an injured person where I truly believed it was deserving, I often spoke of lawyers needing to be as brave as their clients.
"Bravery as a lawyer means constantly learning, striving, trusting your gut, trusting your years of experience, advocating for your client with both strength and importantly, respect, and giving straight, honest advice, even when it can be hard to deliver. I encouraged all the lawyers I have worked with in the past to be brave and I strive to live this value each day.
"And, so, Brave Legal was born."