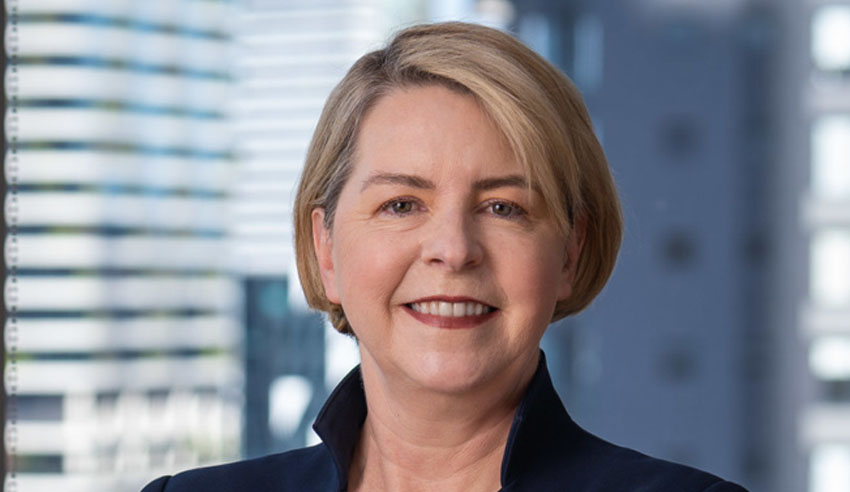 In 2021 there's more emphasis on being a great place to work than ever before. Here's how the boss of the firm deemed most attractive in Victoria prioritises her employees.
Late last year, Lawyers Weekly revealed the results of its annual Top 25 Attraction Firms ranking – overall and state-by-state.
When it comes to the state of Victoria, Lander & Rogers was crowned the most popular choice, with legal respondents indicating that if they were to switch firms the Aussie law firm is where they'd want to go.
Speaking to Lawyers Weekly following the release of the results, chief executive partner Genevieve Collins said that Lander & Rogers places a firm priority on attracting and retaining staff.
"We've been recognised as a great place to work. That's not simply because of the work we do and the clients we work with, or the training and development – it's more holistic than that," she said.
There are seven key objectives the firm is constantly assessing, according to Ms Collins. The first, she said, comes back to culture. 
"Our vision is that people say we're the best place they're ever worked and that means different things to different people. We have a transparent culture, and understand the importance of open communication. I host regular firm-wide sessions where staff can ask me anything in a safe and open forum. It's been a great way to keep people informed and hear about how they're going," Ms Collins explained.
"We're not hierarchical. We're inclusive and people have a voice, which helps us to share ideas and contribute irrespective of roles."
Secondly, Ms Collins said Landers places a huge focus on work-life integration among its employees.
"We provide work-life integration, not balance; understanding that everyone has different working styles and priorities," she said.
"We're also focused on wellness, which has been particularly important during COVID-19 as people adapt to new ways of working and changes to their personal lives."
Landers' response to COVID is the third objective listed by Ms Collins, who noted the firm has made no redundancies nor had to reduce hours during the pandemic. 
Instead, the firm redeployed team members whose jobs were impacted.
"We continued with pay reviews, promotions and bonuses in 2020, and continued to host our clerks and graduates with innovative virtual programs," she added.
Tied with this is wellness support, which Ms Collins noted "aren't just about helping people to adjust to remote working but to feel supported and connected".
"We undertake pulse surveys to support the mental health and wellbeing of people – and we follow up with a personal conversation if team members show signs of stress or difficulty," she explained.
"We also worked with Resilience Project to deliver presentations covering 'connection' and 'living with purpose' provided sessions on Staying Well, Managing Emotions and Strength-Based Parenting, piloted Wellness Coaching and introduced Uprise, our new employee assistance program.
"Our first two cohorts have completed Mental Health First Aid accreditation and we are on the way to becoming a Mental Health First Aid accredited firm."
Next, Ms Collins said that despite the changes due to COVID19, the firm has maintained the learning and development of staff as a key priority.
"We've expanded our virtual and on-demand learning programs with additional focus on wellbeing, technology skills development and technical training with topics such as design thinking, blockchain and contract automation and initiatives such as hackathons and pitches from our LawTech Hub residents," she said.
Meanwhile, the firm's focus on diversity and inclusion efforts also makes it an ideal place to work, according to Ms Collins.
"We continue to have the highest number of female partners (43 per cent) in the legal profession in Australia and 60 per cent at a board level," she said.
"We have initiatives to ensure an equal promotions pipeline of both women and men into senior leadership roles, with policies and support in place to offer flexible working conditions. We also offer paid leave accessible in the first 12 months of employment and we've introduced our 'no bystanders' policy, signalling zero tolerance to sexual harassment in the workplace."
Lastly, Ms Collins cited the firm's commitment to both the community and the environment makes it Victoria's most attractive law firm.
"We've committed to reduce our environmental impact and meet targets of 100 per cent renewal by 2021, carbon neutral by 2022, and zero waste by 2025," she said.
"Examples include our fully digitised operating model that's virtually eliminated paper usage and we're also applying for a WELL rating at our new premises in Melbourne at 477 Collins.
"We're also committed to champion sustainability and promote innovative responses to climate change. We continue our significant contribution to pro bono and community work, offering our people opportunities to engage in pro bono work and join internal and external committees or activities.
"We've helped launch Redfern Financial Abuse Clinic & Diverse Women's Mentoring Network, piloted tech initiatives for Justice Connect to support asylum seekers and refugees, and partnered with LawTech Hub resident, Evenor, to build a communication platform to support our South Sudanese Business Response. We're also an active contributor to the Federal Circuit Court's Indigenous List."