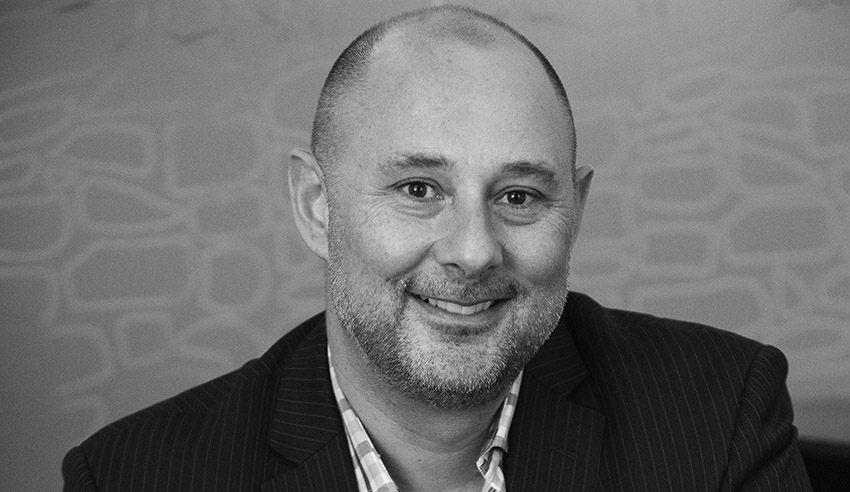 In 2020, Hamilton Locke embraced a new model that not only up-ended traditional structures but also served to maximise "people experience".
Hamilton Locke managing partner Nick Humphrey – who won the Innovator of the Year category at the 2020 Partner of the Year Awards – draws his inspiration for change in leadership and business practices from what he perceives to be incapacity, or unwillingness, to evolve.
Having worked in law for 25 years, including 10 in leadership and executive management positions, Mr Humphrey has observed the pressures facing the legal profession and has been frustrated by the "inability to scale culture and maximise people experience" (which he refers to as PX).
A "convergence of frustration with old legacy systems, short-term perspectives around delivering profit rather than investing for the long term, and a focus on the divide between partners and others, rather than providing a way for everyone to feel like an owner", led him to want to do things differently.
Speaking recently on an episode of The Lawyers Weekly Partner of the Year finalist showcase, hosted in collaboration with Commonwealth Bank of Australia, Mr Humphrey said that his firm has always been "about breaking habits", and as such, it was well placed to manage the forced upheaval of the age of coronavirus.
"When we set up, two-and-a-half years ago, we broke the mold: open-plan, paperless system, and a flat hierarchy. All of those things meant we were open to change and could pivot quickly to the new ways of working," he said.
Connectivity is a critical aspect of this approach, he noted: "As a leader, I was focused on how I could make people feel like they knew what was going on, that they had a clear line of sight around business, strategy, connection, clients."
Being open and transparent around the firm's performance during the pandemic, Mr Humphrey said, is fundamental in ensuring optimal PX. During 2020, he said, this meant "full transparency around financials and strategy, and I think that worked to kind of get everyone galvanised around the situation we were facing and everyone pulling in the same direction."
"That was a nice part of our COVID-19 story," he said.
When asked to what extent firm leaders should consider up-ending the ways in which the business operates, to the extent it may be unrecognisable from its pre-pandemic conditions, so as to maximise PX and client experience [CX], Mr Humphrey said that innovative firm owners will consider not just the top end of the business, but how individual practitioners can embrace any change that comes.
"Take a blank piece of paper and ask what is the natural evolution of all aspects of strategy, including everything from structure, to how the partnership makes votes, to decision-making, to support structures, and even how you build all those things," he outlined.
"In some ways, we had a great opportunity to start again and take some of the best things from traditional partnerships and embrace new aspects that are used in other businesses. We chatted with all sorts of CEOs, entrepreneurs, professors and performance psychologists. We did, probably, 100 interviews, in which we asked: 'How do you make it work outside of law? How do you maximise PX? How do you make decisions in an agile way? How do you embrace digital ways of working?'"
Following such conversations, Mr Humphrey said that Hamilton Locke "built a whole new design for a law firm", in which it embraced a corporate structure in which the legal practice is an operating vehicle for a holding company.
Firm owners can, he noted, create a corporate structure in which "the brand is appropriate to where you sit in the market, rather than having them all in the traditional structure".
The firm wanted everyone to be an owner, he said: "Everyone, all the way down to a junior lawyer or a secretary, has options or shares in the business and can feel like they really are an owner. Becoming a partnership isn't the only way to really get that long term institutional kind of value in the business. We say, 'The care of an owner is worth 10 employees', and that's been a really important part of the shift."
The firm also, Mr Humphrey continued, avoided having a "bloated management structure" that more traditional practices might employ.
"We've got a clear strategy and everyone's aware of that strategy. Moreover, as the managing partner and CEO, I've got full authority to execute and just report back. So, it's much faster," he said.
"For example, a year ago, we put in plan a crisis strategy around what we'd do if there was a GFC or other crisis. We had a board meeting on the Saturday after lockdown was announced and we just dug up our plan and we implemented it. Thus, we can make decisions really quickly."
The final aspect of innovation from Mr Humphrey's blank piece of paper was to offshore, outsource and automate as much as the firm could.
"What it allowed us to do was focus on what we do best, which is PX and CX, and we didn't have to waste so much time worrying about margins. I think that's a really important issue in some of these bigger businesses – they've got layers of inefficiency, large premises, all their support staff are in Australia at a very high cost, and margins are so small that management has to spend all of its time fighting over and protecting a small margin," he submitted.
"If you can reboot it all and get your margins higher, it frees management to be really focused on PX and CX."
To listen to the full episode with Nick Humphrey, click below: