Tucker & Cowen Solicitors adds 2 new lawyers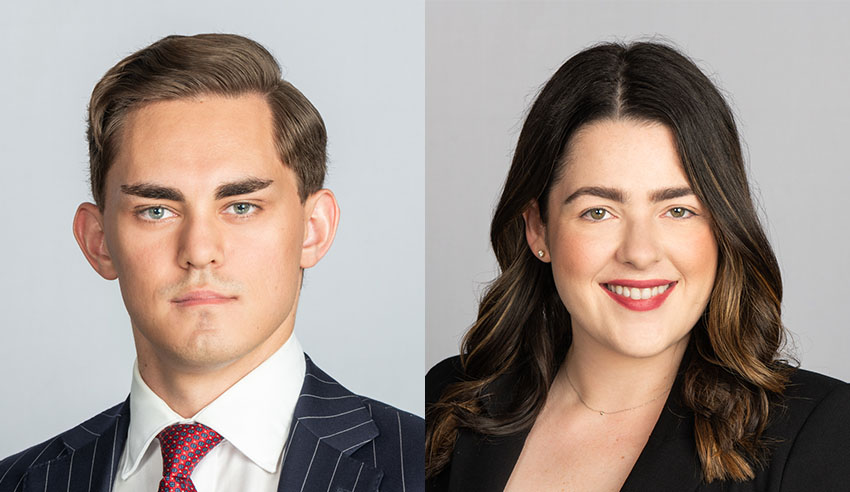 Tucker & Cowen Lawyers has expanded its litigation and property practices with the appointment of two new lawyers.
The Australian law firm has welcomed commercial litigation and insolvency solicitor Aleks Djordjevic and commercial property and corporate solicitor Samantha Farrelly to the team, effective immediately.
Mr Djordjevic returns to private practice after six months' study at the University of Sydney, acquiring a master of international law. During this time, he was named as the recipient of the Ross Waite Parsons Postgraduate Law Scholarship.
Mr Djordjevic will continue his studies on a part-time basis while practising as a solicitor with Tucker & Cowen Solicitors full-time. He has an avid interest in commercial litigation.
Meanwhile, Ms Farrelly joins Tucker & Cowen with a background in commercial law. She predominately practises in the areas of commercial property transactions and general commercial, business and corporate transactions.
Commenting on the appointments, Tucker & Cowen senior principal, Richard Cowen said: "We are privileged to have Samantha and Aleks join our ranks to bolster our commercial and disputes capability".
On his new role, Mr Djordjevic pointed to the reputation of Tucker & Cowen's practice areas as being a driving influence to join the firm.
"Tucker & Cowen Solicitors have a reputation for excellence and tenacity in their areas of specialisation, namely commercial litigation and insolvency," he said.
"I joined their ranks because I want to practise with, learn from, and become the best in our industry."
Ms Farrelly echoed a similar sentiment, adding that she looks forward to continuing to build her expertise in the property market, which is set to see a high level of work in the coming years. 
"I am excited for the opportunities that lie ahead with Tucker & Cowen, and am looking forward to working alongside practitioners with such strong reputations within the legal community," she said.
"In particular I am looking forward to assisting our front end commercial and property clients to achieve their goals as we navigate the new post-COVID-19 economic environment."