The ethics of advertising on competitor brand names for law firms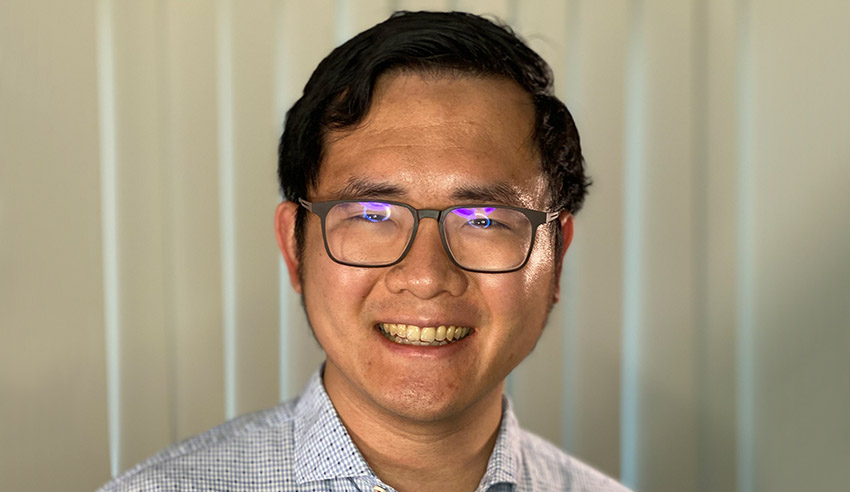 Because a law firm's brand name can become a search term on Google, many law firms are aware, and have seen, the practice of law firm advertisers advertising on competing law firms' brand names, write Clarence Ling (pictured) and David Heasley.
The capability to advertise on brand names on Google
Google is the largest search engine in the world. In Australia, the bulk of search engine use is with Google. Minor platforms such as Bing, have 3 per cent or less of market share and are almost negligible in Australia.
Because a law firm's brand name can become a search term on Google, many law firms are aware, and have seen, the practice of law firm advertisers advertising on competing law firms' brand names.
An example might be, I could run a firm called "X Lawyers" and my competitor is "Y Legal". Therefore, it is very possible for X Lawyers to advertise on the Y Legal brand name and solicit Y Legal's clients online. However, in general, it is unlikely for X Lawyers to get top positions for Y Legal simply because they are not Y Legal.
Ranking for brand names in Google Ads
There are ways you can go around this, and get a higher "Quality Score", thus allowing you to rank relatively high for a competitor brand name. A Quality Score is a numerical score given to any advertisement on Google and is usually based on the quality of the advertisement or Google Search Ad and the landing pages, being the web page users land on when they click through the advertisement.
A higher Quality Score can make your advertisements cheaper and higher ranking. A competitor can have higher ranking on paid search on Google, than even you, if they do the following enhancements on their advertising:
Ad extensions, especially sitelinks, call-out, and call extensions;
Good copywriting in the text of the Google Search Ad;
Good design on the landing pages, the user experience must be good; and
The keywords must be contained inside the text of the advertisement and landing page in a natural but attractive way.
Why are we revealing how you can rank higher for competitor terms? Not necessarily because we want you to advertise on competitor terms, but to prevent competitors from ranking higher than you – the same measures can be used to defend your law firm. If your Google Ads are high-quality, no competitor can outrank you often when users search your brand name.
The ethics of advertising on competitor brand names
Even though law firms are part of the legal profession, technically advertising on competitor brand names is likely to be not only legally acceptable, but ethically sound by Google standards. A keyword is a keyword, Google simply allows you to bid on those keywords, there is no law we are aware of that prevents this.
You could send cease and desist letters to competitors every time you find them advertising on your brand name, but you would have to do this every time you see this offence for the first time. Hence, you cannot stop anyone permanently from advertising on your brand name – so protect yourself with defensive advertising on Google done competently.
Using generic names as brand names
Using generic brand names, such as "Perth Immigration Lawyer", even purchasing domain names using said generic brand name, is an unbelievably bad idea from an SEO and Google Ads standpoint.
Firstly, in terms of SEO, there is no guarantee you will rank for that brand name. Secondly, you are opening your law firm to being advertised on by all kinds of competitors – many who do not even have actual intentions of advertising on that brand name. Brand names contained in your domain do not guarantee your ranking, especially generic brand names that may have commercial intent in Google's eyes.
If you are using a generic brand name for your firm, you are inviting competitor advertisements on your firm's name and there is nothing that can be done but to switch brand names.
An extreme example – law firms pretending to be other law firms
Many people know it is possible for a competitor to advertise on your brand name in Google Search, but firms have misled clients into thinking that they are you. It is literally impersonation, especially if the phone number is also similar to yours in this case!
What is one to do? What is your recourse when something like this happens?
Google is an international conglomerate, and they operate in many countries. Fortunately, they respect and take any trademark-related issues extremely seriously.
If you do not have a trademark, your rights are markedly less than if you did own your trademark. Trademark in law is the ultimate protection of legal rights to a brand name. That is why Google has to recognise and uphold this.
A truly competent advertiser on Google Ads will never deliberately infringe a trademark. The reason is because all standard training will indicate to the advertiser that your ad account on Google Ads can and will be banned for infringing another's trademark. Hence, if you own that trademark, Google gives you a lot of powers and means to protect yourself.
An advertiser who infringes trademarks too many times will blacklist their clients' account and their own agency or manager account, so if the advertiser is competent, the mere display of a trademark is enough to deter in most cases.
The prospect of a permanent ban that cannot be appealed is not going to be desirable for anyone, especially for an agency that relies on this as bread and butter, to be permanently excluded from advertising anyone's account, thus losing their livelihood.
This leads us to a lesser-known mechanism on Google. It is possible to lodge your trademark on Google's registers and have their systems automatically detect your mark and block its unauthorised use.
For example, even if you tried, you cannot use the following marks:
Google
Microsoft
Facebook
Amazon
At least not without restrictions or qualifications. Furthermore, if you tried to use the trademarks of some universities in Australia that have applied, on your headline, without authorisation, you will be met with a restriction and even a temporary ban on your Google Ads account. Why? This is because Google has an internal register of recognised marks and organisations, which do not need to be big tech companies. You can lodge your marks with Google for protection.
Hence, the ultimate prevention of such a thing is to be able to notify Google you own that mark.
Note, that in the case of typical competitor advertisements on your brand name that do not infringe trademarks, this cannot be fully avoided.
However, communicating with Google is not always the easiest thing. They endeavour to be approachable, but large technocracies like this are not always efficient. Ideally you need someone with open channels to Google to be able to monitor, expedite and advance your matter. A person or agency of this kind must have the following attributes:
Intimate knowledge of Google staff protocol. Knowing who the right person to speak to in the Google call centre to escalate matters is of great help.
Open channels to Google, in the sense of knowing internal Google account ctrategists whom you can flag issues with and they can escalate quickly.
A Google Partner or Premier Partner status, or even being in the running for one of these badges, because Google respects those who support their revenue streams.
A firm understanding of the language used by Google staff to aid in negotiation.
A strong background understanding of Google policies.
Even if you are from the legal profession, you do not understand the Court-Of-Google. So, use someone who understands the concept of a trademark and is "admitted" to the Court-Of-Google for best results and outcomes.
Legal analysis
Whilst there could be actions in the above scenario under other avenues, such as section 18 (deceptive and misleading conduct) of the Australian Consumer Law, and they may indeed be of more use here, I have restricted the discussion to the redress available under Googles processes and the Trademarks Act 1995 (Cth).
As background, in Australia it is possible to have either a registered trademark or an unregistered trademark. Division 2 and 3 of the act describe the interests and rights in respect of registered and unregistered trademarks respectively.
Generally, an unregistered trademark does not give you the same protections as a registered trademark, but if a person attempts to register a similar trademark to one you are already using, subject to the restrictions and processes within the act you can challenge the registration of the second trademark during the opposition period.
However, if the opposition period has passed, and in the case of a trademark that is already registered, it would be necessary to apply to the courts for an order that the registration be cancelled pursuant to section 88 (2) of the act. If this was successful, the appellant could in turn seek registration of their mark.
Further, whilst there are penalties for use of an infringing trademark under part 12 (infringement of trademarks) of the act, once again they only apply to usage of a trademark that is substantially identical or deceptively similar to a registered trademark, and on the facts above may not apply to this scenario.
Turning to Google's process, the main issue is that only registered owners of a trademark would be successful in either a registration (with Google) or a challenge against an existing registration. Google does not recognise unregistered trademarks. In fact, Google explicitly states that they won't restrict the use of a trademark unless they receive a "valid complaint". A "valid complaint" is conditional upon the trademark owner's email address domain matching their company's website and their business address matching either the address on the trademark registration or corporate headquarters' address on the company's website.
A person or business wishing to complain to Google about a substantially identical or (as appears in the case being discussed) a 'deceptively similar' but unregistered trademark would therefore be unsuccessful under Google's process.
This would mean in practice that the person/organisation with the original (unregistered) trademark would need to firstly challenge the registration of the offending trademark and if successful then get their trademark registered (a process that can take six to 12 months). After registration they could request Google to remove the "offending" trademark.
In conclusion, competitor advertising on a brand name is fair game, at least according to Google's standards. Being in the legal profession, cease and desist letters should prevent advertisers from advertising on brand names. However, registered trademarks are a great protection to unauthorised use of a brand name in both Google and Australian law. The use of such registered marks is an active display deterring advertisers from abusing them, and opens up to technological protection from Google. This is a great incentive to get a trademark even as lawyers, notwithstanding usual legal protection, and should be a consideration for many law firms.
Clarence Ling is the managing partner of Marketlytics Marketing Agency. David Heasley is the owner of Heasley Lawyers.