Lawyers should think twice before appearing on reality TV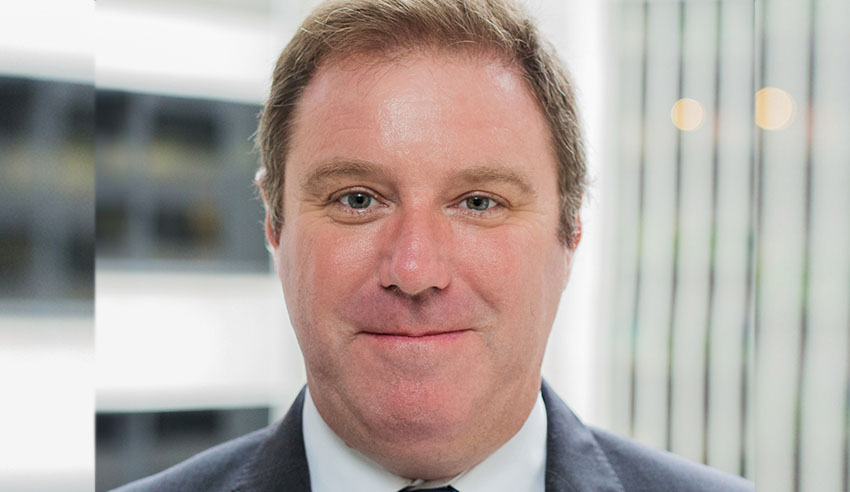 While it might seem like a good, fun and maybe even enriching experience to go on the reality TV show journey, legal employees need to seriously consider their professional standing and employment before agreeing to be a contestant on such a show, writes Michael Byrnes.
Reputation and professional standing are very important to lawyers. Legal professionals contemplating being a contestant on a reality TV show might want to think twice before signing on. While an appearance on a reality TV show is almost always going to be in a private rather than professional capacity, it can nevertheless potentially have consequences for the employment of contestants whose behaviour on the program attracts a negative public reaction.
A similar situation to this was recently considered by the Councillor Conduct Tribunal in Queensland. The tribunal examined alleged misconduct by a former councillor of Noosa Shire Council, Jess Glasgow, related to his appearance on The Bachelorette in 2019. At the time of his appearance, he was a councillor, although he no longer holds that position. Angie Kent, the former Gogglebox personality, was the bachelorette for that season.
The allegations, set out in the decision, included the following:
1. "Dressed in a long robe with a crown, telling Ms Kent he was 'in local politics in Noosa' and 'the one below the Mayor'".
2. "Made several comments about Ms Kent, namely 'Don't mind me if I get some wandering fingers alright', 'Damn, I'm gonna [sic] be the first person she's gonna get to ride' and where the Councillor was facing the bottom half of Ms Kent's body: 'Hey, have a look at my view' and 'Damn, this beats my last girlfriend".
3. "Where the Councillor spoke of a desire to kiss Ms Kent, stating he 'would've just grabbed that sweetie and laid one on her, like'. Further, he then said 'Know what, I don't mind if a girl turns, I've kissed plenty of girls and they've turned their heads before. I'm used to i.' and 'the bottom line is I try [to kiss them]'".
The conduct engaged in by Mr Glasgow engendered public outcry and led to complaints to the mayor and chief executive of the council.
The Tribunal found Mr Glasgow had engaged in misconduct in breach of the Local Government Act and the applicable code of conduct.
It held that had he remained elected to the council, it is likely the Tribunal would have exercised its discretion to recommend to the minister that they suspend or dismiss him from office. The Tribunal also imposed a fine on him.
One of the submissions Mr Glasgow presented in his defence – that he was the victim of unfair editing and was asked by producers to act and perform in particular ways – was rejected. That submission was not helped by a radio interview Mr Glasgow gave in which he said, "It was…my personal self on there".
While this decision is not an employment law decision, it is nevertheless salutary because the principles considered by the Tribunal were similar to those applicable in an employment context.
If a lawyer appears on a reality TV show, and in the process of that appearance engages in conduct (or, through editing, apparently engages in conduct) that leads to public condemnation, what consequences could that have for their employment? What disciplinary action could a legal employer take?
Almost invariably, the starting point is that contestants are appearing in a private capacity and their conduct on the show has nothing to do with their employment. The relevant analysis is similar to that relating to private social media use or other "out of hours" private conduct examined in the relevant authorities on such conduct (an example being Rose v Telstra Corporation [1998])."
In short, for disciplinary action to be taken, the relevant conduct must have some nexus to the interests of the legal employer, for instance, by causing harm to the employer's reputation, standing, brand or workplace environment, or rendering the continued employment of the legal employee untenable.
Given the success of the reality TV genre, and the broad public interest such shows can generate, especially in response to contestants who are protagonists in the drama and intrigue of the narrative and portrayed as "villains", an employee's appearance on these shows could conceivably harm the interests of the employer or in some other way render continued employment untenable.
The circumstances that could increase the risk of contestants having their employment validly terminated from a relative TV show appearance include:
• Identifying (either directly or indirectly) their legal employer either on the program or in promotion of the program.
• If their duties involve interaction with the public, particularly where the employment requires trust and confidence from clients with whom they are dealing.
• Engaging in conduct that is discriminatory, highly offensive, abusive or violent, or unwelcome sexual conduct.
• Engaging in conduct that is antithetical to the ethical or professional standards of the legal profession, such as serious dishonesty.
• If the employee, aware of the distinct possibility of adverse publicity that could affect the legal employer, fails to warn the employer to give it an opportunity to proactively address the matter should it arise.
The analysis might be more complex if the legal employer has consented to the employee appearing on the reality TV show.
Depending upon the nature of employment, and the contracts and policies governing that employment, an employer might not need to give permission to appear on the program. After all, the starting point is usually that the appearance is an entirely private matter (although, of course, it ends up being very public!).
If an employer gives express permission for an employee to be a contestant on a reality show, it is arguable. It is giving this consent in the knowledge that the reputation of the employee (and, by extension, potentially the employer) might be adversely affected by the appearance.
It is well known now, after 20 years of reality TV shows, that almost every one of them has its villain who becomes (even if only for a brief period of time) a lightning rod for public censure or ridicule. Such consent might make it more difficult for an employer to terminate the employment of a contestant.
While it might seem like a good, fun and maybe even enriching experience to go on the reality TV show "journey", legal employees need to seriously consider their professional standing and employment before agreeing to be a contestant on such a show. If they do, they then need to keep in mind the implications of not being perceived in a positive light by the general public. As with the former Noosa Shire councillor, Jess Glasgow, it could have consequences that extend beyond a grilling from TV writers and social media.
Michael Byrnes is a partner at Swaab.