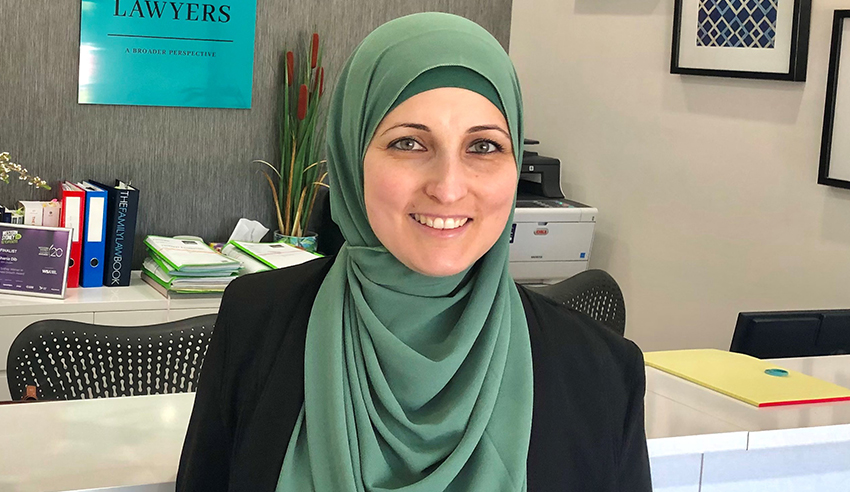 Having personally experienced Family Court proceedings, Ghania Dib understands how critical it is to empathise with and validate a client's experiences.
Speaking recently on The Boutique Lawyer Show, Ghania Dib – who is the principal of Sydney-based boutique GDA Lawyers – said that when her own family law case ended in 2015, she "seriously considered" walking away from the law.
"I was exhausted. I was drained. I understood the disillusionment of my clients, the process. It's a very taxing process. It depleted me on many, many levels financially, emotionally, physically, mentally. So, by the end of it, after two or two-and-a-half years of being in court over parenting issues, I felt I was done with the system both professionally and personally," she recounted.
Ultimately, she determined that not only had she invested too much time and effort into becoming a practitioner to just walk away, but that she needed to make further investments. She undertook and completed a masters in family law and became a family dispute resolution practitioner and accredited mediator.
Why did Ms Dib choose to stay? "Because I felt there had to be a better way of doing things," she said.
"I used my experiences of having gone through the court process itself to hopefully benefit my clients during their processes.
"I try to put myself in their shoes when I'm guiding them as a professional, while also obviously bringing in the professional judgment of how to run the case and giving the advice that's required based on their circumstances. I think that, as lawyers, particularly when we practice for a lot of years, it's very easy for us to become attached to our client's experiences and to sometimes become frustrated with our client's emotional responses. So, I'm always reminding myself to be cognisant of my client's journey."
It is easy, Ms Dib continued, for family lawyers to have a different state of mind or a different judgment to what their clients are experiencing. But, she noted, "I have to remember that this is their journey, and they're doing the very best they can do with the tools that are available to them.
"I'm also very mindful that I'm seeing people when they're at their very worst, and that I'm seeing them in relation to something that is very deep and meaningful to them, such as their children. There's nothing more important than our children to us. So, I keep all of those thoughts at the forefront of my mind. I reflect back on my own experience of having gone through the process, and I bring all of that together to guide my clients and support them as best as I can."
This all said, it isn't always easy for Ms Dib to work on client matters if and when similarities arise between what said clients are going through and her own experiences.
"I find it very confronting at times, and I'll be frank," she mused.
As with many things, however, time helps.
"It's been about six years now since my own family law court journey ended, so I feel that I am better equipped now to address those sorts of issues that arise. I'm very lucky because I have had quite a bit of human behaviour training going back many years ago, so I do have those tools that I can kind of pull out on my toolbox and reflect upon and use," she said.
"I also see a therapist to help me to offload and to deal with some things that arise during either my personal life or my professional practice. I'm very pro-therapy, and I'm very blessed to be surrounded by people who I've met over the course of many years who have human behaviour training that I can also turn to and either offload to or obtain their support and the benefit of their wisdom."
Looking back, Ms Sib is "really glad" she decided to stick with law. While the work can still be trying, using her personal experiences to better serve her clients is a rewarding endeavour for her.
"I've appreciated, over 20 years of practicing as a lawyer, that justice is often a fluid. It's a fluid kind of principle, and it's very subjective for a lot of people. For me, I feel justice is delivered when the process or the system validates a person's experiences and provides them with outcomes that are appropriate to those experiences," she concluded.
The transcript of this podcast episode was slightly edited for publishing purposes. To listen to the full conversation with Ghania Dib, click below: