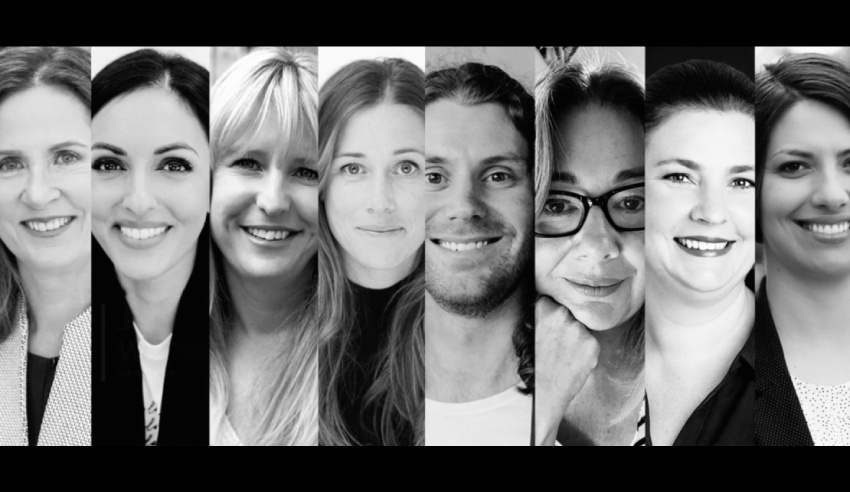 Sick and tired of the adversarial and combative nature of litigation, eight lawyers have formed a multidisciplinary movement to change the nature and tone of proceedings. There is, they say, "nothing soft about being kind" in one's practice.
There are too many hurdles, Balance Family Law director Perpetua Kish said, that get in the way of amicable separations.
Such hurdles include – the Canberra-based lawyer whose practice last year won Boutique Law Firm of the Year at the Australian Law Awards listed – lawyers on the other side of the negotiating table who operate in combative ways, entrenched community expectations that divorce is a "battle to be won" and that lawyers need to "fight" for their clients, as well as a lack of accessible and compelling information on more amicable solutions for separating families.
As with anything in life, Ms Kish proclaimed – if one wants things to improve, action must be taken. Hence, The Kind Lawyers was recently birthed: a multidisciplinary movement that seeks to overcome the aforementioned challenges.
"You have to look at the challenges and obstacles and hindrances you've encountered and think of them as an opportunity to find a better way to do things. By doing so, you will create and drive change," she posited.
Why set up this movement?
In conversation with Lawyers Weekly, four of the eight founders of the movement explained that, in the course of their respective practices, they have seen how separating couples and families can benefit from kinder, more compassionate and collaborative approaches to divorce that they have subsequently adopted into their own firms.
Those founding members, including Ms Kish, are her Balance Family Law co-founder Jonathon Naef, Flourish Family Law founder Kirsty Salvestro, Baker Deane & Nutt managing partner Tanya Nadin, Canberra Mediation Centre founder Iveta Bales, Alliance Legal Services principal Cristina Huesch, Breath Counselling and Mediation Services founder Amy McGinn and University of Canberra senior legal counsel Anya Aidman.
Individually, Ms Kish said, professionals can only do so much, but as a group, they can help bring about meaningful and lasting change.
"We are a team of eight lawyers, mediators, therapists and academics, from separate organisations, but are committed to working together with kindness," she submitted.
"We're hoping for a ripple effect, if we model kind and collaborative behaviour with other lawyers, they may realise they don't have to be combative when advocating for their clients and follow our lead. We are choosing to be vulnerable by putting down our swords and shields first."
Objectives
There are both short-term and long-term goals for this movement, ACT-based Ms Huesch detailed, all of which purport to actively focus on how best to improve the divorce process for clients.
"In the short term, as we're building on this new way of being lawyers, we'll probably focus on ourselves, and also refer the clients on to other like minded professionals," she said.
"Taking a longer-term view, we hope to just act kindlier generally in all our dealings with self-represented litigants, other lawyers and other professionals to just get out into the universe the fact that being a lawyer in family law doesn't have to be nasty, aggressive, bullying, adversarial, fighting for the sake of fighting."
It is the group's hope, Ms Huesch noted, that such action leads to "lowers fees, keeps the court time available for really problem cases not your everyday house and garden divorce and stops lawyers leaving the profession after three to five years because they just can't stand doing family law anymore!"
Moreover, Ms Kish added, the eight professionals want for newly separated persons to come to law firms as clients and say that they want to separate in a kinder fashion, and look to better understand how best to do so.
"[We want them] primed to be collaborative and not combative, because suddenly there is information readily available to them (before they see lawyers) and it promotes a kind and compassionate approach to separation as the standard approach, and not the exception", she said.
Lessons for other practice areas
Lawyers of all stripes, but particularly those in family law, should be encouraged, Ms Salvestro mused, to bear in mind that law is often a very human and social issue that grapples with emotion.
"These considerations do not have to supersede the legal aspect of a matter but they need to be seen to be working together and on the top of our list of priorities. Every day we are faced with highly emotional people, dealing with one of the most difficult and devastating times in their lives, now having to deal with our legal system, often never having been part of it before," she explained.
In her experience, she continued, traditional modes of practice in family law simply serve to aggravate tensions, causing much more stress and trauma. Exacerbating this is the "practice of highly inflammatory letters, harsh negotiations and cruel and unnecessary litigation processes'".
Such attitudes and outlooks are not confined to family lawyers, Ms Salvestro said, pointing to criminal law, wills and estates and personal injury law as other areas where tensions can run high.
"Every day, we see individuals at a highly emotional time in their lives receiving pro forma impersonal letters, being called to give evidence (often at no fault of their own) and navigating the legal system in a way that can cause more stress, high costs and trauma in their lives. We need to be mindful that the law is in place to protect us all, not to place more pressure and stress on us," she surmised.
"Any little bit we as lawyers can do to make this easier is important and worthwhile. Being kind and caring doesn't mean you are weak or not assisting your clients, in fact it is the opposite. A kind approach is strong and supportive, and will have a much greater impact on the lives of those navigating our system.
"Isn't it our duty to do this in the best way possible?"
Need for more soft skills
Ms Bales supported this, arguing that there is "nothing soft about being kind".
Kindness, she reflected, requires one to be insightful, contemplative, intentional, strong, and committed, and such soft skills are critical for lawyers moving forward.
"The reality of the business of law (civil) in Australia is that there is the application of the law and then there is the negotiation in the shadow of the law. That negotiation happens with humans, with human emotions, needs, wants and objectives. The more we can equip our future lawyers with this emotional intelligence the more efficiently they will be able to practice into the future," she said.
"Of course, there is an academic question there about to what extent we should be encouraging efficient negotiation in the shadow of the law – does this impede on the development of precedent in our Common Law system and the application of the Rule of Law. And we should have that conversation too. But we must be wary of not developing our lawyers for fear that it might rock the business model."