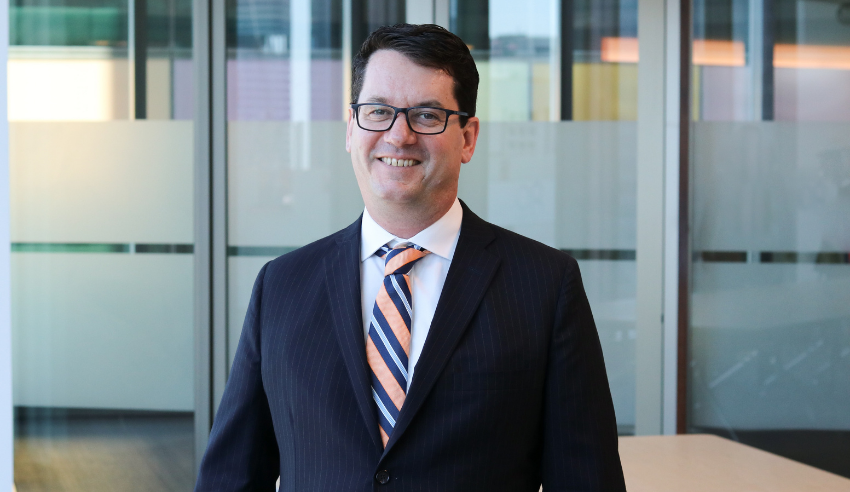 Queensland-based commercial firm Cooper Grace Ward Lawyers has welcomed a new managing partner, as the firm heads into the new year "in a strong position".
Charles Sweeney (pictured) has been named as the new managing partner of Cooper Grace Ward. Mr Sweeney joined the firm in 2004 and has been part of its leadership team since 2010, while serving as head of its corporate and commercial group for the past four years.
He takes over from Chris Ward – one of the firm's founding partners – who is stepping down after 16 years in the role. Mr Sweeney helped Mr Ward jointly manage the firm in 2021, "during a year fraught with pandemic related challenges".
Speaking about his new role, Mr Sweeney said that it is an honour for him to assume the position of managing partner in 2022.
"Despite the ongoing pandemic, we head into 2022 in a strong position and I am committed to continuing to drive the firm's vision, strategy, client service and dedication to our team members," he proclaimed.
"The firm has been a powerhouse in the Queensland commercial world for just over 41 years and to be elected as the new managing partner is an absolute privilege. 
"I spent last year working closely with Chris on jointly running the firm and involving myself in all aspects of the business. I feel very fortunate to have a fantastic partnership and executive team to work with me, and Chris' strong legacy to build on."
Mr Ward will remain as a partner of the firm and noted that he is "delighted" to have Mr Sweeney take over from him.
"Charles was elected as our deputy managing partner last year, and has transitioned seamlessly into managing the firm. He has the unique ability to handle the day-to-day operations without taking his eyes off the strategic direction of the business," he said.
"Charles has a deep understanding of how to move the firm forward, how to service clients at the level they expect and how to nurture team members, meaning the firm is in safe hands for the future."
Cooper Grace Ward has been in operation for 41 years and has grown to be one of the largest independent firms in Queensland. It has over 20 partners and 200 professionals.