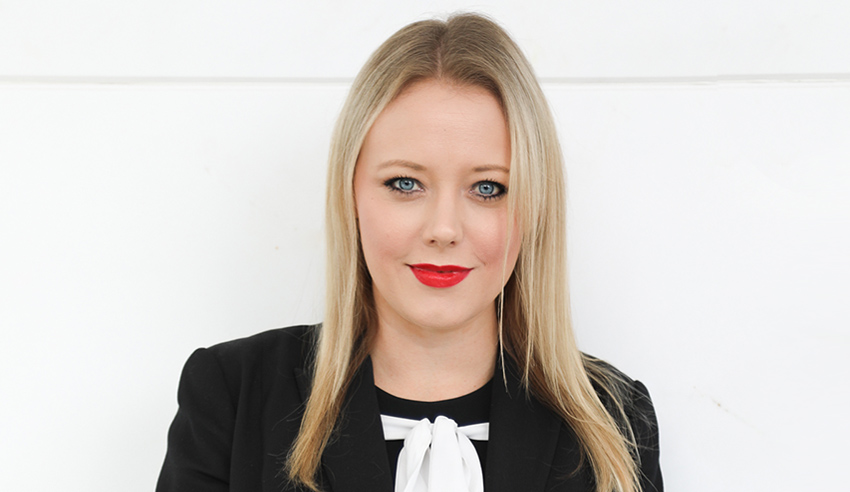 Having a social media strategy – and good execution of that strategy – can help drive both clients and employees to firms, according to this boutique firm owner.
Tegan Boorman is the founder of Social Law Co, a firm specialising in social media. Speaking recently on the Boutique Lawyer Show, she revealed how best boutique firms can set a successful social media strategy in 2022, as well as why it's more important than ever for boutique and SME firms to be using social media to their advantage.
Ms Boorman started Social Law Co after realising social media was a niche market people often needed help with. Following a turbulent 18 months, she said that whilst some SME and boutique firms were executing social media strategies well, there were some "putting in pretty dismal efforts".
"Up until recently, law firms haven't really been sure how they should do this. They're not really sure what sort of content they should be sharing or whether or not their content is appropriate for social media. So, we are dealing with people that are having to write in a different way as a lawyer, to what you would write in if you were a journalist," she said.
"So, you really have to put a different hat on when you are on social media and think, 'OK, this is not a brief to council, this is not a law school submission. This is actually talking to people in a social way, and how do we do that by maintaining a level of professionalism and talking about what can sometimes be a boring topic for people to hear us?' So, there's a bit of an art to it, I think, and it's really just figuring out what works best for your firm and who your clients are and how you need to speak to them."
Ms Boorman has studied social media through various online courses and added that one of the most important things for firms to think about in terms of social media strategy is what their "content pillars" are.
"You really need to, as part of your strategy, sit down and think about the what. What are we going to post? What are our clients interested in hearing about? And that can be so many different things; there's a lot of different topics that law firms may not realise are interesting to post about for your clients. Things like reviews, people that you've worked with in the past, if you have those on your website or if you have them on your social media accounts or your Google, you might want to look at building it into your client agreement to be able to use those in your marketing," she added.
"And useful tips in a really conversational tone. So, this is social; it's meant to be social. People don't want to hear a regurgitated extract from a case, they want to hear: this was the problem, this is the unique situation and this is how it was answered.
"Community involvement and really showing the culture of the business is quite important. When you're on social media, they don't just want to see a post of this case was decided and this was the thing. When a brand does not have a personality, you still have a culture that people might want to know about. And even potential employees, when they look at that social media, does it look like a good place to work? So that could be reaching potential employees with your social media as well."
However, when exploring social media and posting, Ms Boorman said that trial and error is all part of the journey – and firms shouldn't be scared of making mistakes early on.
"If this is new to you and you haven't been on social media before, you're going to make mistakes; that's just part of it. But I think if you are up-skilling yourself as you go and you're looking around, you're not operating this in a silo; you're actually on social media, you're watching what your other law firms are doing. But not only other law firms, don't be afraid to look to other industries for what works for them. For example, we are social media lawyers so we look at marketing firms, we look at social media management firms, we look at advertising firms, we look at other businesses where our clients are being serviced and what's working for them, and we apply that to the legal industry," she explained.
"That's a really good way to stand out from your competitors because you're not just doing what every other law firm's doing, you're doing, for us, what other marketing firms are doing. And that's appealing to our customer base because, for them, it stands out with other law firms that are doing all the same thing. And it's how they already like to receive the information; they find it a little bit more familiar and a little bit easier to consume.
"Approaching a lawyer can be a daunting thing and something that a lot of small businesses haven't done in the past. So, if you can make it as familiar as you possibly can and as less daunting as possible, then it removes a barrier immediately."
Particularly after COVID-19 resulting in the rise of online working, attracting clients through social media will become increasingly more important for law firms, Ms Boorman added.
"You need to think of social media like your website. When somebody hits your account, it's like walking into your office. What do they see? Is it branded? Does it look like you? Can they see your culture through that? It should be not just a place where you dump a heap of articles that you've done off a blog post and just post a link to it; that's not really going to keep people on the platform," she said.
"It's not always possible to sort of see that result immediately, it takes time, it's about brand awareness, and it's about your clients getting to know you, your potential clients getting to know you before they need you so that the day they do need you, there's no one else they're going to use because they've been following you, they trust the content you produce, they like what they see on social media. And even though they've never once spoken to you, they feel like they already know you [through social media].
"Setting up your social media accounts, optimising them, having your brand tools ready to go, that's going to be an investment of your time, which is going to take quite a bit of time. But that's going to save you quite a bit of time and having to recreate the wheel every time down the track."
The transcript of this podcast episode was slightly edited for publishing purposes. To listen to the full conversation with Tegan Boorman, click below: