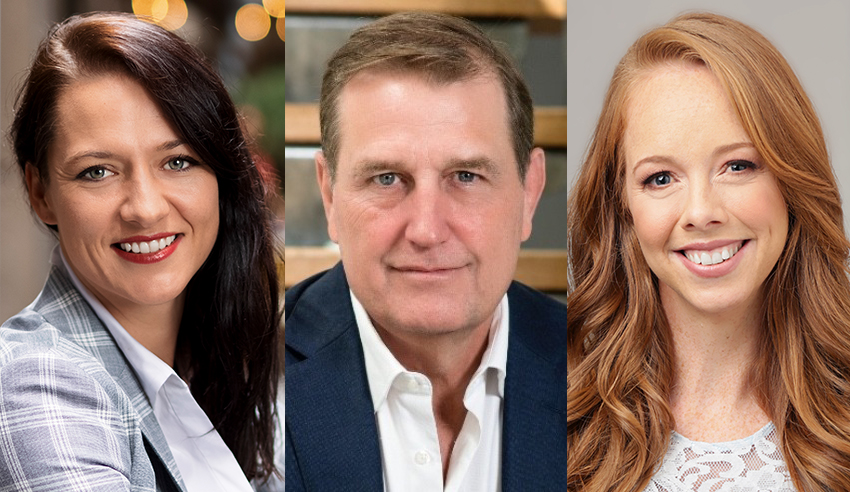 Investing in new technology and making time to work on the business are both key elements of having a successful family law practice, said these three legal executives and firm owners.
Speaking recently on The Lawyers Weekly Show, produced in partnership with Plenti, Plenti legal financing head Rose Dravitzki, Australian Family Lawyers executive chairman Grant Dearlove, and Amanda Little & Associates principal solicitor Amanda Little reflected on what makes a family law practice successful post-pandemic and how to go about building a successful business.
Ms Dravitzki said that recognising the realities of the market and the space in which you're practising can help boutique and SME family law firms structure themselves in a more beneficial way – and therefore mean they build a more successful practice.
"I've seen quite a few different ways that family law practice's structure, the way they're actually working, and the ones that sort of look at different ways of funding their matters. And don't carry, even though there is a bit of a false economy mindset with a lot of new firms. They don't invest in technology. They don't look at your financing options. They don't invest in a really good website and branding, that sort of thing. There is a bit of a false economy mindset with the smaller firms," she said.
"So, I find the ones that really succeed and scale up quite quickly are the ones that take care of those sorts of things and know what to invest in, and know what to look at as well. We find towards the end of the year, a lot of lawyers don't want to explore new things, new ways of practising. But when it comes to around January and February, we've got so many calls from people saying, 'I need to sort this out this year. I need to stop carrying my account receivable is ridiculous. I can't scale my business because I've got hundreds of thousands of dollars of carrying matters'."
Ms Little went through a number of different structures before finding one that worked for her firm – and said that "there are points when your business will diverge, and you have that choice to remain stagnant and remain as you are, or to move and diverge with your business and grow".
"For me, personally, it was when I realised that I was accepting work, knowing I would get paid, but my cash flow wasn't sufficient. And so, for me, that meant that I had concerns regarding paying experienced staff. I can't afford to pay people if I'm not getting paid on a regular basis and I don't have a guaranteed income coming through.
"So, at the point where I made the decision to scale my business was probably about four years ago. And since that time, it's gone from me and two support staff, and now there are 14 of us, and there are six senior lawyers, three of us that are accredited specialists. And so, we are very, very good at our jobs and our ethos at the firm is essentially that. If you want the best in Western Sydney, this is where you come. We're known for that," she explained.
"Had it not been for my understanding. I also have a background in advertising. I have a degree in advertising of business, business structures, how to hit niche market, how to target my clients, what to sell to people and how to do that. I wouldn't have been able to identify where my areas of growth were and where the opportunities laid for me, and then be able to utilise the technology around me and access to things like Plenti, to be able to fuel that growth for me, personally."
Generally speaking, financing can lead to a stronger business with happier staff, added Mr Dearlove.
"You can drive into new markets. At the moment, we're opening 50 new cases a week across the nation. And each one of those has its own financial needs in terms of the client's ability to pay the fees ongoing," he said.  
"So, we've got a heavy focus on financing, and our team watches it carefully through our practice management system. More importantly, for us is that we're very much a tech player as well. So, a lot of our clients come through digital channels."
Moving forward, investing in tech is one of the biggest priorities for Ms Little – and trying to be "two to three steps ahead".
"I think one of the traps for new people who are starting out or people who are stagnant in their business is they spend more time working in their business than working on their business," she said.
"I spend and dedicate at least half of my week to business development activities. I am particularly tech interested. I am one of those people who build their own bots in detail and take instructions. So, for example, in our firm, we do full intakes electronically, which have been developed by myself, which are guided by clients' answers. They come back to us with a full intake that contains all the information that we require before we even see them to know what we are working into, who we're talking to, what drives them, what are their legal issues? What are the avenues that we've got available to us?
"So, for me, technologies absolutely go into a successful law firm. And I have worked with many different types of people, and I've worked at many different types of firms before opening my own firm. And I know a lot of people get comfortable with what they know, and change is hard, and they struggle with the idea that there are other ways to do things which are far more productive and effective."
The transcript of this podcast episode was slightly edited for publishing purposes. To listen to the full conversation with Rose Dravitzki, Grant Dearlove and Amanda Little, click below: