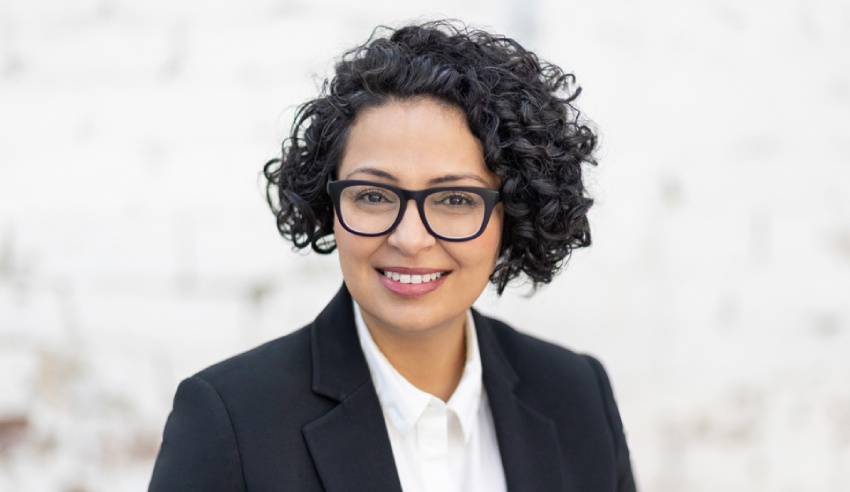 Twelve months ago, Sarah Ibrahim launched her own practice. Here, she muses about the lessons learned from starting a new firm in the midst of a global pandemic and how well placed she was, personally and professionally, for such a move.
In May 2021, Sarah Ibrahim – whose legal vocational background includes being a model litigant practitioner, in-house counsel and human rights work – launched Central Lawyers, based in Sydney. She was reaching a career ceiling, she explained, and wanted to be able to smash through that perceived barrier.
Going out on her own, she said, "liberated" her from any such ceilings.
"I always imagined one day that I could own my practice – that I could build a brand that reflected my values. I am passionate about the practice of law and what a powerful tool it can play in society. But I was more passionate about social justice than becoming an entrepreneur, initially," she mused.
Running her own firm has been liberating in multiple ways, Ms Ibrahim detailed: "The most rewarding aspect of my new business is achieving outstanding outcomes for my clients and doing so with complete autonomy. I cannot understate how meaningful having complete autonomy is. I have also learnt how much I love creating and building the new, which is what Central Lawyers is."
There are, she noted, always inherent risks with starting one's own legal practice.
When asked what advice she would have for those looking to launch their own firms, she said: "You have to undertake a cost benefit analysis that is a very individual exercise, so once you've undertaken that exercise you have to work out if the benefits outweigh the costs.
"If they do and the only aspect stopping you is fear of the unknown, then I encourage everyone to always be brave, be courageous, you can do hard things.
"In fact, you should remind yourself, you do hard things everyday as a lawyer."
Launching her own firm when she did, ended up carrying more risk than anticipated, as Sydney was – as it turned out – on the cusp of another months-long lockdown, due to the COVID-19 outbreak in the second half of 2021.
"Consequently, I worked hard at staying in contact with friends, colleagues in the profession and maintaining all my relationships. I also actively started attending many more online events within my areas of interest. I become an active Facebook group member of Australian Lawyer Mums," she listed.
"I do feel like I was able to overcome the challenge presented by severe isolation and the anxiety lockdown by staying connected, attending promptly to any work requests and also by eating really indulgent foods – like wood-fire pizza on Friday nights and Netflix bingeing."
This all said, Ms Ibrahim feels as though she was well placed to navigate such challenges, given her expansive vocational background.
"I spent close to three years in senior management and in-house counsel roles. Those roles influenced and paved my path into commercial law, where I enjoyed assisting the business side of the organisation to resolve and strategise over broader issues. I also think there is a value-add for clients to have a previous model litigant practitioner in the commercial space, as a point of difference," she said.
"My background in human rights/social justice space prior to gaining my commercial experience does make me an outlier in the commercial field. I always spend time actively listening to clients and always considering broader implications."
One of the reasons that Ms Ibrahim wanted to start her own practice, she went on, was to ensure commercial clients had the option for early resolution of issues where appropriate and advice that ensured that clients' needs were centred.
"Having trained as a model litigator, it is ingrained in how I do business," she proclaimed.
"Through my previous experience as in-house counsel, I knew it is important to be a lateral thinker as there is a distinction between legal and commercial advice and both are imperative when considering the interests of my clients, particularly regarding issues around liability and risk. I have always balanced this risk for my clients."