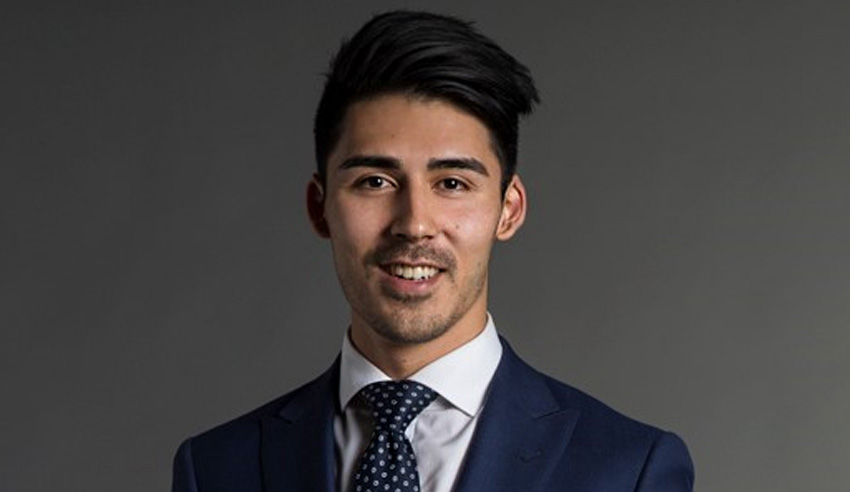 Sydney-founded firm Justice Family Lawyers has acquired Melbourne Family Lawyers, furthering its growth in the Victorian market.
Justice Family Lawyers, which was founded by principal Hayder Shkara (pictured) just over five years ago, has bolstered its presence in Victoria, by way of acquiring boutique practice Melbourne Family Lawyers.
Speaking to Lawyers Weekly, Mr Shkara – who in 2020 appeared on The Lawyers Weekly Show to discuss what he learned about resilience from his time competing at the 2016 Rio Olympics, as well as how Olympic competition prepared him for the courtroom – said that the firm "appealed to me straight away".
"Once I knew it was available and, on the market, I knew that I had to have it," he mused.
"The brand name was powerful, the firm had amazing staff and a solid reputation."
Mr Shkara mused that the client base at his own firm had been growing in the Melbourne market, leading to the opening of a virtual office in 2019. At that time, Justice Family Lawyers was "in a prime position" to capitalise on the market in 2020, he said – and then the global pandemic hit, and with it came virtual meetings and court proceedings.
"One thing that held us back prior to 2020 was the feeling that, in order to close a deal or sign a client, you had to meet them face-to-face. This expectation changed post-2020, and clients became more and more comfortable obtaining legal services without ever meeting our lawyers," he recalled.
"Now, less than 10 per cent of our initial consultations are in person, meaning that COVID-19 has allowed us to geographically expand without undergoing large costs."
Mr Shkara said that he found out that Melbourne Family Lawyers was for sale "by chance", having stumbled across it on a website.
"I made an enquiry, and within 48 hours of meeting the principal of the practice, a deal was made and contracts were signed," he said.
"I knew that it was the firm for me, and I had been looking to acquire a firm to expand my current practice."
Due to the "strong brand name" of Melbourne Family Lawyers, Mr Shkara said that he will be keeping it operating under this name, however, it will be under the management of Justice Family Lawyers.
"You can't really have Melbourne Family Lawyers Sydney office – it gets a bit wordy and confusing! I will be managing operations in both states and the two teams, Sydney and Melbourne, will be able to share resources and knowledge. The branding and look and feel of the businesses will look the same in order to show that we are under the one umbrella," he said.
Reflecting on the transaction, Mr Shkara said that it "was a crazy experience" and that there were a lot of ups and downs throughout the process.
"I'm hoping to be able to learn lessons from both offices and apply better processes in each one," he said.
Gatehouse Business Brokers – the sister company of Gatehouse Legal Recruitment – acted for Melbourne Family Lawyers in selling to Mr Shkara's firm, with Gatehouse director John Castello brokering the deal.
"Congratulations Silvio Auditore on the sale of your law firm, and to Hayder Shkara on your acquisition and expansion into Melbourne," Gatehouse said in a Facebook post.
Reflecting on the sale of his firm, Mr Auditore said: "After having established the reputation of Melbourne Family Lawyers by providing honest advice, guidance and representation to our clients over the past 40 or so years, my job is done.
"I am happy to retire knowing that all current staff will be able to continue in their role in the law practice with Hayder Shkara as the new principal, further consolidating the reputation of Melbourne Family Lawyers into the future."