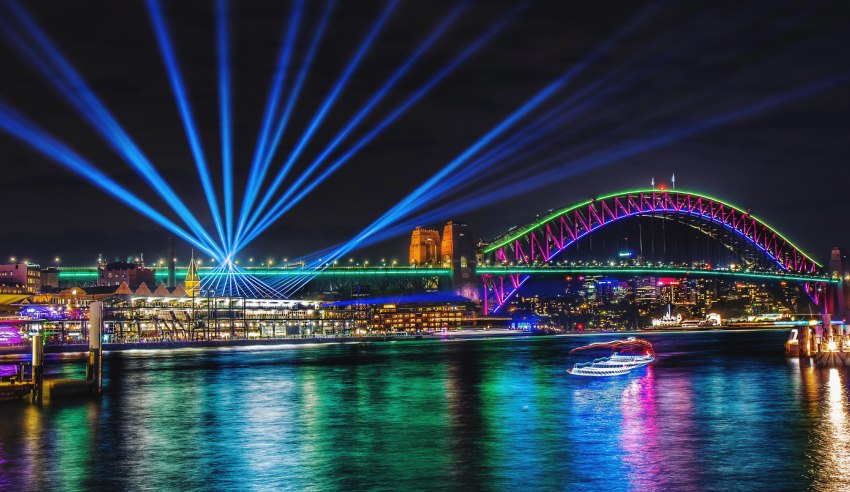 Sydney's Vivid Festival recently played host to an event welcoming hundreds of newly admitted lawyers to the legal profession.
The first bi-annual "Welcome to the Profession" event was held last night (Thursday, 16 June) at the Museum of Contemporary Art, with president of the Law Society of NSW Joanne van der Plaat moderating a panel of senior practitioners.
"These new twice-yearly events will afford first year graduates an invaluable opportunity to rub shoulders with and learn from some of the profession's most senior practitioners in NSW," Ms van der Plaat said.
Due to COVID-19 restrictions over the last two years, the new lawyers were unable to attend a face-to-face ceremony, with graduation and admission ceremonies being held remotely.
Ms van der Plaat stated that this event aimed to "provide a sense of occasion to mark the end of years of hard and dedicated study and the beginning of a meaningful career in law" and that the individuals being admitted represented the future of the law profession who deserved to have their hard work acknowledged.
The senior practitioners on the panel included successful lawyers whose careers span across various areas of the profession, such as partners in major firms, leaders in the legal assistance sector, in-house general counsellors, and legal practitioners in the most senior levels of the government.
"It's important for the profession's newest lawyers to be able to meet a range of people working in law and have the opportunity to engage with and learn from the experience of those who've trodden the path before them," Ms van der Plaat said.
The event was opened by Attorney-General Mark Speakman, which provided attendees with a "rare opportunity" to pitch law reform ideas "up close and personal."
Although only a portion of the newly admitted were able to attend, the Law Society of NSW extended its congratulations to all those embarking on their new careers.