Goodbye job applications, hello dream career
Seize control of your career and design the future you deserve with
Anti-radicalisation programs playing 'second fiddle' to terrorism laws
Several academics have questioned the balance between Australia's counterterrorism legislation and community programs intended to stop radicalisation.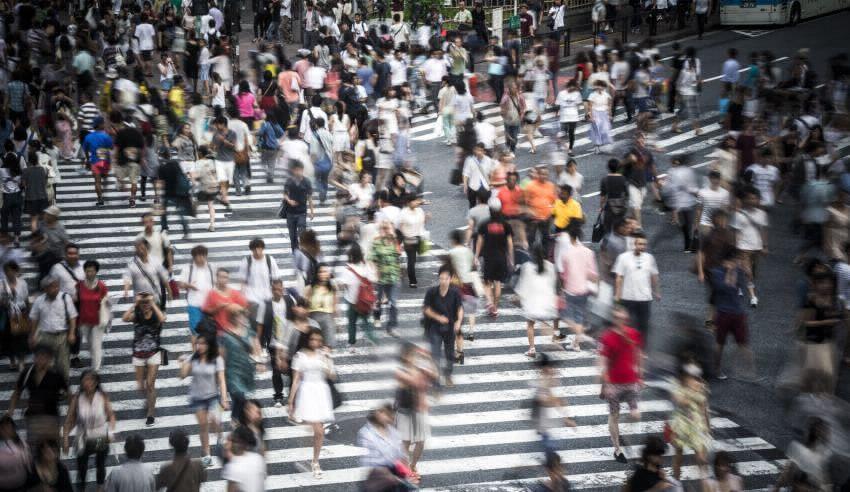 Australia began introducing federal counterterrorism legislation following the 11th September attack in 2001. Since then, Parliament has passed 67 new anti-terror laws, according to UNSW Law dean George Williams AO.
You're out of free articles for this month
To continue reading the rest of this article, please log in.
Create free account to get unlimited news articles and more!
However, questions have been raised over the most effective way to combat terrorism, with many academics and legal professionals calling for a greater focus on community programs to counter radicalisation.
Speaking at a recent CPD event run by Chaser co-founder Julian Morrow, Professor Williams said security legislation that looks good on paper may be difficult to enforce.
"What you often find is that there's this sense of, 'If we just enact really tough laws by themselves they will be effective'," he said.
"[Politicians] forget the human factor and they forget, in particular, that these laws have to be enforced … and as a result we've now got tough laws that are never used, or sometimes the laws simply don't work, because they negate human behaviour in different ways.
"During the Howard era … we passed a new anti-terror law on average every seven weeks through the Federal Parliament. So there are thousands of pages of these laws, but you have to say, are we safer as a result?"
Dr Jessie Blackbourn recently told Lawyers Weekly that strong counterterrorism legislation may not be totally effective as a standalone solution to the problem.
Dr Blackbourn is a research fellow in the Centre for Socio-Legal Studies at the University of Oxford and has also worked with the Gilbert + Tobin Centre of Public Law at UNSW, with a focus on national security legislation.
VIEW ALL
"It is clear that states should have available tools to address terrorist activity – this was recognised by the UN Security Council after 9/11," she said.
"However, it is questionable the extent to which – on their own – criminal anti-terrorism laws can prevent terrorism. This is evidenced by the number of terrorist attacks in Australia in the foreign fighter era despite a range of criminal anti-terrorism offences on the statute books.
"That being said, there is, however, a place for criminal anti-terrorism laws. It is better to prosecute terrorist suspects for crimes – and thus for the protections of the criminal trial to be available – than to use civil or hybrid civil-criminal orders such as control orders, preventative detention orders, and continuing detention orders, which are typically held in civil proceedings."
Dr Blackbourn said it is important to strike the right balance between legislation and community programs to counter radicalisation at a grassroots level.
"These types of programs have really only played second fiddle to the enactment of anti-terrorism laws," she said.
"The significant number of terrorist attacks that have been perpetrated over the past few years suggest that these anti-terrorism laws may not necessarily be the whole answer, particularly with the increasing involvement of young people in terrorist activity. Greater focus then should be placed on intervention programs, particularly with vulnerable youth.
"However, these programs must not be targeted at one particular community, otherwise they risk being viewed as a form of 'spying' by the state.
"Thought also needs to be given as to how these programs will operate alongside the anti-terrorism laws. The breadth of Australia's anti-terrorism legislative regime means that people can be prosecuted for activity that is very far removed from actually doing a terrorist act. There will be little incentive for people to engage in early intervention or deradicalisation programs if there is a possibility that their participation will lead to prosecution."
Professor Williams said the introduction of a bill of rights would help to ensure national security legislation does not impinge on fundamental rights such as freedom of speech and association.
"Unless there's a sea change in our politics on this ... we need something like a bill of rights that actually bites, that says there are things you cannot transgress," he said.
"The absence of that explains why Australia is so exceptional, why our national security laws are actually often much worse than the US or the UK in these sort of areas, and there's just no good reason for that."
However, Dr Blackbourn said a bill of rights may not be a cure-all for the relationship between national security and human rights.
"While the establishment of some kind of domestic human rights protection might curb some of the excesses of anti-terrorism law-making that we have seen in the Australian Parliament in recent years, it would not necessarily be a panacea," she said.
"In the UK, which has both a domestic Human Rights Act and is a party to the European Convention on Human Rights, Parliament has still been able to enact a range of measures which impose serious restrictions on various fundamental rights, particularly those associated with a fair trial, and to liberty and security.
"This facilitates an argument based on balancing national security with other rights. There is no doubt that an Australian bill of rights would provide additional means by which to challenge anti-terrorism laws.
"However, additional protections could also be won through parliamentary scrutiny of proposed laws, particularly from the Opposition. Recently almost all anti-terrorism laws have received bipartisan support from both government and opposition, with only the Greens offering any kind of real scrutiny."