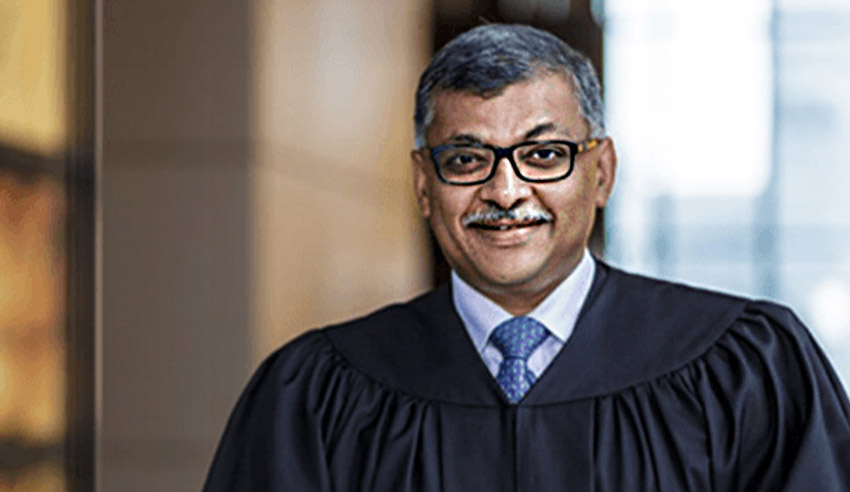 In remarks delivered to Australian barristers, Singaporean Chief Justice Sundaresh Menon SC outlined the importance of investment in the shared international legal experience by those in practice.
Speaking recently at the Australian Bar Association "Convergence" conference, held in Singapore, CJ Menon addressed the "Convergence" theme of the annual bar summit, musing that it is occurring at a macro-level, with the "twin forces of globalisation and technology working to compress the world in a way that increases the incidence of interactions and the degree of interdependence between states".
"This creates a shared reality among all our communities," His Honour surmised.
"We can see this being played out in many domains, but it is perhaps starkest in how the world's economies have become so intertwined over the course of just the last three decades."
As a result, "legal stakeholders across the world have seen the need to do their part to shape an ecosystem of congress processes and laws just because the growth of cross-border interactions has inevitably given rise to a whole host of legal issues bearing international dimensions," he said.
International commercial arbitration is the best example of this, CJ Menon continued, given its "status as the preferred mode of resolving international commercial disputes" and how it relies on a considerable degree of uniformity "which then engenders confidence in its users".
This convergence of laws, legal processes and systems, His Honour posited, is "the narrow and most specific sense in which we might understand the turf".
Thus, lawyers and judges should all be particularly invested in driving it, he submitted.
"This is not only because fragmented laws and processes increase uncertainty, delay as well as transaction costs will be bad for business, but also because the pursuit of legal harmonisation is how we can secure the conditions for ensuring that as far as possible like cases are treated alike," His Honour noted.
"And that in the final analysis is no more than what justice demands. Promoting legal convergence in this narrow sense, but therefore integral to how we respond to the internationalisation of legal issues. But we can only do so effectively there is unity of purpose among the various stakeholders across jurisdictions. The convergence of our legal mechanisms and sisters cannot be expected to occur organically."
It has to be actively driven bias, CJ Menon argued, and the closer that nation states are, "the better our chances as key participants sharing in that common vision of realising it".
"This I think underscores the importance of working to build strong and enduring relationships with one another. And that needs me specifically to our jurisdictions. There clearly is great value in our maintaining strong links with one another because two of the largest commercial common-law centres in the region, we can do so much more together to develop better responses to the challenges that we face."
"Fortunately, I think we do recognise this and we've already been working toward it."
This email address is being protected from spambots. You need JavaScript enabled to view it.