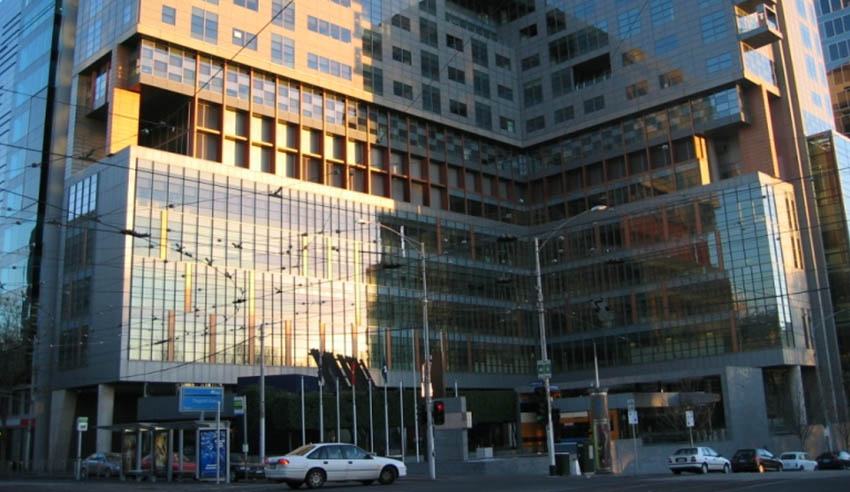 Society sometimes forgets that the judges who form the backbone of our justice system are people too. In this special Q&A, Lawyers Weekly hears from Federal Circuit Court of Australia's Judge Bruce Smith to give some insight into just how human the profession's pinnacle can be.
Can you please provide an overview of your career in law up until this point?
Commerce Law at UNSW, two years as a judge's associate, LLM at Sydney, four years with Sparke Helmore Lawyers, called to the bar in 1998 then practiced widely, appointed a judge of the Federal Circuit Court of Australia in June 2018.
What made you decide to become a judge?
I loved practicing as a barrister and being in court. After 20 years I decided I still wanted to be in court, but would get more satisfaction from serving as the impartial adjudicator.
Did you always know you wanted to be a judge or was there a particular moment in your life that you decided? Please explain.
As a law student I thought: "That would be fantastic".
As a judge's associate I thought: "That would be too stressful".
As a baby barrister I thought: "I'll never have the temperament, experience or judgment".
As a senior junior I thought: "Judges work too hard".
Finally, I thought: "That would be deeply satisfying work".
What is the best aspect of being a judge?
Sitting in the family law list, when every so often the stars align and you get the chance to do something that will have a significant and lasting positive impact on a child's life.
And what do you think is the worst?
Sitting in the family law list, having to accept that even as a judge there is nothing substantial you can do to improve the long-term prospects of a vulnerable child in crisis.
What is your favourite piece of legislation and why?
The Uniform Evidence Acts. To be valid, a decision must be based on evidence that is relevant, sufficiently reliable and which is admitted through a procedure that is fair and designed to elicit the truth. The law of evidence is the essential foundation for good judicial decision making.
What is your favourite case and why?
Makita (Australia) Pty Ltd v Sprowles [2001] NSWCA 305, in particular the decision of His Honour Justice Hayden, of the NSW Court of Appeal as he then was, at 85.
Justice Hayden distilled the essence of the law of expert opinion evidence into a single elegant paragraph.
Even though that paragraph must "be understood as a counsel of perfection", and in practice one rarely if ever sees an expert opinion that fully complies, for cost reasons if no other, it still provides a concise statement of the legal standard against which most aspects of expert opinion evidence should be tested before being relied upon.
What does a typical day in the life look like for Judge Bruce Smith – from the time you wake up until you go to sleep at night?
I do light exercise first thing most mornings, although that may not be immediately apparent to an independent observer, then I go to chambers to have breakfast, shower and change.
Because the Federal Circuit Court operates a docket system there are usually cases to review for each day's pre-hearing mentions, or an interim hearing to prepare for, and then the affidavits and outlines for the day's substantive hearing to read.
I try to restrict sittings to 9.30pm until 4pm to deal with the day's matters, although we sit later when urgent parenting matters need resolution or during duty weeks. After court is spent dictating and settling judgments, and preparing for the following day until it's time to leave.
After work I go to choir one night a week, dance another, and like to walk and listen to audiobooks or podcasts for relaxation. Once I get home I'm a fair to middling cook, read a lot of fiction, and probably watch too much streaming television before bedtime.
Can you tell us about working in the Federal Circuit Court?
We are the Commonwealth equivalent of the state district and county courts, with appeals to the Family Court of Australia and the Federal Court of Australia. The court is Chapter III court under the Australian Constitution, a court of record of law and equity, and a major Commonwealth trial court.
Judges of the court exercise jurisdiction in family law, migration law, admiralty law, bankruptcy, intellectual property including copyright, human rights, industrial law, privacy, trade practices, fair work and general administrative law. The court handles an incredible volume of work.
What's one thing people might not know about you?
I used to fly small planes and enjoyed doing aerobatics.
If you could have entered any other profession, what would you have chosen? And why?
Clinical psychology. People are endlessly fascinating and the human mind is the most complex thing we deal with on a daily basis. Most of the problems we have, we generate for ourselves through our own frailties and idiosyncrasies, and most of the rest of our problems are generated by other people's.
Trying to understand ourselves and other people is essential to effectively operating in and understanding the world. The scientific rigour behind clinical psychology appeals to me as it provides at least a degree of reliability when analysing and trying to understand the very complex questions of human cognition, emotions, motivations and actions.
What are the most important skills and traits a judge requires?
Patience and empathy. The legal skills are an essential given.
What advice do you have to other legal professionals interested in joining the judiciary?
It's much harder than the experienced judges make it look. Make sure you're ready to put up the Pugilist's Gloves before you apply. It's engaging and stimulating work, but it doesn't generate the adrenaline rush you get from running cases at the bar. This will suit some people, but not others.
A settlement doesn't mean you get to go to lunch. There's always another case ready to be heard. It's unrelenting. In a high-volume jurisdiction, you need to be willing and able to give oral decisions, or you won't keep up with the workload.
It really is a great honour to be a judge of the Federal Circuit Court and to have the chance to serve the people of Australia.