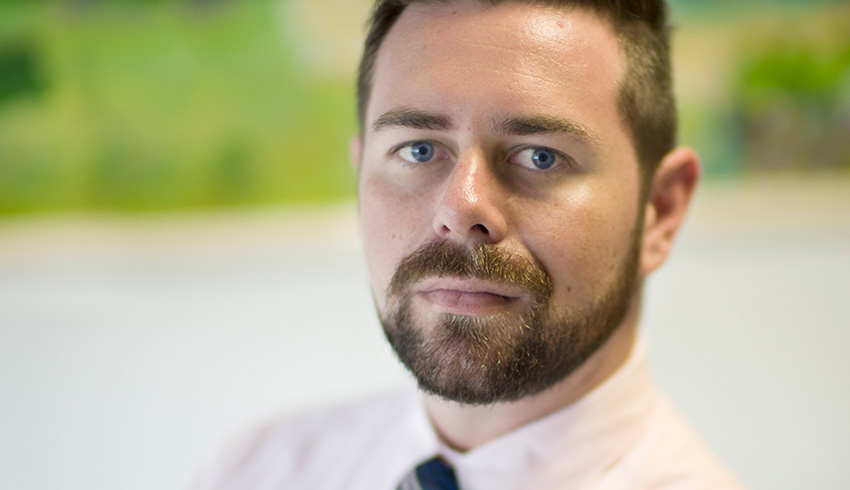 For those who choose to go to the bar at an early age, success will require open communication, care for mental health and willingness to put one's self forward, argues one Darwin-based barrister.
Matthew Littlejohn knew from his first year of university that he wanted to be at the bar.
"[I had] just done my first mooting assessment as part of my contract subject, and I walked out and I just said, 'That is exactly what I want to be doing for the rest of my life'," he recounted on The Lawyers Weekly Show.
"All throughout university, I only knew two things about where I wanted to end up. One was I wanted to be a judge's associate, and two was that I wanted to go to the bar. Everything else was just going to fill in around those two goals."
The move to the bar came at the age of 29 for Mr Littlejohn – the 2019 winner of the Barrister of the Year Award at the 30 Under 30 Awards – for whom everything lined up "incredibly well".
"Originally, I was practicing in Queensland and then had the opportunity to move up to the Northern Territory with my firm and open an office. From there, the opportunities just flowed endlessly. The NT is such a unique jurisdiction in that you get opportunities to be in court, to work on complex and high-level matters than you would at some of the eastern states and capital cities," he explained.
"It was that combination of experience and exposure to bigger and more complex matters, which led me to the feeling that I was ready to move to the bar at an earlier stage than what I had probably previously thought I was going to. Originally, I thought I would follow a more traditional path, but having such great opportunities presented to me in the territory brought me to a stage where I thought, 'No, I've actually got the experience now that I thought would take longer, and I'm in a position now to make that move to the bar'."
As a younger member of the bar – practicing in Darwin's William Forster Chambers – he has had to learn to navigate his new terrain, including avoiding feeling isolated.
"I'm the member of chambers who's often out talking to our clerk and talking to our receptionist and knocking on doors to see who wants to have a coffee. I go out and make my own social engagements with the people in chambers: catching up for coffee socially, checking in to see how people are going if I know they've had a busy week or a big case on, or asking for help because I still am junior and there's a lot of things I don't know," he said.
"I try to use those opportunities as opportunities to go out and be social and to build that community among my fellow barristers. In terms of networking with other younger barristers, it's not what you would call a closed community, but it's a very open and willing community. We're very open in sharing our experiences and I think broadly, the bar is like that anyway. We're all in the same boat. They've all had to start somewhere, and so I found it very supportive in the community at the bar, as being a young practitioner."
When it comes to managing one's mental health, it is necessary to be "very vigilant and aware" of early signs and symptoms, Mr Littlejohn warned.
"There's a lot of risk I think, at the bar, especially as a younger practitioner, for some of those issues to arise. There's a lot of pressure, it's a very different environment to where you've normally practiced, and all of those normal doubts and anxieties do creep in," he said.
"For me, when I find myself getting overwhelmed and a bit stressed, I make sure I'm taking time to exercise, doing something that I enjoy or I schedule time in just to have a break during the day from whatever I'm working on. I just pay attention to how I'm feeling, check in with myself, because it is an environment that's ripe for mental health concerns to arise, and so being aware of that and recognising it and responding appropriately is incredibly important."
For law students who want to become barristers, he suggested contacting a chamber and doing some work experience.
"I did that when I was at university. I had a mentor who was a barrister in a local chamber and I just followed along and went to court and chatted with him afterwards, and that gave me a really good insight into chamber's life and what it meant to be a barrister, without having to worry about any of the actual legal side of it. I've taken on a couple of university students in my time at the bar, and I think that's a really great way to get into it.
Graduates and junior solicitors, on the other hand, should simply approach barristers, Mr Littlejohn added.
"We're very friendly. We are very open, and most barristers and most sets of chambers want to encourage young people to join the bar, because it's a very old part of the profession and we do need young blood. Find barristers, talk to them, ask the prickly questions, and I think everyone will be very open, very frank about their experience and their advice."
Finally, when asked when is the right time for young solicitors to go to the bar, he responded by giving the same answer he received when he asked the same question years ago.
"I said [to my now head of chambers], 'I don't think I'm ready. I think I should wait a couple of years'. He said, "No one ever said, 'I wish I'd gone to the bar later'. Having taken that onboard and made the jump, I wholeheartedly agree," he reflected.
"It's not something that if you're thinking about it and you're prepared to do it, and you're at the stage where you're really seriously considering it, just do it. The longer you wait, the more you'll look back and go, 'Man, I really could have done that earlier and I wish I had'."
In the same podcast episode, Mr Littlejohn said the evolving legal marketplace, and advancements in technology and social media, allow young counsel opportunities to shine.
To listen to Jerome's full conversation with Matthew Littlejohn, click below: