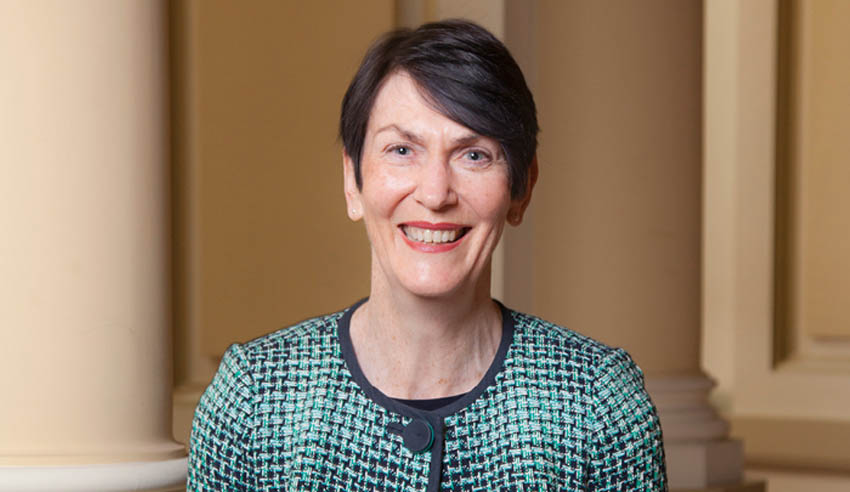 Legal member associations have condemned the attacks on Chief Justice Anne Ferguson and the judiciary in a story published by Quadrant magazine, calling its assertions "baseless".
In an op-ed titled, "George Pell and the SJW Fembots", posted on Quadrant's website last Wednesday, writer Paul Collits described Chief Justice of Victoria Ferguson has a "career contracts solicitor" whose "willingness to believe everything the complainant claimed [against Cardinal Pell], plus her scepticism at all manner of exculpatory evidence, reeks of the legal #MeTooism now embedded in the Victorian justice system".
"Her judgment on the appeal hammers even more nails into the coffin of justice for those accused of sexual offences," he continued, before referencing her honour as "childless".
Elsewhere, Mr Collits – who unsuccessfully ran for the Labor-held seat of Lismore as an Australian Conservatives candidate in this year's federal election – accused supposed critics of the Catholic Church in Australia as having "[helped to] bring about a system of justice in Victoria wedded to MeTooism".
In response to the story, Australian Bar Association president Jennifer Batrouney QC said that Justice Ferguson is an "outstanding jurist" and a leader of utmost integrity.
"Any implication that her honour would bring political or other extraneous matters to bear when discharging her judicial obligations is wrong and reprehensible," she posited.
Victorian Bar president Dr Matt Collins QC supported Ms Batrouney's comments, noting that Australia is fortunate to have an "independent and incorruptible judiciary of the highest caliber".
"Criticism of the decisions made by judges is one thing, but this article is nothing more than a bizarre conspiracy theory that betrays a profound ignorance of the operation of the criminal justice system."
Law Council of Australia president Arthur Moses SC added: "The Law Council and the legal profession as a whole denounces the sexist and inappropriate comments made against Chief Justice Ferguson.They are unacceptable and disgraceful, displaying disrespect for Chief Justice Ferguson and the administration of justice."
Australian Women Lawyers president Adrienne Morton said that although it is "fair to expect controversy farming from the Quadrant", last week's "scattergun" contribution from Paul Collits also contained a "relentless attack on women".
"Childless women, feminist women, celebrated women (how dare they be applauded for doing their jobs well), atheist women, women with religious upbringings (apparently just attending a private school qualifies you as that), activist women, women who stand up for themselves, women who are seen with other women who stand up for themselves…we are all in his sights," she argued.
"A casual peruse of the comments appended to the original article shows that Collits' open invitation to deride the achievements of Victoria's Chief Justice has been taken up with enthusiasm."
Collits also invites his readers to ignore the fact that women in Australia are dying with appalling regularity at the hands of men. He ignores the elephant in the room brightly painted with the words. "the reason most defendants are men is that most violent crime is committed by men" and instead suggests that it is some sort of pervasive feminist conspiracy. He deflects from the culpability of Catholic clergy in institutional child sex abuse by taking racist swipes at the Indigenous and Muslim communities."
The fact that "this sort of sexist diatribe" is entertained in the public sphere is evidence, Ms Morton submitted, of the structural impediments to victims of sexual violence speaking out in our society.
"AWL adds its voice to the rest of the legal profession in strongly condemning the baseless attacks on members of the judiciary, in particular, Chief Justice Anne Ferguson and Magistrate Belinda Wallington."
Earlier this year, Justice Ferguson presided over the Victorian Court of Appeal's dismissal of Cardinal Pell's appeal against his conviction for five specific sexual offences alleged to have been committed on two occasions in the mid-1990s against two 13-year-old choirboys when he was the Catholic Archbishop of Melbourne.