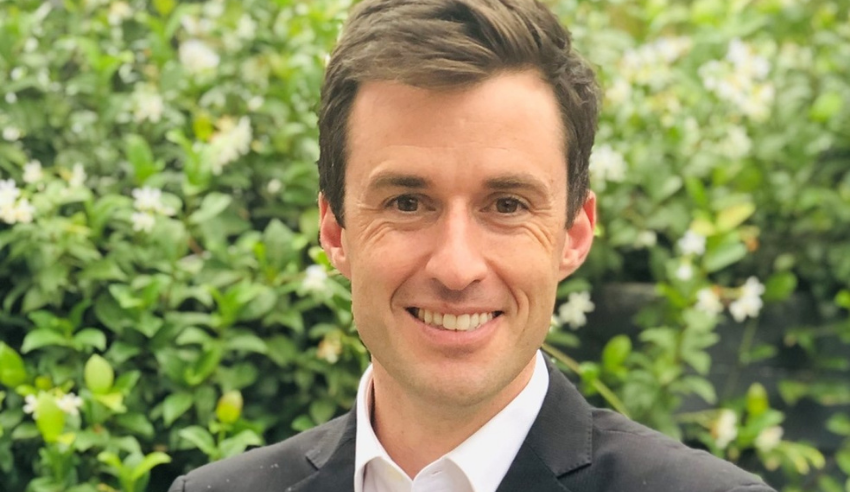 For the sake of our court system and for our broader legal community, in-person work across the entirety of the legal sector must resume, writes Dr Matt Bach MP.
Not too long ago, I found myself on an important Zoom call with some senior figures in the legal profession. 
Now, as my staff can attest, I am no tech savant. When I went to share my screen with these important stakeholders, I was not planning on sharing my online banking details! It was not quite as humbling as the American lawyer who famously had to insist that he was "not a cat", but it was a stuff up. We've all had them.
Across Victoria's legal profession, the battle with technology must end and face-to-face work resume. But it doesn't look like this will happen any time soon. 
Like many Victorians, I found the Andrews Labor government's decision last weekend to extend the work-from-home order until March deeply concerning. Our small businesses, particularly those in Melbourne's CBD, are being crushed beyond repair. 
This extension isn't just untenable for business, or for the thousands of Victorians struggling with their mental health, or for local communities. Very importantly, it is untenable for our justice system. 
With much of our court system now online, too many important matters are being heard out of a judge's living room. Worryingly, many matters in VCAT continue to be heard over the phone. Complex, sensitive matters that often have to factor in issues of drug use, homelessness and mental illness are being dealt with on conference calls.
How are VCAT members supposed to adequately weigh up all of these sensitivities when making a determination over the phone? This is not the fault of hard-working VCAT members, who are left hamstrung by backlogs and outdated technology. Rather, this is the product of years of neglect of not just VCAT, but the infrastructure of our entire judicial branch.  
Our courts are simply not keeping up with the latest technology. In the 90s, the Liberal government of Jeff Kennett, through Attorney-General Jan Wade, had the foresight to invest heavily in technology to make it easier for alleged victims of sexual assault to access justice. The current government must do the same for our courts today – directions hearings and case management hearings, for instance, could benefit enormously from embracing automation.
As I discussed in Lawyers Weekly last month, the court backlog crisis has spiralled out of control. Many Victorians are unable to access justice. Notwithstanding some areas where we can use technology better, it is clear that the court backlog will not be resolved until all contested matters of substance are heard in person. And that could safely occur right now. 
This is why many members of the Victorian bar and the broader profession are so frustrated that the government has made the decision to extend the work-from-home order, despite declining case numbers and two years to prepare.
As studies suggest, and as many barristers know firsthand, the ability to informally network in person is invaluable for the career of a barrister. This is also the case for many solicitors, who have missed almost two years of networking opportunities at their firms. 
This lack of informal networking may not seem like a noticeable loss to some, but it is felt acutely among many women in the law. Despite the fantastic progress the legal sector has made in increasing the proportion of women entering the profession, women are appallingly underrepresented at senior levels in both firms and at the bar.
Because these networking opportunities are most valuable in the early stages of a lawyer's career, women are impacted by this loss to a greater extent, and the efforts of many to close the gender gap are being undermined. 
It is one thing that our court system, like many other important institutions, is struggling to cope with the changes forced on it by the pandemic and by heavy-handed restrictions. It is another that an entire generation of lawyers is being handicapped from the very outset.  
It is imperative that substantive matters are heard in person again. This would have so many benefits. Not only would it result in quicker and better outcomes, but it would reinstate the important role of the advocate in judicial proceedings.
Victoria's Labor government has decided that it is acceptable for 80,000 people to go to the cricket and for the tennis to operate at 80 per cent capacity. After much heel-dragging by the government, we finally have classrooms full of children again. Is it too much to ask to have 12 people socially distanced in a courtroom, tribunal, or legal office? 
For the sake of our court system and for our broader legal community, in-person work across the entirety of the legal sector must resume. 
Dr Matt Bach MP is the shadow attorney-general of Victoria.