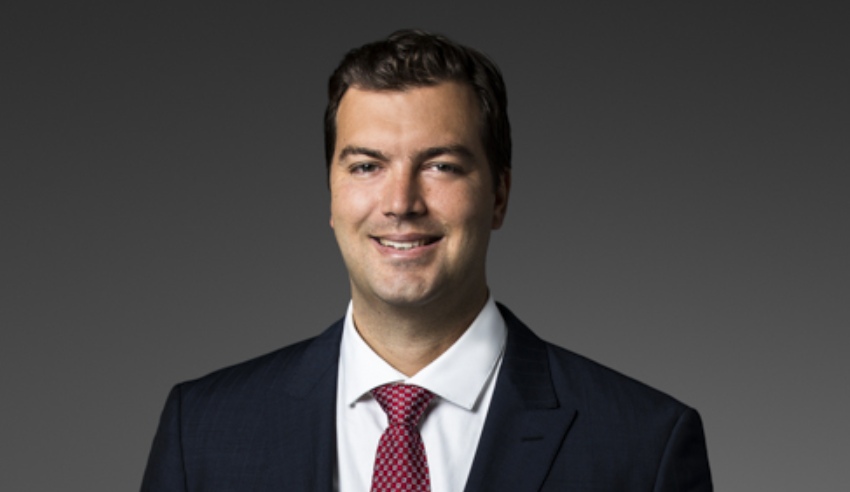 Adam Butt has only been a barrister for five years; in his own words, he is a "relative junior" in the profession. Yet this hasn't slowed his trajectory.
In those five years, he has claimed significant court wins as well as the Barrister of the Year award at the 2021 Australian Law Awards.
A diverse, strong portfolio of successful cases is what he believes was the catalyst behind his award win at last year's Australian Law Awards. Previously a finalist at the 2020 Australian Law Awards, Mr Butt's 2021 victory was a humbling one, he told Lawyers Weekly, that gave him a sense of appreciation that can sometimes escape hard-working and dedicated legal professionals himself.
"It was nice to be recognised by people in your profession because it gives you that sense of appreciation you don't always get as a barrister, clients like you obviously, but to be respected by your peers is a great thing. I was just humbled, excited, and grateful," he said.
Describing his law awards victory as a means to an end, an accolade that has boosted his standing with clients and solicitors, it was this victory that has provided him with a platform off of which he is able to take on more cases of his choosing.
"For me it was more means to an end. Things like winning these awards help to give people the confidence to stay with you and back you," he said, continuing, "​​I think the important thing was that I said in my application, part of the reason why you'd like to win this sort of thing is because it helps you to keep doing what you are doing."
"Things like that [human rights and native title cases] might need to be done pro bono or you might need to get funding and people on board, you need to get junior lawyers, solicitors, so it helps with your branding.
"This helps to build your seniority and status which instil confidence in others beyond what they've already heard."
For Mr Butt, he believes it was the breadth of his cases that made him stand out against the competition, something that he believes anyone applying for this year's awards should consider during their submission.
"I think one of things that might've made me appealing is the breadth of cases I do. I do a mix of international, domestic and human rights which shows diversity," he said.
But in the end, while the diversity of cases may have been his point of difference, there is no doubt that his hard work and dedication were two of the foundational qualities that set him up for success. He believes it's a combination of cases, dedication, drive and execution that culminate in victory at the Australian Law Awards and, more broadly, in success in the legal industry in general.
"It's a lot of hard work that went into winning this award, it's working on cases that are not necessarily easy, that are not necessarily popular, that are not necessarily the highest paying ones.
"To get those it's a combination of hard work, commitment, obviously good execution. Sometimes doing things for free," he noted, adding that "its commitment over a sustained period of time".
"I think the people [judges] are looking for excellence and contribution. They're looking for people who are performing in high calibre cases, committing, contributing. Doing a broader variety of work."
For more information about the 2022 Australian Law Awards, click here.
Know someone in the legal profession who is deserving of industry-wide recognition? Click here. Or, conversely, think you've got what it takes to become an Australian Law Awards winner? Click here to submit yourself.