Kelly & Co appoints former PwC partner as tax head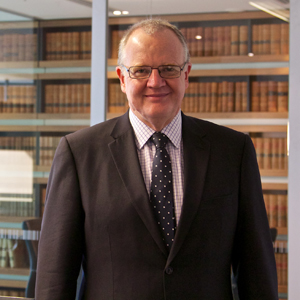 Kelly & Co has appointed Jim McMillan as the new head of its tax practice.
McMillan is a former tax partner, and the former Adelaide office managing partner, of PricewaterhouseCoopers (PwC); he spent more than 14 years with the accounting firm.
McMillan spent 10 years at the Australian Taxation Office in Canberra before he was recruited by PwC in Melbourne; he spent time in the PwC offices in Melbourne, Adelaide and Sydney, where he was admitted as a partner in 1998, before returning to Adelaide as PwC's managing partner there in late 2002.
During his time as managing partner, he continued to work as a tax partner and advised clients on tax issues including corporate tax, employee taxes, the R&D tax concession and goods & services tax.
McMillan then spent time with PwC Jakarta in a client-facing role dealing with corporate & international tax issues.
He has been actively involved in managing tax audit and dispute matters, as well as a number of tax appeals matters before the Australian Administrative Appeals Tribunal, the Federal Court and the High Court. He also has extensive M&A experience, having worked on numerous cross-border transactions and in conducting tax due diligence.
He has a Bachelor of Laws from Adelaide University and a Masters of Taxation from UNSW.
Kelly & Co's chairman of partners, Jamie Restas, commented: "We are delighted to be able to have someone of Jim's calibre join us and his broad experience in the local, national and international markets makes him the perfect fit for Kelly & Co."
Kelly & Co's CEO Mark Bisset added: "Jim's extensive experience at a senior level within PwC will bring some fresh, new perspectives on how we can best serve our clients."