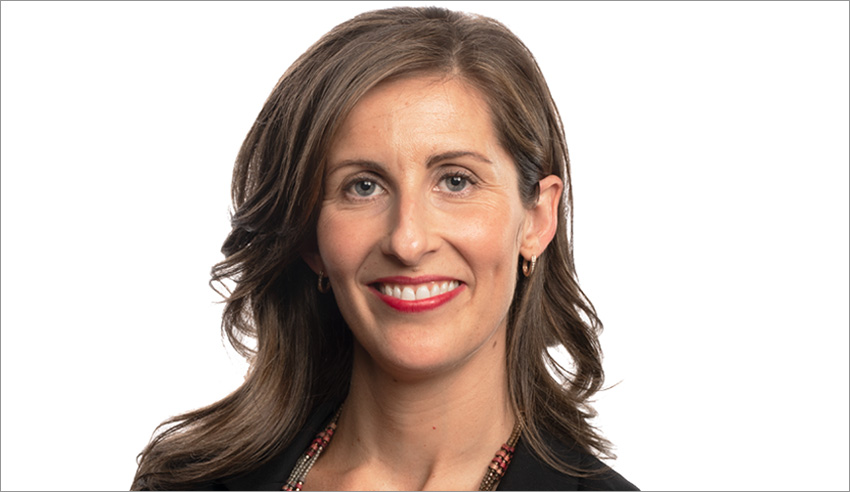 Australian insurance sector law firm Gilchrist Connell has appointed a workplace and insurance specialist to principal.
Sarah Wood has been elevated to principal with her appointment effective in the new year. Gilchrist Connell said the promotion will essentially be a formality, as Ms Wood has been piloting the firm's workplace law/employment practices liability practice in Sydney since her arrival.
"We're really delighted to announce this news – Sarah is a true leader and held in excellent regard by clients across the insurance industry as well as in the business community – and of course, by us," managing principal Richard Wood said.
"Sarah is also a strong advocate for women in the workforce, an exceptional mentor to our junior lawyers and a really good person to be around. Sarah's appointment and guidance through our current growth phase and beyond is exactly what we need for the firm's continuing success."
Ms Wood is highly regarded in the workplace relations and safety and insurance industries as a skilled adviser and litigator. The firm said her meteoric success since joining the firm is a testament to her deep understanding of her clients' needs, excellent technical skills, and provision of pragmatic and expeditious advice.
Ms Wood has acted in numerous unfair dismissals, general protections applications, sexual harassment and discrimination claims as well as complex employment contract claims. These types of claims are litigated in state and federal industrial tribunals as well as the Federal, Federal Circuit Courts and various state courts.
Her current industry focus is on the SME market through management liability policies, and her broader experience includes advising government agencies, mining companies and other large corporates about their obligations at employment and safety law. 
Gilchrist Connell said it has been a particularly exciting year for the firm's workplace practice, with the team earning national "top ten" recognition throughout 2020, and national workplace practice head Joel Zyngier named as the 2020 Workplace Health and Safety Relations Partner of the Year.
"We're really proud to have such incredible teams across all our practice areas, and to continue to provide our clients with the level of service, response and performance they need as we head into 2021," Mr Wood added.