What's going on west side with Clifford Chance?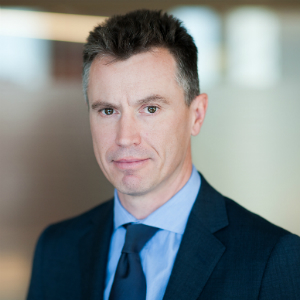 Clifford Chance has hosed down claims that the axing of its Perth office had been entertained by the global firm as part of a worldwide equity review.
The suggestion that Clifford Chance chose to cut partner equity points instead of folding its outfit in Perth received air from a number of foreign legal trade publications last week.
However, the suggestion that the international firm toyed with the idea of scrapping its West Australian office would seem increasingly bogus.
Despite discussions about firm strategy concerning specific offices being off the table, a spokesperson reassured Lawyers Weekly that Clifford Chance Australia is here to stay.
When asked whether Clifford Chance's current partner tally in Australia or the latest partner exits from the firm's Perth office reflected the value it saw in its local footprint, the spokesperson responded that its staff remained a key priority.
"We are committed to further developing our Australia practice in line with our wider regional and global firm strategy, and in keeping with clients' needs. Our people are key, and we will continue to invest in their development," the spokesperson said.
Company policy prevented an official comment on the nature of the firm's global equity review, however the spokesperson said local staff and clients enjoyed the full backing of Clifford Chance.
"Like any well-managed business, we keep all aspects of the firm under constant review to ensure that we are able to provide clients with the high-quality, high-value advice and service they need," the spokesperson said.
"Our clients operating in Australia are no exception, and we are committed to supporting them as they develop their businesses in the region and globally."
On a regional level, Clifford Chance said it rates the Asia-Pacific as a pillar of its global strategy. This view and the firm's performance in the region over the past 12 months are contrary to reported suggestions that it is scaling back its focus to Europe, and London more specifically.
"Asia-Pacific remains a core pillar of our global strategy. Continuing our fantastic momentum and success in the region is dependent on our ability to adapt to the fast moving business environment. Indeed, we are expecting our best year to date in the region," the spokesperson said.
The spokesperson added that the firm was committed to its Aussie outposts and underscored a spate of major national promotions, including the installation of Richard Gordon (pictured) to the new role of Australia country managing partner. More than a year ago, Mr Gordon joined the international firm from Allens' Sydney office, where he served as head of sectors. The seasoned lawyer had been working for Allens since 1998.
In Perth, Clifford Chance said that new office managing partner Paul Lingard would lead the way.
"A well-recognised partner in energy and resources, Paul Lingard specialises in assisting clients in the mining, power and gas sectors on complex transactions, operational issues and large-scale development projects," the spokesperson said.
Reports which alluded to the retirement of Perth senior partner Jon Carson being somehow connected to a crisis in the Clifford Chance Perth office are similarly unverifiable. Mr Carson is a veteran lawyer who joined the firm when it first launched in Australia six years ago. His retirement comes after 40 years of working in law.
Clifford Chance wished Mr Carson well with his next chapter.
"It has been a privilege working with Jon, and we congratulate him on a long and distinguished career in our profession, and thank him for his hard work on behalf of our firm," the spokesperson said.