Aussie powerhouse handpicked for global's top post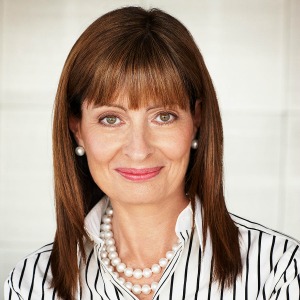 One of the nation's leading lawyers has been selected by King & Wood Mallesons to steer the global law firm into a new strategic era. 
Sue Kench will take up the top post of global managing partner at King & Wood Mallesons, effective 1 June. She succeeds Stuart Fuller who stepped down from the role at the end of last year, returning to full-time practice in Australia.
According to a statement from KWM, Ms Kench's new role will see her lead the firm's global strategy and operations, with a focus on cementing it as the "leading international firm in Asia".
Ms Kench is a notable figure within the nation's legal profession, having held the role of chief executive partner Australia at KWM since 2013. During this time, she has helped bolster the firm's Australian operations by enabling further market share to be gained, while contributing significantly to the business' annual growth in profits and revenue.
Throughout her time, Ms Kench has been adamant in the value of instilling a healthy culture across the firm's operations. She has also been instrumental in KWM's Australian practice retaining a key focus on its "deliberate three-year strategy", despite the collapse of the firm's European arm in December 2016.
Speaking to Lawyers Weekly, Ms Kench said that being announced as the new global managing partner is a great privilege. She noted that a key part of her strategy will focus on bolstering the connectivity of the KWM network in China, Australia and Hong Kong.
"Clearly, between the firms you pick up referral work. But the more exciting piece is probably how you connect the offering in the regions and how you staple the capability that we have across the firm with the clients, and then you add on to that the language and cultural piece as well," Ms Kench said.
"[For example] if you say across Asia – there's a huge amount of investment within the Asian region, and then from the Asian region to the rest of the world. They're the markets where we really look to pick up growth, like we've got growth in the Australian market here.
"We also see growth available offshore, and that's offshore both from China and Australia, that we should be capturing, and we think we're uniquely placed to do that. The whole Australian-Sino sort of law firm tie-up is a complete differentiator so therefore, it's about how we execute on that strategy by connecting the firms up and really applying our minds to that."
Ms Kench noted that her new role will not see her change her Sydney residency at this stage but noted she is open to doing so.
"For the moment I'm based here. [However] I always say, and the firm will remember me saying this, 'You don't renovate the house until you've lived in it'," she said.
"Clearly I know the Australian firm incredibly well. I know the Hong Kong [firm] reasonably well. I know the senior leadership team in China very well, but do I know the China firm as well as I know the Australian firm? No. So I have to say a significant amount of time, I envisage, will be spent getting to know beyond the team in China that I already know and that will have a significant time commitment to it. But until I've actually experienced it, it's probably too soon to say where I'll be based.
"Having said that, I'm open minded about it."
Global chairman Wang Junfeng said the appointment of Ms Kench will put the firm in a strong position as it looks to strengthen its service proposition.
"Sue Kench is an excellent appointment for the firm as its new global managing partner," Mr Junfeng said.
"Her track record of success as the chief executive partner of KWM Australia, combined with her international relationships and deep understanding of the global business, puts her in a strong position to build on the steps already taken by the firm to build its global platform and drive the global strategy forward."
In announcing Ms Kench as the new global managing partner, KWM has disclosed that Berkeley Cox will effectively take over her role as chief executive partner -Australia on 1 June.
Mr Cox is currently deputy managing partner Australia, as well as managing partner for KWM Australia's banking and finance, financial services and projects and real estate practices.
"I am thrilled to have been appointed as the next chief executive partner - Australia," Mr Cox said.
"The firm is already in a strong position with a clear strategy and I look forward to continue to drive the firm's growth agenda and [work] closely with Sue to further integrate with the global firm."
Australian chairman Stephen Minns added: "We are very fortunate to have a strong successor to lead our Australian firm. Berkeley is extremely well respected and has already proven himself to be an effective and influential leader."
In addition to these heavyweight promotions, KWM has announced it has created a new role of global chief operating officer in an effort to foster integration of its regional practices.
Rupert Li will take on the new role, having held the position of international partner within the firm's China and Hong Kong practices.
"The creation the new role of global chief operating officer is designed to focus on greater levels of operational integration across the global firm, and I'm pleased that Rupert Li will take on this important role," Mr Junfeng concluded.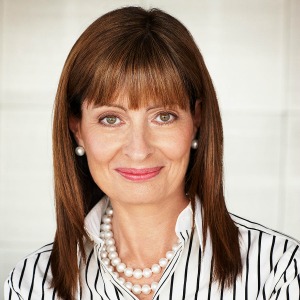 Pictured: Sue Kench