The firm announced on Monday that Shamim Razavi will join the partnership in Sydney.
Mr Razavi is an experienced corporate and M&A lawyer in the energy and resources sector. He joins NRF from its Indonesian associate firm TNB & Partners.
The new partner specialises in advising on cross-border investments in the Asia-Pacific region. His expertise covers financial services, technology and energy, with a focus on oil and gas transactions.
Mr Razavi will soon relocate to Sydney from Jakarta, NRF said in its announcement.
"Shamim has a very strong reputation as a corporate and M&A lawyer in the Asia-Pacific region, with deep industry connections right across energy, financial institutions and technology," said NRF managing partner in Australia Wayne Spanner.
"Our busy Australian energy team, led by our Sydney-based global head of energy Simon Currie, has a tremendous track record in both fossil fuel and emerging renewable projects in Australia and the region.
"We expect that the addition of Shamim will only enhance our offering to clients in Australia, Papua New Guinea, Indonesia and beyond."
Mr Razavi said he was looking forward to advising clients on cross-border Asia-Pacific deals.
"Having spent years understanding the way corporate clients do business in the Asia-Pacific, I'm thrilled to be joining the experienced energy, financial institutions, technology and corporate teams in Australia," he said.
"Our clients increasingly operate in a seamless Asian environment and in my new role I will continue to deliver the targeted, commercial and connected results those clients demand."
NRF recently added two other corporate partners to its Sydney office.
The firm's partnership has suffered attrition since it confirmed its merger with mid-tier Henry Davis York earlier this year.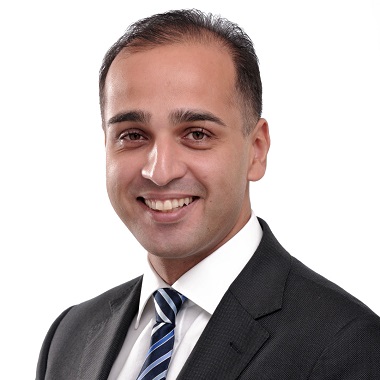 Pictured: Shamim Razavi