Leading Lights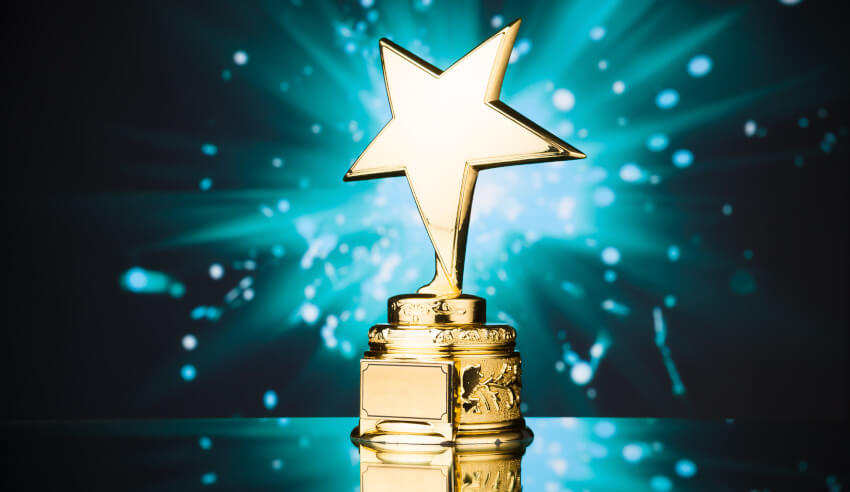 The Lawyers Weekly Women in Law Awards 2017 recognised trailblazers and top performers in the Australian legal profession.
Lawyers from around the country came together on Friday, 20 October, to celebrate the achievements of the leading women in the profession. Partners and executives, support staff, in-house counsel and law students were among the many exceptional lawyers who took the stage at the Sofitel Melbourne on Collins to receive the rewards of their hard work. 
These winners are not just outstanding professionals in their own light, they have also overcome significant gender-based barriers on the road to success. While the profession has come a long way, the pursuit of true equality is a constant challenge, and one actively taken on by many law firms and legal professionals.  
It was in this spirit of commitment and congratulation that over 400 lawyers gathered in Melbourne to toast the success of the legal profession's leading women. 
Lawyers Weekly congratulates all the winners and finalists of the Women in Law Awards 2017.  
INDIVIDUAL AWARDS

Academic of the Year: Cathy Sherry, UNSW Sydney 
Associate Professor Sherry is a dedicated and outstanding academic, whose consistently high student survey scores reveal the quality of her teaching. She is to be commended for her focus on improving the teaching of land law to ensure students are engaged and reap the full benefits of the course. This includes the adoption of more interactive teaching methods and technological solutions.  
Barrister of the Year: Katherine Brazenor, Victorian Bar 
Many of Ms Brazenor's matters are of significance to the courts, the public and/or the development of case law. Her creative thinking and track record of success make her a sought-after representative in commercial law.    
Dealmaker of the Year: Gina Cass-Gottlieb, Gilbert + Tobin 
Ms Cass-Gottlieb is a leading transactional lawyer who has worked on many high-value, multinational deals in FY17. She is listed as an outstanding practitioner in several legal directories, and is frequently looked to by clients to deal with matters requiring various layers of regulatory approval.  
Executive of the Year: Sue Kench, King & Wood Mallesons 
Ms Kench steered the Australian arm of King & Wood Mallesons with dexterity and foresight during her time at the helm. She led many initiatives to improve engagement and innovation, including the implementation of the KWM 'playbook' to decentralise the firm's strategy. Her performance as chief executive partner of the firm's Australian operations led to her recent appointment as global managing partner, a role she assumed on 1 June 2017.  
General Counsel of the Year: Katrina Johnson, Uber Asia-Pacific 
Ms Johnson is responsible for Uber's legal and regulatory affairs across two continents: Asia and Oceania. As the leader of the legal team at the unique, fast-growing company, she has dealt with the legal complexities of ride-sharing regulation to ensure Uber has a strong foundation for success in the region.  
HR Professional of the Year: Clare Monger, K&L Gates 
Ms Monger draws on over 15 years' experience in law firm strategy and organisational culture to champion K&L Gates' people and culture initiatives. She has used her studies in neuroscience, philosophy and behavioural science to develop new programs for the firm in areas such as mentoring, parental leave and career planning.  
In-House Lawyer of the Year: Fiona Harding, Bank of Queensland 
Ms Harding is the Bank of Queensland's associate general counsel - resolution advisory services. In this capacity, she manages all of the bank's litigation, disputes and contentious regulatory matters, as well as franchising and employment matters. Her focus on integrity, passion, collaboration and impact make her an invaluable member of the legal team.  
Law Student of the Year: Marija Yelavich, Western Sydney University 
Ms Yelavich is an exemplary law student. She holds a distinction average and has applied to complete her honours in climate change and energy law. She is also the founder of student club Dare to Know Publications, which publishes the law magazine Sapere Aude, and served on the student council for three years from 2014. With an aptitude for the law and natural ability to lead, Ms Yelavich is a future star in the legal profession.  
Marketing Communications Executive of the Year: Rebecca Hanlan, Maurice Blackburn Lawyers 
Ms Hanlan was tasked with increasing the public awareness of Maurice Blackburn's work as a social justice law firm. She addressed this challenge through a successful multimedia storytelling campaign including television commercials, podcasts, media partnerships, social media and PR. Ms Hanlan is to be commended for her innovative approach to law firm brand awareness.  
Mentor of the Year: Bronwyn Lincoln, Corrs Chambers Westgarth 
As a leading international arbitration practitioner, Ms Lincoln is committed to supporting young female lawyers in this traditionally male-dominated area. She is also an active formal and informal mentor across many other practice areas, and her counsel is sought out by lawyers at varying stages of their careers due to her reputation for openness and excellent support. 
Not-for-profit Lawyer of the Year: Angela Lynch, Women's Legal Service Queensland 
As CEO of the Women's Legal Service Queensland, Ms Lynch led the organisation's record level of service delivery to women and children in FY17. She oversaw the growth of the group's pro bono and volunteer services, as well as a service evaluation and redesign that significantly improved access to legal services for disadvantaged women across the state.  
Partner of the Year: Melissa Fenton, Colin Biggers & Paisley 
Ms Fenton is a specialist insurance partner who consistently delivers outstanding billings for her firm. She leads and supports a highly successful team of eight fee-earners and invests the time to instil in them a sense of loyalty and responsibility to give back to the profession and community. She is also a proponent of flexible working arrangements, balancing her successful career while raising three young children.  
Pro Bono Lawyer of the Year: Amy Burton, Salvos Legal Humanitarian 
Ms Burton champions access to justice for disadvantaged Australians through her role as a senior associate at Salvos Legal Humanitarian. Among other achievements, during FY17 she identified a significant gap in the provision of government-funded legal services to vulnerable migrants. Amy worked closely with government departments and other organisations to ensure these clients are referred to Salvos Legal Humanitarian for free legal advice. She also works with the Salvation Army's Freedom Partnership, which aims to eradicate modern slavery, and with community groups that assist migrants in detention.  
Senior Associate of the Year: Maria Panos, Henry Davis York 
Ms Panos is a respected government adviser and is sought out for highly complex and sensitive matters, including working with the NSW Police Force. She leads a busy practice, supervising seven junior lawyers and supporting them to develop their own skills and knowledge.  
Sole Practitioner the Year: Jennifer Hetherington, Hetherington Family Law  
Ms Hetherington is a leading family lawyer, known for developing a unique co-operative model for resolving family law disputes. She prides herself on her many cases that are settled without going to trial, and her committed approach has seen her practice grow significantly since it was founded in 2014.  
Special Counsel of the Year: Jennifer Harris, Clayton Utz 
Ms Harris has advised government departments on many large, high-profile urban renewal projects. She is driven by her passion for shaping the communities of the future through her legal work, and provides expertise and strategic guidance on industry trends and processes. Her skill has made her team an invaluable resource to clients.  
Thought Leader of the Year: Anne-Marie Cade, Divorce Right Pty Ltd 
Ms Cade is a trailblazer in family law, particularly in the area of divorce. She founded online legal service Divorce Right to make divorce a more amicable process, with a view to shaping the future of the procedure. Ms Cade's approach aims to make divorce less stressful for both lawyers and families through a process of collaboration and mediation. Her expertise, modern approach and big-picture goals make her a true thought leader in family law. 
Young Gun of the Year: Hannah Morris, Mills Oakley 
Ms Morris is an up-and-coming transactional lawyer, lauded by her supervisors for her technical expertise and work ethic. Over FY17 she has been the lead solicitor on several multimillion-dollar transactions, which reflects the firm's faith in her abilities. Ms Morris' outstanding work and relationship-building with clients have made her a critical member of a successful team.  
GROUP AWARDS
Boutique Diversity Law Firm of the Year: Harmers Workplace Lawyers 
Harmers attributes its success in workplace and employment law to placing its people at the heart of its purpose. Initiatives such as generous parental leave entitlements and flexible working arrangements, as well as a commitment to gender equality at all levels, make Harmers' diversity an example to other firms. 
Diversity Law Firm of the Year: Dentons 
Dentons' diversity initiatives, led by its diversity council, reflect dedication throughout the firm to promoting diversity and inclusion. To increase the opportunities for female lawyers to move up the ranks, Dentons has implemented unconscious bias training for all partners and senior leaders, invested in fostering the leadership skills of its female lawyers, and undertaken an annual gender pay audit, among other initiatives.  
Women in Law Excellence Award: Angela Lynch, Women's Legal Service Queensland 
There are no nominations for this category, with the award going to the individual winner with the highest score. Ms Lynch, who won Not-for-Profit Lawyer of the Year, impressed the judges by promoting a culture of excellence and empowerment in her organisation, as well as working tirelessly to improve access to justice for vulnerable women and children in Queensland.