Australian relevance to Asia 'not just about capital flows', KWM partner says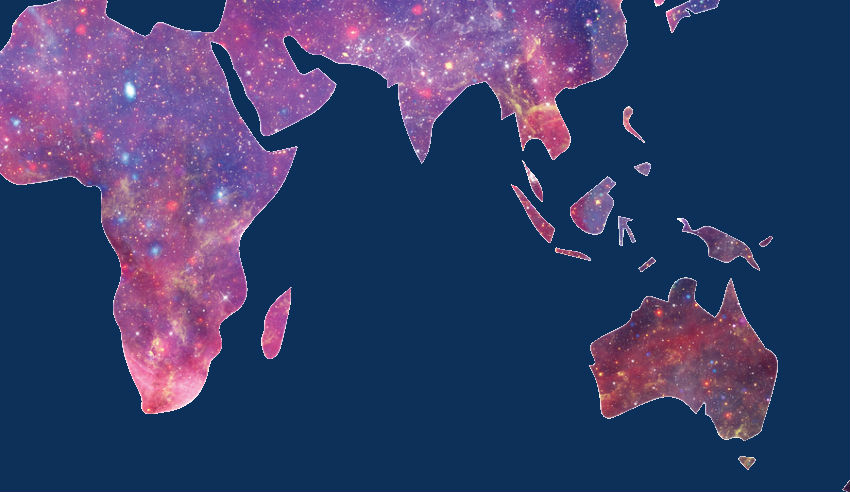 Australia's shared interests with neighbouring ASEAN states extends beyond trade and hinges on an important pipeline for service expertise, King & Wood Mallesons' Scott Gardiner has said.
Scott Gardiner (pictured), the head of King & Wood Mallesons 'new energy future' team in Sydney, has lauded the opportunity to support the export of Australian services and investment into the greater Asian region with a special summit starting tomorrow.
Speaking to Lawyers Weekly ahead of the Association of Southeast Asian Nations (ASEAN)-Australia special summit and one week after the signing of a revised Trans-Pacific Partnership (now without the United States), Mr Gardiner said it was important that government strengthen Australia's positioning in the region.
"We are predominantly a services industry these days in Australia and I think what the federal government has recognised is that it's not just about selling stuff to ASEAN, which we do reasonably well, it's about exporting into and working with and getting Australian business into ASEAN so as to actually make Australia a much more tangible and relevant part," Mr Gardiner said.
The ASEAN region is set to grow into the fourth biggest market in the world by 2030, according to forecasts by ANZ, with the record of a near doubling of nominal gross domestic product in the past decade expecting to continue. This means that within 12 years, the market of the ASEAN bloc will only be dwarfed by the EU, US, and China.
Australian Foreign Minister Julie Bishop said in a speech, delivered at the ASEAN – Australia Dialogue on Tuesday, that the present-day trading activities of ASEAN's 10 member states were about $3 trillion. The ASEAN members include Brunei Darussalam, Cambodia, Indonesia, Lao PDR, Malaysia, Myanmar, the Philippines, Singapore, Thailand and Vietnam.
"It is more important than ever for us to continue the economic growth that we have seen exemplified by the ASEANs through open, free, liberalised trade and investment, and embrace it," Ms Bishop said. 
"I believe that ASEAN is uniquely positioned to be a champion for the liberalised trade and investment that our region, our globe, so desperately needs."
Mr Gardiner noted that while there was a clear and strong desire on Australia's part to assist and encourage more local businesses venturing into the ASEAN region, corporations looking to operate across borders and potential investors were also looking for Australian-imported expertise. This included the full gamut of Australian professional services, he said, such as consultant engineers, surveyors, accountants and lawyers.  
"There's a real mutuality of interest here. ASEAN has a lot of respect for some of the skills that Australian commerce has, for example development infrastructure, pipelines and projects – the PPP (Public-Private Partnership) model for want of a better term," Mr Gardiner said.
"The government wants to see Australia bring more of that expertise into ASEAN-- it's not just about capital flows, it's also about expertise," he said.
He suggested that the role major banks played in building business confidence in ASEAN countries was also an important part of growing Australia's ties with member nations.
"ANZ are already a major player in the region, as are Macquarie," Mr Gardiner said.
"If the deals can be structured appropriately, then of course you would hope to see be greater interest on the part of Australian future funds." 
ANZ Philippines CEO, Anna Green recently considered why Australian business remains hesitant in engaging with the rapidly growing ASEAN business market, despite trade flows increasing. In a piece entitled 'Can ASEAN's opportunity equal China?', she suggested that there were comparable issues between ASEAN and China, when analysing the challenges associated with compliance, consistency in application of laws relating to trade and customs and geographically disparate populations.
Transparency surrounding application of the respective legal frameworks in each of the ASEAN member states were also a concern in some cases, she said.
Mr Gardiner identified infrastructure, digital transformation and green sustainability as key opportunity areas in the ASEAN region, which were ripe for the picking for Australian businesses. He said these areas boasted relevant and readily exportable Australian expertise that would be valuable to the region's developing markets in particular.
"Australia has some tremendous expertise in these areas that can be relevant to ASEAN," Mr Gardiner said.
"The leanings and expertise that Australia has around digital and also in the regulatory sense could be very useful in the region."
Mr Gardiner is the director of the Asia Society, which recently hosted an expert panel at KWM in Sydney to offer a comprehensive briefing of trade, investment and social issues facing the ASEAN region. Ms Green was one of the experts on the panel, which was moderated by Fairfax journalist Jewel Topsfield.
The ASEAN-Australia summit will take place in Sydney from 18-19 March.