ASEAN's mega infrastructure future to fuel economic growth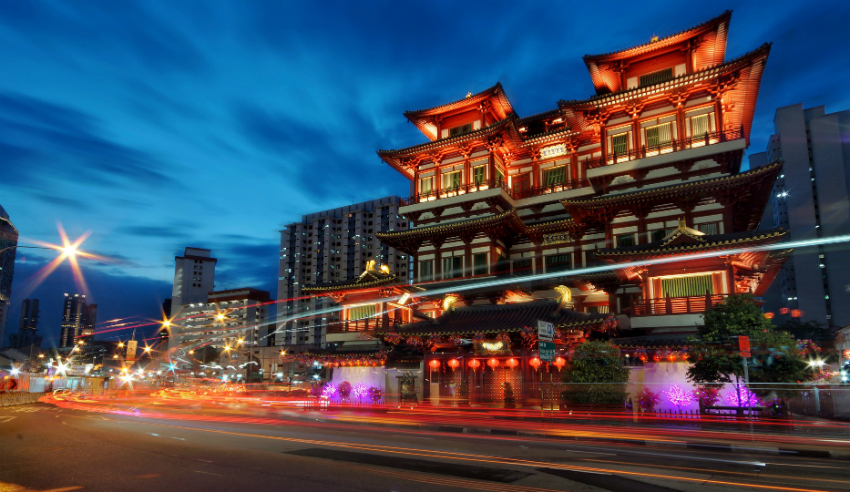 A global law firm partner has identified mega projects and infrastructure needs as the key drivers of economic growth in ASEAN countries over the next five years.
Aussie lawyer Glynn Cooper (pictured), who has been practising from Herbert Smith Freehills' Kuala Lumpur office since May 2017, spoke recently with Lawyers Weekly about business opportunities in the 10 Association of Southeast Asian Nations (ASEAN) member states at the time Australia hosted a special summit for the bloc in Sydney.
Mr Cooper said that private sponsors and investors had a critical role to play in helping meet infrastructure needs across the region, adding that Australian companies, operators, suppliers and contractors had a lot to gain from the "unabated" growth and development countries such as Thailand, Indonesia, Singapore and Vietnam.
"Recently the Asian Development Bank forecasted the need for over US$60 billion per year in infrastructure expenditure across South-East Asia," Mr Cooper said.
"The region's growth and development, and in particular the demand for infrastructure, presents huge opportunities for Australia."
Australia was poised to play a significant role in South-East Asia's further development, Mr Cooper added, given its proximity and existing trade and investment relations with member states.
During a CEO Forum at the special summit on the weekend, Australian Prime Minister Malcolm Turnbull announced an investment fund to the tune of AU$30 million to support "smart cities" in South-East Asian countries. The initiative will establish a knowledge bank of sustainable urban planning ideas to be shared between ASEAN and Australia.
"South-East Asia's rapid development has led to increased demand for infrastructure and 'mega projects' are likely to continue to fuel the economies over the next five years and beyond," Mr Cooper said.
"And with investment in infrastructure comes better infrastructure, and better places to do business, creating more investment, more growth, and in turn further demand for infrastructure. It is a virtuous circle."
In January last year, the announcement that HSF would open an office in Malaysia, was celebrated by the global law firm as a win for clients planning to expand into Southeast Asia.
The HSF KL office was made possible with a licence from the Bar Council of Malaysia and was the firm's fourth office in the ASEAN region and ninth in Asia. It has other offices in Bangkok, Singapore, Jakarta, as well as further afield in Hong Kong, Beijing, Shanghai and Tokyo.
Mr Cooper said HSF saw a "bright future" in South-East Asia and that investment was ramping up for Chinese 'Belt and Road' projects throughout the region.
"Malaysia is an important part of that picture. Malaysia has a mature and developed legal system and long-standing relationships with overseas trading partners," he said.
The challenges of doing cross-border business in the ASEAN region were an important consideration for clients, Mr Cooper said, particularly where there was a clearly fragmented legal landscape. But there were ways to navigate risk and capitalise on opportunities.
"South-East Asia is a region of diversity and contrast. Its countries range in size, economic development and population from among the largest in the world to among the smallest," Mr Cooper said.
"Even with the assistance of the ASEAN community structure, it is a fragmented legal landscape, with mature legal environments bordering countries that are only beginning to open up to international trade and regulation.
"The trick is to manage the risk while capitalising on the opportunities presented by that diversity," he said.
Commenting on the local market appetite in Malaysia, Mr Cooper said the outbound outlook was positive, with a number of established companies wanting to extend into cross border investments in the energy, technology, telecoms and real estate sectors.
"We have advised many of [these companies] on first-of-a-kind overseas investments, and are proud of our history and ongoing role in supporting our Malaysian clients in their overseas activities."
The firm had a number of some of Asia's largest companies on its client books, including the Japanese trading houses, the South Korean chaebol and China's state-owned enterprises, Mr Cooper added. He also noted that Australia should leverage its geographical closeness and existing investment relationships with these rapidly growing nations.
"I think it is a given that Australia can be a big contributor to South-East Asia's further development," he said.