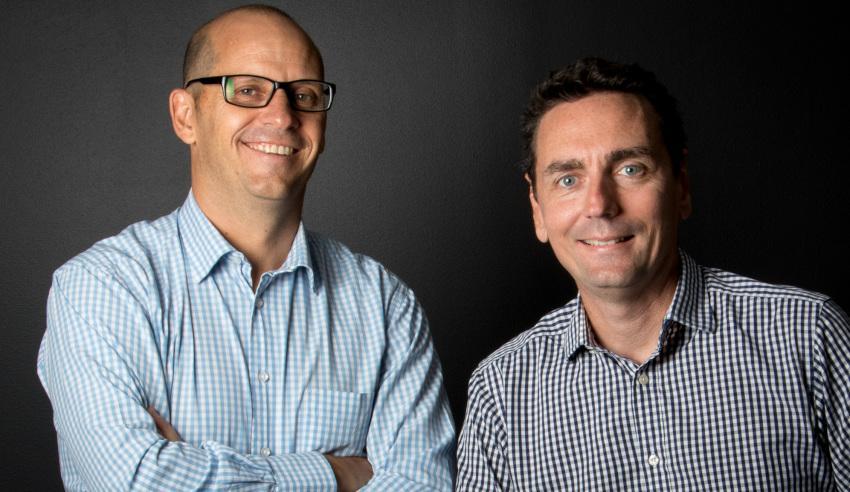 In this special episode of The Lawyers Weekly Show — brought to you by InfoTrack and LEAP — we reflect on the rise of RegTech in the legal profession.
Lawyers Weekly managing editor Aleks Vickovich is joined by InfoTrack CEO John Ahern, LEAP CEO Brendan Smart, Speirs Ryan partner James Ryan and Mitry Lawyers co-founder and partner Richard Mitry.
Together the group discuss what RegTech means for law firms moving forward, and share some insightful findings from the recent Regulatory Technology Snap Poll Survey, conducted in partnership with InfoTrack and LEAP, to determine the attitudes, perceptions and preferences on all things RegTech.
Pictured above: LEAP CEO Brendan Smart and InfoTrack CEO John Ahern.
In the videos below, each participant shares their key takeaways from the podcast, including what results from the report surprised them the most.
 Plus, in case you missed them, check out these recent episodes of The Lawyers Weekly Show:

• Outing cheats and blemished baggy greens
• Michael Kirby, LGBTQI rights and the profession
• Tapping into how technology is transforming our laws
• How mentoring makes you a better lawyer