Why lawyers, unlike Folau, have freedom with social media use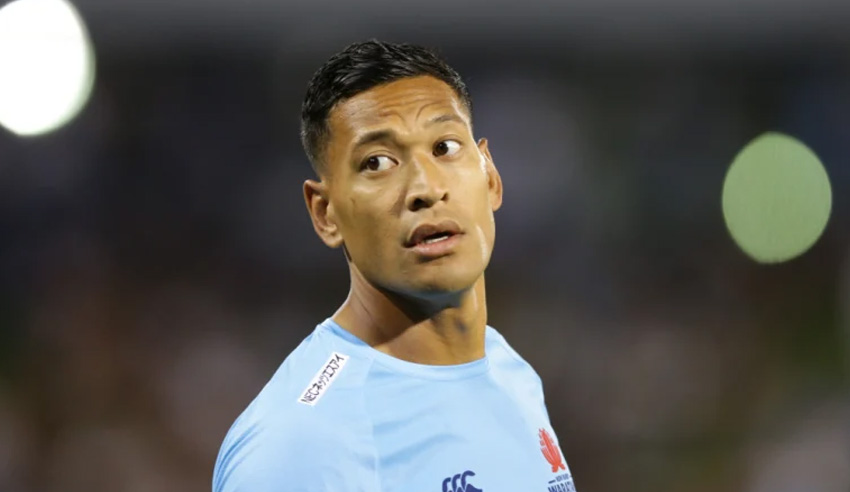 The broader impact of Israel Folau's sacking by Rugby Australia is overstated, as private individuals such as lawyers do not, in most cases, draw a connection between their personal views and their employment.
Speaking last week on The Lawyers Weekly Show, Swaab partner Michael Byrnes said what happened with Folau will not happen for almost all lawyers, as – unlike the embattled rugby player – most practitioners are not household names who owe reputational obligations to their employer.
"The idea that what is happening with Israel Folau will automatically happen to the rank and file garden variety employee, including the vast majority of lawyers, to my mind doesn't hold true," he said.
"One thing that lawyers can do that Israel Folau can't, at least in relation to his public verified Instagram account, is to put some distance between themselves and their employer or the law firm that they work for. And this holds true of all employees who aren't in the public eye or public figures where this connection or separation can't be made."
There is the possibility of a normal lawyer posting or tweeting something in a private capacity "where they're on an account that makes no reference to their employer, no reference to the fact that they're a lawyer, creates that separation so that if there is something that is contentious".
By doing so, if and when there is indeed something contentious posted, both the lawyer and their employer can say it was done in a private capacity, Mr Byrnes explained, and disavow the content where necessary.
This is not to say, he added, that such an attitude "will always be the answer or always be a complete response to an allegation that they've engaged in posting or tweeting that's inappropriate and reflects poorly on the employer".
But, nevertheless, it will go a long way, he surmised.
When asked at what point a lawyer might become a public figure upon whom a spotlight is shone, Mr Byrnes said the threshold is likely to be where one is expected – as part of their employment, or even the inherent requirements of their job – to represent a particular employer.
In order to get around this, he said, "some lawyers I know have two social media accounts on Twitter. They've got a professional account where they identify themselves as being a lawyer, or partner of Firm X, and then they've got a private account where they may well use their name, or they might even use a pseudonym. They don't make any reference at all to the law firm for which they work. They don't make any reference to the fact they're a lawyer."
And, in instances whereby a lawyer posts or tweets in a private capacity but a reader is able to deduce that the account belongs to a lawyer working for a particular employer, it will still be open to that lawyer and his or her employer to say that such posts or tweets occurred in a private capacity.
The only way that reader could have made such a connection, Mr Byrnes said, would be if additional steps were taken to align the stars.
"It's not as if the profile referred to me as being an employee of this particular organisation. I think it's still leaves that argument open that the employer wasn't mentioned, and there isn't that connection or nexus to the employer to lead the employer either have a right or an obligation to act upon it," he said.
Now, it may will be, of course, that the content is so egregious, so offensive that that it can't be defended. But if it's just something that someone takes objection to or is offended by at a fairly low level, then that argument, I think will have some currency."
It's the same analysis for any out of hours conduct, he continued.
"If I have a dispute with my neighbor and that neighbor then rings Swaab, [my employer], and says, 'Well, Michael plays his music late at night', or, 'Michael does X, Y or Z', the firm would likely say, 'Well, that's unfortunate, but it's really got nothing to do with us. It's between you and Michael'.
"That same principle applies to social media posting or tweeting where you haven't, as a general proposition, made that connection between what you're tweeting and posting and your employer by referring to that employer in your account profile description or the like," he concluded.
To listen to Jerome's full conversation with Michael Byrnes, click below.
This email address is being protected from spambots. You need JavaScript enabled to view it.