Bystander provisions needed because 'requiring victims to report hasn't worked'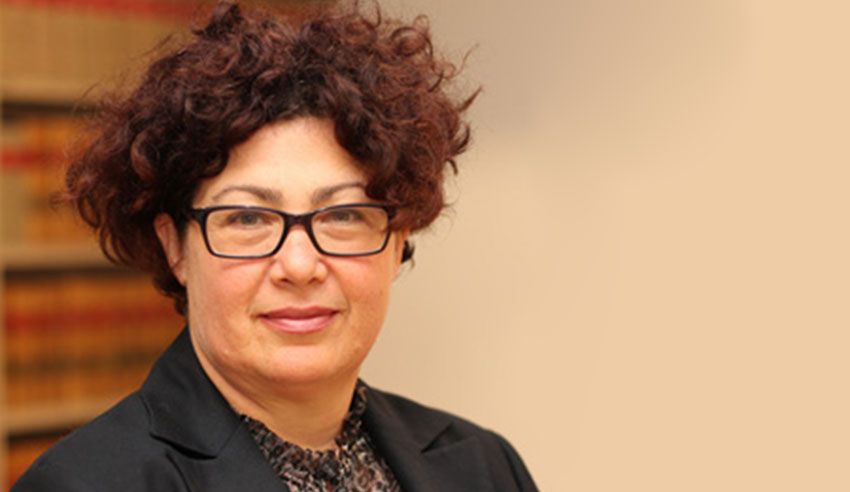 The legal profession needs bystander provisions to combat sexual harassment, bullying and other misconduct if we are to substantively change the culture, argues one barrister.
Speaking recently on The Lawyers Weekly Show, barrister and Women Lawyers Association NSW president Larissa Andelman said that, while Australia has had anti-discrimination laws "for quite some time, the number of complaints and the incidents of sexual harassment hasn't reduced".
"I think we can say that this model of requiring victims of sexual harassment to report just hasn't worked. It's not working, and I think despite everyone's best intentions, I think we can say, well, look, we need to look at another way of doing things," she mused.
"And that's where I think bystander provisions are important, because they take away the responsibility from the victim and they play them on all of us as workplace participants, as the term is referred in the act to not walk by standards that we consider to be unfair, wrong, unlawful or unsafe."
A bystander, Ms Andelman explained, is "someone who witnesses themselves, or they hear about an incident that they believe to be sexual harassment. Usually it refers to someone who works together with as an employee, or as a client, or perhaps in the legal profession a solicitor and a barrister relationship".
Given the low rates of reporting of sexual harassment and other forms of misconduct, she said it will be important — if bystander provisions are to be introduced in workplaces — to understand that, evidently, people will not be active in reporting (either about themselves or others) "unless there are certain provisions in place".
"[It is] really important that people understand that they do have some kind of role, and that when they do act, they will be supported. And then secondly, further to the question you asked before, they need to understand what it is that they have to do, and what the conduct is that they consider to be wrong. What is sexual harassment?" Ms Andelman said.
"So, there has to be not only a policy in place, but also education, training. And I don't just mean someone standing at the front of the room and telling people what they need to do, but it needs to be behavioural training where people interact and engage about their own ethics and understandings and beliefs."
It will also be crucial, she continued, to acknowledge the unique, idiosyncratic environment of the legal profession in any discussion of how to ensure reporting of misconduct: "We're extremely hierarchical, we all have very clear ideas about where we fit in and what the way ahead is, and where we stand in the pecking order.
"We're also a profession that is very dominated by men at the higher level and dominated by women at the lower level. So, the profession is split still, with partnerships still at about 20 per cent, and women at the bar just over 20 per cent."
Law firms and legal organisations rely on mentorship and sponsorship "to get ahead", and as such, "personal relationships and networking are critical in our profession", she noted.
"All those factors play into this idea that we don't want to be seen as someone who is not part of the team, someone who doesn't fit in, someone who's going to cause trouble. And so, we do have this very strong culture of non-reporting, where we feel like we just have to go along with that, because that's what we see senior leaders in our profession doing. And that's why it's so critical for this responsibility to rest with leaders."
Ms Andelman concluded: "Those in senior positions, those that have managerial responsibilities, because ultimately bullying and sexual harassment, it's about power. And we know that those who are least powerful in the profession are the ones that are being bullied and sexually harassed, they don't have the voice to speak up."
Last year, Lawyers Weekly reported that eliminating poor behaviour in the workplace is everybody's responsibility, and the onus cannot simply fall to the victim of said behaviour. 
This email address is being protected from spambots. You need JavaScript enabled to view it.
To listen to Jerome's full conversation with Larissa Andelman, click below: