Discrimination against partners and how they can respond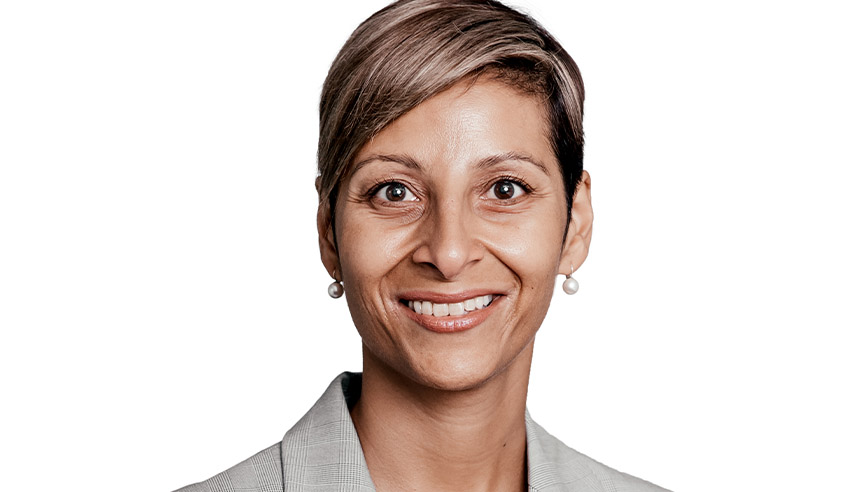 Partners in law firms may face discrimination in many forms, but they may not always know how best to take action in such circumstances, according to one legal consultant.
Speaking recently on The Lawyers Weekly Show, Shine Lawyers legal consultant Samantha Mangwana (pictured) said – when asked about the circumstances in which a partner might be asked to leave the firm and how that might lead to an allegation of discrimination – if it was by reason of "protected attributes", such as sex, maternity, disability, age or race, it will give rise to a discrimination claim.
When will discrimination claims arise
"There can also be indirect discrimination where it looks like you're on a level playing field but actually those rules apply in a differential fashion to people who have different protected attributes. A classic example there might be on return from maternity leave where often it's the mother who's the primary caregiver and needs to adopt some flexibility in her approach compared to prior to maternity leave," she explained.
"Rules that fit everyone, generally, might operate to her disadvantage in that situation and be indirectly discriminatory."
While certain workplace rights or policies may not apply to partners, by virtue of their position within the firm, discrimination laws do "and that's not always very well understood either by the firm or by the partner," Ms Mangwana advised.
Lawyers – especially partners – are experts in their field, she mused, but that doesn't mean those partners will know every piece of law on any given subject.
"Equally, they might not understand that the situation they're in fits a discrimination claim, but it's important because unlike other areas of partnership dispute which can be made subject to arbitration and therefore be resolved behind closed doors out of the public eye, your rights under the discrimination legislation can't be," she said.
"That means that partners have the ability to proceed with those actions. Interestingly, with discrimination legislation, there is the ability to seek an injunction before the court pending the resolution of the claim. That could be to seek a court order effectively to stop that partner being expelled from the partnership, which is very, very powerful and particularly powerful because it brings these issues into the public domain."
In addressing perceived discrimination against partners, Ms Mangwana said that both lawyers and their law firms are "very reputationally sensitive".
"The impact of threatened litigation or forthcoming proceedings to hear an injunction about the conduct that the partner believes he or she has been experiencing as discrimination is certainly a situation that not many law firms would have faced," she said.
How to respond
On the question of steps or strategies that partners can employ if and when faced with discrimination from their fellow partners, she said that seeking an injunction was a "high-stakes option", as it would mean giving up one's privacy.
"Your reputation is going to be affected, your name will be out there. If, for example, it was done as a tactic to achieve a settlement, it can in some cases be a question of who blinks first. It's always a possibility that the firm are going to call your bluff. Then if you didn't want it to be in court and in the public eye, too bad, really," she reflected.
"I wouldn't suggest ever doing it lightly and it's a nerve-racking thing. Where you have a pretty solid complaint, then it's a very powerful tool. You can only go for an injunction once your complaint has actually been filed. That will be the necessary first step and certainly going to take advice beforehand.
"What the court would need to look at is whether there's an arguable discrimination claim there at all. Then really what's called the balance of convenience, if it's the right thing to do in the circumstances. That means they'll consider whether financial compensation could be a suitable alternative remedy."
In such circumstances, both a firm and the partner in question would want to look at whether an "ongoing relationship can realistically be continued and really how desirable it is that that takes place" in the period before trial, Ms Mangwana continued.
"They'll also look at things like the likely effect on the business and the operations of the firm. Really, this is a 'no turning back' step and it is high-stakes, not just because of the reputational impact but also because of the enormous cost consequences that are going to go with it. It's one where, certainly you are an incredibly powerful position if you succeed, having a court order protecting you from expulsion or perhaps other detrimental steps that the firm could take pending an eventual hearing," she said.
Circumstances will of course vary, she added, given that very workplace and their cultures are different.
"It can be the case that partnership disputes get very personal and it is a little bit funny when you look at sometimes very large law firms with huge revenues that actually the decision making is done not so much with a corporate mentality, but much more decisions between partners with rivalries that can arise and in a much more personal way," Ms Mangwana said.
And when asked why a partner would even want to remain with a firm that allegedly discriminates against them, she responded: "When it comes to partners it can be even more personal [than for others] because [partnership is] a different beast."
"If they are equity partners, they are co-owners of the business. They're the leaders of the business, they are guiding others. That investment in the firm is an intensely emotional investment as well. Think of almost every waking hour spent working for something and then experiencing discrimination," she posited.
In the same podcast episode, Ms Mangwana said the terms of a firm's partnership deed will ultimately determine whether or not it is possible to expel a partner for financial underperformance.
To listen to Jerome's full conversation with Samantha Mangwana, click below: