Allen & Overy responds to reports of harassment and discrimination claim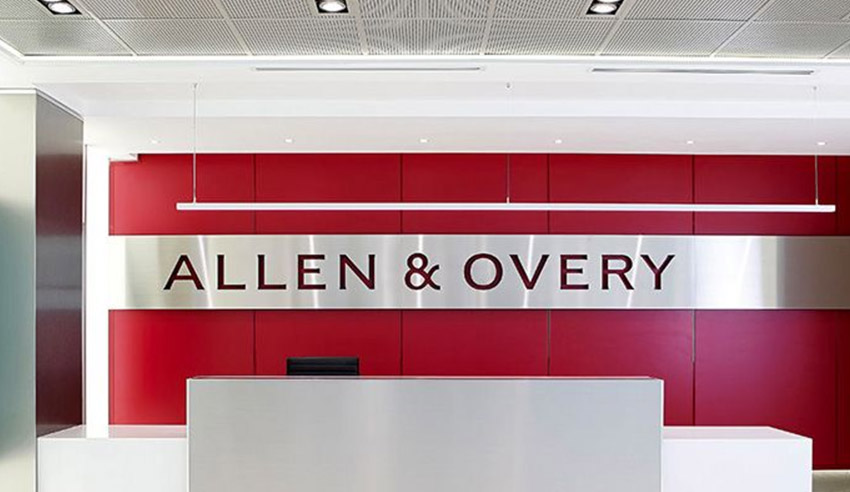 Global firm A&O has issued a response to reports that a former employee made a complaint to the Luxembourg Bar Association, claiming she was discriminated against in the workplace.
Last week, UK-based legal media reported that an unnamed associate, who was supposedly dismissed from her role in the middle of last year, alleging that a senior lawyer have removed her from work assignments in order to "isolate and silence" her, which resulted in an internal investigation.
According to the reports, the associate was not satisfied with the investigation's findings, and instructed a Paris-based lawyer to file a claim with the Luxembourg Bar Association.
In a statement provided to Lawyers Weekly, a spokesperson for A&O said: "After certain complaints were made in a letter to the firm last year, a detailed and independent investigation was conducted by a senior member of the HR team within the A&O network.
"We were unable to substantiate the allegations and found no evidence of the alleged discrimination or harassment. We have taken these complaints extremely seriously, as we would any concerns of this nature."
This matter follows recent news that a DLA Piper partner had alleged, in an open letter and regulatory filing, that a co-managing partner of the firm has sexually assault her on multiple occasions.
The partner who wrote the open letter, Silicon Valley-based Vanina Guerrero, asked the firm's co-chairs to be voluntarily released from mandatory arbitration, as "no female working at DLA Piper, whether she works as an administrative assistant, paralegal, departmental staff employee, associate lawyer, contract lawyer, of counsel lawyer, contract partner or equity partner should be forced to litigate claims involving sexual assault and battery or sexual harassment by male lawyers in secret."