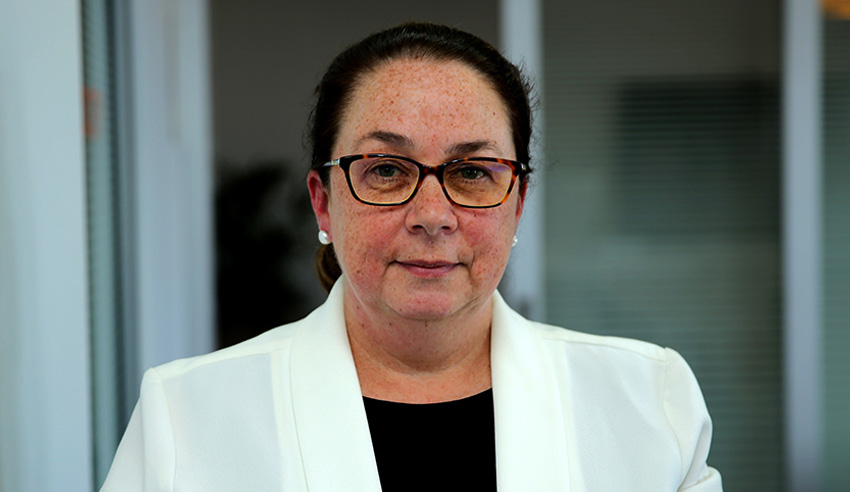 All briefing entities – BigLaw, in-house and government departments – need to consider how they decide to brief barristers, and with whom they will engage, if equitable briefing for men and women is to be achieved.
Responses to the latest findings
Last week, Lawyers Weekly reported that the second Equitable Briefing Policy Annual Report from the Law Council of Australia had found that female barristers still lag behind their male colleagues in the receipt and value of briefs.
The findings were that of the 23,170 briefs reported, female barristers received only 5,739 (25 per cent) of said briefs. More troublingly, women received $85,285,520 in fees reported by briefing entities, or 17 per cent, compared to men who received 83 per cent.
"In other words, as a group, male barristers received approximately three times as many briefs and five times the value in brief fees as their female counterparts from equitable briefing entities," the Law Council wrote.
The response from bar associations across Australia were that "more work needs to be done" to achieve parity, while Australian Women Lawyers called the results "extremely disappointing" in light of findings that the value of briefs offered to women has fallen, further contributing to the legal profession's "already dismal gender pay gap".
In response to the findings of the report, Kate Eastman SC – who chairs LCA's Equal Opportunity Committee – said while there is obvious room for improvement, the report set a foundation for the profession to continue to build upon.
"Change doesn't happen by accident. We need to embrace diversity and provide real opportunities for female law students and practitioners at the bar. The legal profession has the opportunity to lead by example in ensuring equal opportunity in our workplaces and developing effective strategies to eliminate the gender pay gap," she said.
What can briefing entities do?
When asked how best law firms and legal teams can help achieve gender equality with barrister briefings, Ms Eastman said – while speaking on The Lawyers Weekly Show – that the first thing would be to reflect on how briefing decisions are made.
"For the law firms, sometimes the firms make their recommendations to the clients and in other cases the clients will come with a fairly clear view about who they wish to brief. So, if the solicitors are in a position of making recommendations to the client about who they might brief for the matter, then one would hope that the solicitors would turn their mind to the nature of the matter, the types of issues and the skills that you need from counsel," she said.
"Those might be written skills, how good are they in writing submissions or advice, or they might be skills in evidence preparation, or they might be skills in preparing a witness or they might be cross-examination skills."
"And, then, where do you find barristers? Because often we're told with equitable briefing, 'Well, we'd love to brief women, but we can't find any'. Finding barristers is not too hard," she continued.
"We tend to sort of be congregated in one place in Phillips Street or down near the Downing Centre, there's chambers there or out at Paramatta. Then, either look at the CVs and the material on the relevant websites of the bar association or chambers, but ask around because most briefing decisions will be made based on barristers that you know and those barristers may well be able to make a recommendation." Word of mouth is quite important, Ms Eastman highlighted.
"Develop a list, have a list in advance, think about who might be new and if you've got trusted barristers, particularly senior counsel and you trust the senior counsel's judgment, ask senior counsel for some recommendations and specifically say we just don't want the same people, give us some new people," she said.
"It forces you in a sense to look beyond just what's convenient and easy."
Why equitable briefing is so important
Ms Eastman mused that it is crucial for more legal entities who brief barristers to sign up for the Law Council's Equitable Briefing Policy, as it would help capture an even more accurate picture of what briefing practices are like across the profession, thereby aiding the push for parity.
"It's just really a matter of changing the mindset and culture about how you identify the best barrister for the job. That, for me, is what the equitable briefing policy is about," she posited.
"It's really a benefit to absolutely everyone because it's saying [you must consider] who you brief rather than just the usual suspects, but think about who might be the best person for the job and open your mind to a range of barristers with a variety of skills.
"And if we do that, then we have a strong, independent referral bar. We promote the excellence of the bar and that's a benefit to absolutely everyone, both men and women."
To listen to Jerome's full conversation with Kate Eastman SC, click below: