Why do firms continue to treat applicants like dirt?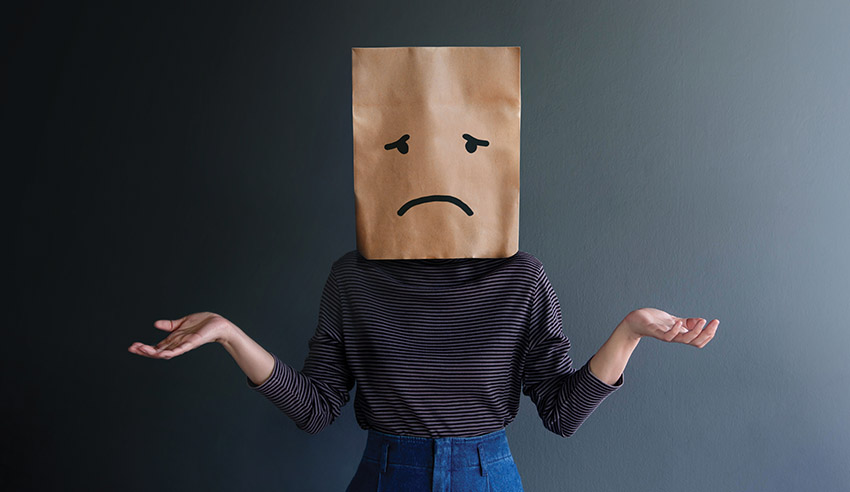 Recently, Lawyers Weekly put a call out for anecdotes from lawyers who, as students or graduates, had faced negative experiences when applying for jobs at law firms. A flood of horror stories came in.
I was never going to be a good practising lawyer, for the simple reason that I didn't enjoy it. I neglected to renew my practising certificate in 2014, and haven't looked back since, as I've been able to undertake work in the following years that has been – professionally, intellectually and emotionally – infinitely more enjoyable. And since I now enjoy my work, I'm good at it.
I have residual resentment toward the profession that I blame for my mental breakdown, exacerbated by a handful of hurtful conversations pertaining to the said breakdown. But what I find to be more infuriating than any negative experience of my own is that those coming through the ranks are still being treated with disdain and abuse by certain pockets of the legal community.
Rates and effects of bullying, sexual harassment and other forms of workplace misconduct are well-documented, including by this publication. But, for many, being on the receiving end of such misconduct starts even before you've signed on the dotted line.
Ever since my days in law school a decade ago, I have heard horror stories from friends, classmates and colleagues about mistreatment by interviewers for roles ranging from summer clerkships to graduate positions.
Here is just a sample of some of the stories we received. To be clear, we're only talking about pockets of the profession here. All firms have a bad apple or two, and those persons shouldn't necessarily condemn an entire institution. But, simultaneously, it's hard for aspiring lawyers to not form a poor impression based on their first interactions with those firms if they are met with degradation, ridicule or outright indifference.
Lawyer One
Lawyer One told of a first round summer clerkship interview at a BigLaw firm in which the senior associate across the table "essentially mocked" her involvement in animal protection initiatives.
"He was extremely sarcastic and patronising. He noticed from my CV that I'd interned with PETA and said, 'No throwing red paint at people I hope', with a little chuckle," she recounted.
"The interview became quite awkward as the fairly timid partner tried to discuss my other experiences with me, and the obnoxious SA kept returning to my animal-related activities. To use a thematically relevant metaphor, he was like a dog with a bone!"
She left the interview not expecting to progress, as she had been made me feel like she wasn't good enough for the firm, and that her "interests were too trivial", she said.
However, after a "fantastic second round interview", she ended up accepting an offer to work at the firm. This, she mused, was as "big mistake" that affected her early years of practice.
"I spent a year on the same floor as this senior associate, and I felt embarrassed every time I saw him. I don't know why I chose [this firm] after that experience. Perhaps it was because I'd been made to feel so awful in the interview that when I received the offer, I felt like I'd passed the most rigorous test, and that I'd been accepted by the firm that was in so much demand it could treat me like I was less than human," she reflected.
"I don't know what my 22-year-old self was thinking, but that decision led me to a pretty dark place as a junior lawyer."
The senior associate in question was "a bit of a rogue operator", Lawyer One generously opined.
"But to my knowledge, he is still involved in recruitment though, which bothers me," she said.
Lawyer Two
Lawyer Two, who now practices in London, said that when she was knocked back for a clerkship at a BigLaw firm and asked for feedback as to why she wasn't offered a job, she received the following response: "Other candidates were just more interesting than you".
It rocked her self-confidence, she said, "because I thought it was very personal feedback about me as a person rather than as a potential lawyer".
When asked if she would recommend up-and-comers avoid applying to this firm, she said: "I'd definitely advise to find a firm where you are the right cultural fit with the people".
Lawyer Three
Lawyer Three had "an absolute shocker" of an experience at a BigLaw interview, which began even before she got in the room. She asked for the interview time to be rescheduled, as she was due to deliver a eulogy at an interstate funeral. That request was declined, she said.
"I managed to make it to the interview as [scheduled], with a partner who diligently researched. Let's call him Robert. He opened with 'So, what do you think you know about what I do?' I started to go on about some kind of transactional law that I knew Robert to practice when he rudely interrupted me and said, 'You know nothing'," she said.
"It went so far south I think I cried more after the interview than at the funeral."
The lesson for Lawyer Three, with the benefit of hindsight, "was that just as one interview is not representative of you, one partner is not representative of a firm".
"I met plenty of great people from that firm in later years, so it's important not to let one bad egg cast the dye forever," she said.
Lawyer Four
For Lawyer Four, the negative experience came with the realisation of just how conditional her job offer from a boutique firm was.
"I met this [principal] through a mutual friend and we were socialising one night.  I told this person that I had recently arrived from England and was struggling to locate work as a solicitor. A few days later, I received a call asking if I wanted to attend for an interview," she outlined.
"I attended and was told during the interview that I was exactly what he was looking for and I would have a job offer that day. The interview focused on my personal life and not my previous experience as a solicitor in the UK and experience I had in Australia. I was quite uncomfortable during this interview.  However, I was desperate to get a job in Australia.
"Later that day, I received an offer of employment.  Shortly after, I received an SMS asking me if I would like to go for a drink.  I politely declined. The next day, I received a call from his PA and was informed that the job offer had been withdrawn."
She has been able to work with "great male bosses" in the past but having lived through a "domestically violent relationship", such an interaction brought back bad memories for her.
"The thought that I wasn't good enough, fear of maybe having to leave Australia if I could not find a job.  However, it also made me more determined to succeed and show him that I was better than he was making me feel," Lawyer Four posited.
"This law firm is no longer in existence, but this type of employer is."
Lawyer Five
Finally, Lawyer Five spoke of applying for a graduate rotation role with a mid-tier firm. Following her interview, she was advised she would be called in two weeks. A fortnight later, she was advised there were no available roles but that her name would be put forward for the graduate program and that she would have an interview with the partners when that came up.
"Again, [the hiring manager] told me that she would be in touch with me after two weeks. She also told me not to call her, but she would call me," she said.
"Two weeks had passed by and I did not hear back from [her]. Four weeks later, I left several messages and emailed her several times. I also spoke to different staff who took my messages, but I never received a call back from [her].
"I decided to give it sometime and I tried again in August, four months later. This time [she] picked up the phone. I told her that I had seen several advertisements for a graduate position and whether I was going to be put forward for those as told by her at the interview by her. [She] advised me that the partners said they would rather have people onboard with honours degrees and lots of distinctions and credits. That my GPA was a pass."
This experience was also not unique to Lawyer Five, who advised us she had faced similar feedback from another mid-tier firm.
Such a process has been humiliating, she said.
"I went through law school with some challenges. My husband was diagnosed with severe Crohn's disease and had 33 [centimetres] of his small bowel removed. But regardless of these challenges I kept working, volunteering as a paralegal and managed to finish my law degree and PLT within three years," she surmised.
"I feel the way that I've been treated as a law graduate is arbitrary and I'm humiliated. I am trying not to be discouraged but am not half as confident purely because of this bad behaviour from such employers."
Conclusion
What angers me most about stories like these is just how utterly unsurprising they are.
Nothing in these five accounts – selected from a bevy of anecdotes received – seem out of place in law firms of any size across Australia. Whether it's being belittled, intimidated or strung along because a firm is too lazy to respond to you, it's clear that all law firms have a long way to go when it comes to properly managing applicants.
There is, perhaps, no better demonstration of this need than thinking back a few years to when one BigLaw firm sent an automated rejection letter to all applicants from the previous year's cohort. That firm knows who it is.
It is all well and good for law firms across the spectrum to move to improve its workplace environment and practices, particular on issues such as wellness and misconduct. Such moves are to be applauded.
But greater effort is also required in the application process. When I hear stories from emerging practitioners that mirror the tales of yesteryear, it leads me to believe that this is a serious blind spot that, if not addressed, will ensure that portions of the next generation are left with unflappable opinions about the lack of professionalism in certain firms – just as previous generations retain their grudges against firms that saw them as little more than dirt under their shoes.
In the near future, Lawyers Weekly will be publishing stories detailing widespread mistreatment of law students and young lawyers at the hands of more senior legal professionals. This feature is a mere shot across the bow.
Any firm who thinks we're afraid to name and shame, just because we haven't done so in this particular piece, can disassociate itself from that theory. We're keeping our powder dry.