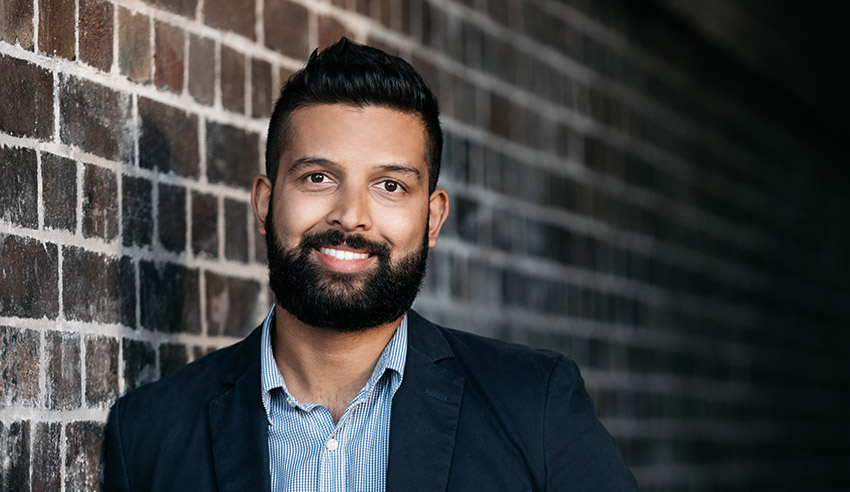 The prospect of indefinite remote working may be daunting for lawyers accustomed to life in an office, but – with the right parameters in place – you can thrive at home, writes Jerome Doraisamy.
Before I came to Lawyers Weekly just over two years ago, I'd had a legal career unlike most. Having worked in both the public and private sectors, in academia and then as a freelance consultant, one could say my trajectory has been a roller-coaster at best and haphazard at worst.
Almost half of my post-admission life was spent working from home prior to my current gig. Such remote work had its perks – freedom, flexibility and autonomy over my schedule and creative direction, as well as unmitigated control over my sleeping patterns. It was not without its downsides, however: social isolation hits hard on occasion, particularly if one lives alone and/or is single (as I was).
Very quickly, it became apparent to me that I had to figure out what worked and didn't work for me whilst working from home. Such evaluation of my circumstances was fundamental not just to ensure I could be as productive and successful in my work as possible, but also to maintain optimal levels of health and happiness.
I truly empathise with lawyers across the country who are currently staring down the barrel of remote working for an indefinite period of time in the wake of the coronavirus pandemic. These are unprecedented times, and whilst many of us are on board with the obligation to do our professional and civic duty, working from home is not as idyllic as it may seem to some, and it certainly isn't as convenient in a lot of instances.
My years working from home as an author and consultant taught me some valuable lessons, which – if implemented – can help lawyers retain some semblance of normality in these truly abnormal times.
1. Put on real clothes to do your work
This might seem stupid, but the act of putting on what I'll term "real clothes" helps add a sense of purpose to your working day. You don't need to dress yourself in a full suit and tie or pencil skirt and blouse, but by choosing to don items such as jeans and a button-down shirt (or at least a t-shirt), you subconsciously add a layer of meaning to your nine-to-five.
Moreover, it is much more difficult to feel "on" if one is wearing gym gear or pyjamas. These items form our "downtime" attire, and during this period, creating proper separation between the personal and the professional is paramount.
2. Create physical and emotional separation
Ensuring that we have work-life balance is fundamental at the best of times, but in the midst of a pandemic in which our physical environment is constrained by lockdown and self-isolation, putting in place parameters via which there is clear delineation between the hats we wear is of utmost importance.
As noted above, we have to create separate spaces for work time and personal time. I always found it incredibly difficult to eat my dinner at the same table I'd been working at all day, as it felt like I was still "on" and, even worse, like I wasn't able to switch off.
Not every lawyer will have the luxury of a home office and will be forced to work at the dining table. If this is the case, eat your meals in a different direction to the angle you were on for your working day. Change up the table decorations, dim the lighting, do whatever you need to create a varied environment so that you can turn your brain off even if just for a short period.
3. Establish clear times for work, breaks and sign-off
Just as it's important to leave the office at a reasonable time so that you can unwind and relax, it will be necessary for lawyers to make sure that once they log off, they stay logged off. During this period, it will of course be harder to distinguish what is "on" or "off" time, given that we can't get outside for a lunch break or coffee run or have after-work activities as we are used to – which means clear boundaries must be implemented.
If you are used to taking your lunch break between 1pm and 2pm, stick to those times and don't check your emails or laptop during that time. If you're used to getting out for a coffee during a particular window, get up and about around the house in lieu of being able to step outside the office to the local vendor. And, when your working day is finished, make sure the laptop is off and you're able to settle in for a night of Netflix or whatever else you've got planned.
Clear communication with your colleagues will be necessary so that expectations can be managed. But, for your own sake, don't let work obligations creep into your downtime any more than this pandemic is forcing it to.
4. Make time for social interaction
Loneliness was often a feature of my work from home days. The obvious solution to this was to catch up with as many people as I could for coffee dates during the day as I could.
This, of course, will not be possible while Australians are self-isolating – at least not in person.
If you've got colleagues with whom you'd go out for coffee or lunch on a regular basis, why not use Zoom at designated times of day so you can keep up this habit? Check in on how everyone is faring with remote work and compare notes. If your weekly book club can no longer meet in the flesh, why not shift your book club online to Skype? Or, if you're on the hunt for love, why not have a date via FaceTime? At least if the date goes badly, you can hang up quickly rather than do an awkward face-to-face goodbye.
Being confined to your home will be frustrating and stifling at times. But, thankfully, technology provides boundless opportunities for you to converse with the outside world – something that I found to be invaluable when I felt particularly cut off from the outside world.
5. Get tech out of the bedroom
With little else to do in our downtime but read books, listen to podcasts, do home workouts, watch Netflix or play with our phones, it is crucial to not fall into the habit of engaging with our tech devices for longer than we need to. Part of this means keeping those devices out of the bedroom.
During my work from home days, this was important because it meant that the bedroom was my sanctuary in which I knew I could relax and not worry about the newsfeeds of social media. There are only so many places in your house or apartment that you'll be able to completely detach – make sure it's your bedroom. I always found that if I was able to effectively disconnect – literally and metaphorically – from my tech devices overnight, I'd be much better placed to get up and be efficient the following day. Lawyers should employ the same attitude so as to keep up their productivity despite a change in physical environment.   
One rule I learned (from my mother, of all people) is that the bedroom is for sleep and sex only. In a tech-dominated world, such a rule is handy on your average day, but should be especially pertinent during these trying times.