Navigating current home ownership and business concerns as a lawyer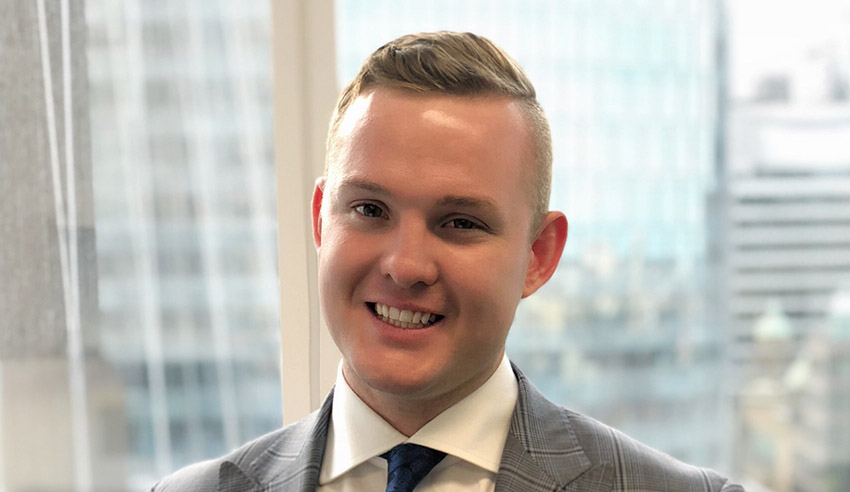 The ongoing COVID-19 pandemic will likely add a layer of anxiety to lawyers who are existing or prospective home owners and business owners, but new measures can be viewed positively by the profession.
In the wake of the coronavirus pandemic, the Reserve Bank of Australia (RBA) and Australian Prudential Regulation Authority (APRA) have – in an attempt to limit the economic damage caused to individuals and businesses – come up with a handful of measures for home owners.
Consolidated measures
For new credit applications, the consolidated measures include: digital verification of identity, a guarantee on 50 per cent of loan balances for new loans to SMEs up to $40 billion, a $90 billion funding facility to banks and lenders at 0.25 per cent for new SME loans, and a cutting of the cash rate to 0.25 per cent.
For existing customers, mortgage repayments may be deferred by up to six months, principal and interest repayments may be suspended for up to six months for commercial loans, temporary increases in overdraft facilities with reduced interest will be more readily available, and interest rates are being reduced on home and business loans.
New home loans
Interest rate cuts to 0.25 per cent will have an "immediate positive impact" on one's borrowing capacity, according to a statement from Legal Home Loans (LHL).
"Banks have responded to social distancing measures by allowing for digital verification of identity in place of traditional in-person verification, meaning new applications can be processed from the safety of your home," it said.
"Property valuations are yet to be impacted, and banks have not rescinded any offers. This thereby means new mortgage applications are being accepted as normal."
Existing home owners
With regards to those who are already home owners, LHL continued, "all four major banks in addition to non-major lenders have outlined that they will be providing relief to households with mortgage repayment deferment and interest rate reductions".
"For those secure in maintaining their mortgage, refinancing now to take advantage of the lowered interest rate can result in savings," it said.
Practice owners, barristers and sole traders
Elsewhere, for those who are not employees themselves, "repayment holidays of up to six months will help provide a security net if needed during this crisis, with no reflection on credit history", LHL said.
"Some lenders, such as Commonwealth Bank, will auto-enrol some of their small business customers into loan deferral arrangements for up to six months as of [1 April]. Other lenders will require application for such arrangements," it outlined.
How to view the consolidated measures
In conversation with Lawyers Weekly, LHL director Andrew Johnson (pictured) said that legal professionals across the board should be positive about the consolidated measures pertaining to home ownership and business arrangements.
"The consolidated measures have been implemented to protect businesses and individuals through this crisis. The government has partnered with the banks to provide relief by deferring repayments on existing debts and where necessary providing access to business credit in a more efficient manner," he explained.
"This is all in aid of keeping the economy operating in as [normal fashion] as possible. Legal professionals should view the consolidated measures as a toolkit to help them manage both their personal cash flow and where applicable the solvency of their businesses."
All legal professionals will be impacted by the new measures, Mr Johnson continued, but singled out sole practitioners, barristers and firm owners as having "more decision-making tools at their disposal versus employees" following these changes.
"They have access to business credit that is readily available and at a lower cost than before. Despite this, seeking new credit that is personally guaranteed may not feel ideal as it puts those sole practitioners, barristers and firm owners in further debt," he said.
"Firm owners with employees will receive PAYG credits through the ATO which provides another level of security to their business – an advantage sole practitioners and barristers won't receive. BigLaw employees may feel a lack of control, as their destiny will ultimately be decided by the partners of the firm. Regardless, all lawyers will be able to seek personal cash flow relief by deferring mortgage repayments.
"It's a tough situation for all, but there is a lot of assistance available to retain business structures, giving slightly more control and choice to those that are self-employed."
Job security and home ownership
When asked how best legal professionals who are concerned about their employment status during the pandemic can juggle those anxieties with worries about home loan or business arrangements, Mr Johnson said it will be important to remember that "everyone is in the same boat", and that the banking industry intends to help people move forward.
"If you foresee a financial issue arising, it's best to get on the front foot and manage it immediately as this will allow you to focus on more important matters such as work. Do not wait until problems progress, get in contact with your bank or broker before you fall into arrears or have a cash flow shortage," he suggested.
"The banks are developing processes to deal with the mass enquiry that has resulted due to the consolidated measures and, in most cases, you can apply for repayment deferrals online. Avoid calling your bank if you can (unless you have a dedicated contact) as you will likely be on hold for a long while and information is readily available on other mediums."
Financial position moving forward
Looking ahead, the pandemic highlights just how crucial it is for legal professionals to be on top of their finances, whether they are home owners or business owners or not.
"If your finances are poorly organised, it is now more important than ever to engage a professional and put efficient structures in place," Mr Johnson advised.
"Be proactive in all areas of your finances and if you need help, ask for it. Everyone is in a similar position, so do not delay reaching out."