BigLaw makes cuts, prepares for COVID-19 impacts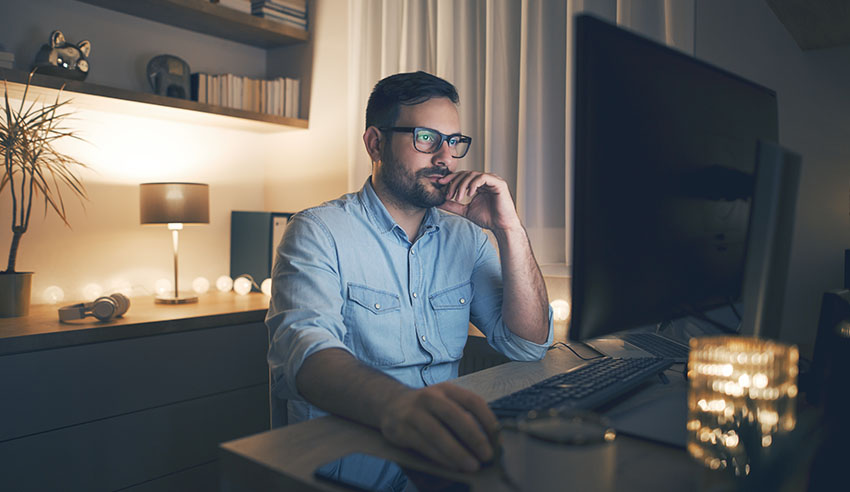 In the span of a couple of weeks, Australian BigLaw firms went from no changes to major cuts on partner draws and spending freezes amid coronavirus financial panic. As the virus continues to spread, Lawyers Weekly checks back in with the legal profession.
The financial and health impacts of the coronavirus (COVID-19) pandemic began with no or little effect on the legal profession. However, in just the last few days, several large law firms have confirmed significant cuts to draws and freezes on non-essential spending.
MinterEllison was the first to publicly announce they have made cuts to partner spending and asked staff to buy leave. Since then, Gilbert + Tobin confirmed with Lawyers Weekly that they had made similar alterations to their practice.
Lawyers Weekly reached out to the remaining BigLaw firms to look into how their practice has dealt with economic changes brought on by COVID-19. Just five were prepared to respond – each of the others either did not respond in time or had no updates to give.
As COVID-19 continues to impact on the legal profession, Lawyers Weekly will look more into the partner drawing cuts, staff salary freezes and recruitment changes.
Ashurst
A spokesperson for Ashurst said the firm was in a "strong position" to navigate the current and future market disruptions. Much like all firms, it is considering the measures the firm should be taking "if the market continues to deteriorate to ensure the continued resilience of our business, and our ability to service the needs of our clients".
The firm has made no plans to cut salaries or roles but has asked its people to consider taking leave or moving to part-time arrangements.
"The request only applies to teams or individuals who may not be as busy as normal and include those who may need this arrangement for the time being to support any childcare or family responsibilities," said the spokesperson.
"This request is for everyone in both legal and business service roles."
Baker McKenzie
Baker McKenzie national managing partner Anthony Foley said the Australian offices has not made any cuts to salaries, there have been no staff lay-offs and the firm has not looked into introducing mandatory reductions in working hours.
The firm issued a survey last week to "listen to people on how we can best support them" while they work from home. In response to findings, Mr Foley said the firm offered all staff support and increased flexibility to help with managing carer's responsibilities.
"The voluntary options include the possibility of adjusted hours, reduced hours and taking accrued carers or annual/long service leave. In addition, we are providing extra resources for those needing support in setting up their home office," Mr Foley said.
Baker McKenzie has also committed to a number of initiatives to assist with wellness. Its talent management team has also offered a number of training sessions on creating new work and family habits, navigating flexible work and at home learning, coping with stress and anxiety, providing support through uncertainty and building resilience and confidence.
Clayton Utz
For the time being, the firm has not made any steps to reduce staff working hours but will "continue to monitor this as the situation evolves".
A spokesperson for the firm said it has put a temporary freeze on hiring and has offered staff the ability to purchase up to four weeks of leave between now and the end of financial year. The latter will help its people manage their home life.
The firm is also rebalancing workflow in its teams to manage gaps and the need for more resources in busy practice areas where it makes sense.
"Our business is a resilient one and at the moment holding up well. Most importantly, we are closely monitoring the health and wellbeing of our people and communicate with them regularly with updates as the situation unfolds as well as reminding them of the support services available to them," the spokesperson told Lawyers Weekly.
Corrs Chambers Westgarth
Corrs Chambers Westgarth CEO, Gavin MacLaren, offered a short statement in response to our questions. He affirmed that the firm is "monitoring the situation closely".
"At this point, there has not been a need to introduce any measures regarding the working practices. Our remote working arrangements are proving to be very effective and the firm is currently very busy," Mr MacLaren wrote in the statement.
DLA Piper
A spokesperson for DLA Piper said the firm is not anticipating cuts to partner salaries, nor has it made any plans to do so in the near future. The firm is, however, considering all its new hires on a case-by-case basis as needed.
In terms of workload, the spokesperson said: "At this stage, we are not seeing noticeable decreases in workload in any practice area, although we expect a reduction in activity in the coming months in some of the transactional groups in particular."
MinterEllison
Just in the last week alone, MinterEllison confirmed it has reduced partner draws by half, put non-essential business projects on hold, put a freeze on hires and deferred promotion to January 2021. It has also brought in a temporary COVID-19 leave scheme, whereby it has asked employees to purchase leave.
"Our leadership team began planning and acting back in January to prepare for the event that the COVID-19 outbreak spread beyond China to Australia, and other countries our offices are located in," said a MinterEllison spokesperson.
"Regarding the potential economic and business impacts we're taking a layered approach to contingency planning and implementing measures we believe will help us stay ahead. The leadership team is modelling scenarios and reviewing these scenarios virtually daily."