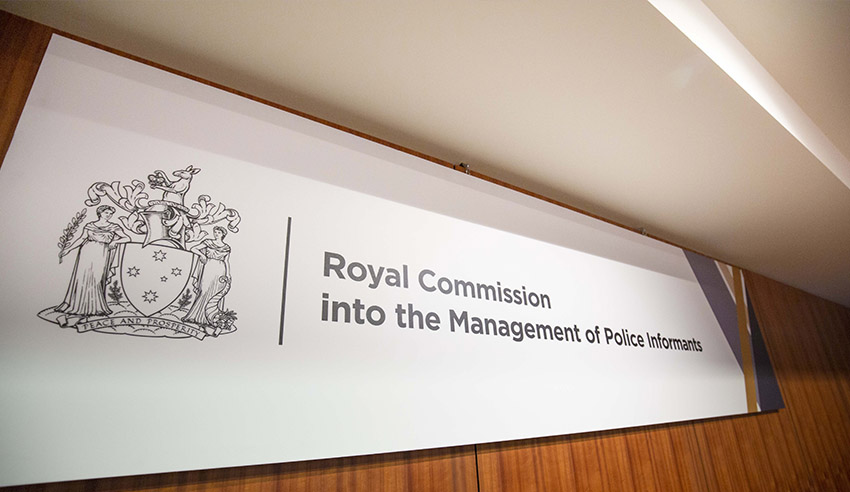 The Victorian government has extended the Lawyer X inquiry deadline and provided the commission with a further $11.5 million to complete its report and recommendations.
The Royal Commission into the Management of Police Informants (RCMPI) will now have until 30 November 2020 to hand its recommendations to the Governor of Victoria, pushing back its previous deadline from 1 July amid production delays and COVID-19 concerns.
"Given the seriousness of the matters involved, it's important the royal commission is able to fully complete its vital work to preserve the integrity of the criminal justice system," said Victorian Attorney-General Jill Hennessy in a statement.
Counsel assisting are close to finalising submissions under the terms of reference. It has also come to its attention that 1,200 people are candidates for review to determine if any of their cases may have been impacted by criminal barrister Nicola Gobbo.
The commission has received over 146,000 documents with some running to thousands of pages. The RCMPI said that even at this late stage, the commission continues to review information from Victoria Police and other agencies in response to notices to produce.
Victoria Police and other law enforcement have also delayed the report due to "thousands of public interest immunity claims to limit public disclosure of information". This proved an issue during the commission, with it requiring to sit for an additional 47 days.
In a statement, the RCMPI clarified the impacts of the coronavirus on a largely digital-run commission: "While the commission has continued to progress its work, Victoria Police's responsiveness has been impacted by their work responding to COVID-19."
Ms Gobbo's informing was the subject of the royal commission, examining the extent to which she breached her professional legal obligations to client professional privilege and confidentiality.
Such clients included Carl Williams, Tony Mokbel and Faruk Orman. The latter had been freed from behind bars late last year. Mr Mokbel is planning to appeal his sentence, based on the information that his lawyer was liaising with police to have him convicted.
Another of her clients, Paul Dale, also plans to take legal action.
The RCMPI will hold two open hearings in May. Follow along here.