Gilchrist Connell welcomes new senior talent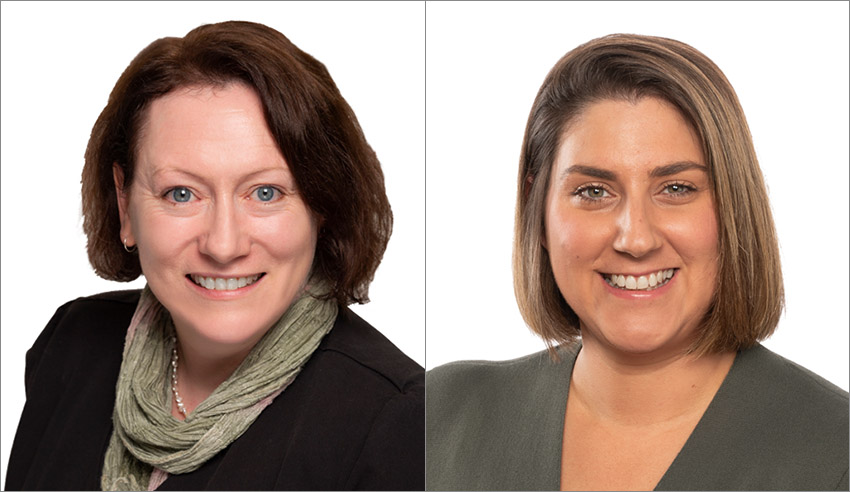 Gilchrist Connell is continuing to invest in talent at all levels to meet client demand by bringing in a new special counsel and senior associate.
"Thanks to the incredible responsiveness and flexibility of our staff – and the systems we had in place, we have so far been able to operate on a business-as-usual basis and, in fact, to build our team in response to demand, notwithstanding COVID-19," said managing principal Richard Wood.
Mr Wood welcomed Heather Osborne and Anna Bartolo to Gilchrist Connell and said they will bring additional senior specialist skills to "boost capacity in our offices on both sides of the country."
Ms Osborne, who joins from Sparke Helmore, has commenced in GC's Perth office as special counsel, with a practice focused on workers' compensation, public liability, product liability and fatal incidents.
Ms Osborne has represented insurers and insureds in workers' compensation and personal injury cases before the Magistrates, District and Supreme Courts, and at the Conciliation and Arbitration Service.
She has almost 20 years' experience in defendant personal injuries claim management and litigation and has represented insurers, self-insureds and employers.
Her recent experience has been in managing workers' compensation claims, including District Court proceedings as well as broader experience in personal injuries litigation and general insurance.
Ms Osborne had also recently been appointed state Treasurer of the Perth branch of the Australian Insurance Law Association, with her committee role also including the organisation and chairing of sessions for AILA's annual seminar programme.
Ms Bartolo, who was previously at Clyde & Co, joins the firm in Sydney as a senior associate. Her wide experience includes acting for a range of professionals, and in matters arising from the Hayne royal commission, as well as working in London on global regulatory investigations.
In relation to financial institutions, Ms Bartolo's experience includes working in London, acting for a multinational investment bank and financial services company in respect of its settlements with UK and US financial regulators such as the UK's Financial Conduct Authority and the US Department of Justice, in relation to global regulatory investigations into the setting of interbank offered benchmark rates.
The appointment comes after last month, the firm nabbed principal Dan Robinson, a highly skilled financial institutions expert from Clyde & Co.
In addition to the above senior roles, the firm has recently recruited lawyers in its Sydney, Melbourne and Adelaide offices.