Digital literacy key to client service delivery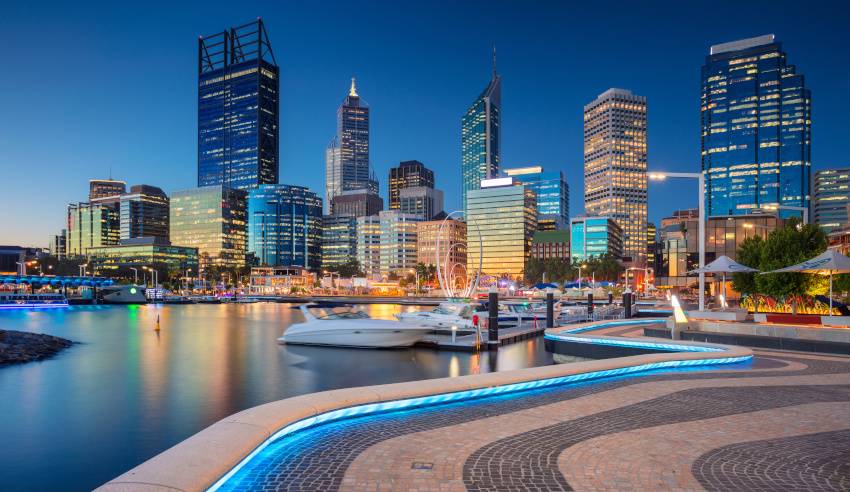 The new partner-in-charge of KWM's Perth office is on a mission to deliver efficiencies and improved client outcomes through innovative applications of legal tech.
Nigel Hunt – who on Monday was named partner-in-charge of King & Wood Mallesons' Perth office – is a big believer that, post-pandemic, continued flexibility and increased digital literacy will lead to optimal client service delivery.
"Being partner-in-charge means that, as part of my dealings across the Perth office and more broadly, I will have more opportunities to both share our experiences (good and bad) with using technology solutions in our work and, in particular, to have another line of communication to hear what else is happening on that front out there in the firm," he outlined.
"It is a particularly exciting period to be taking on the partner-in-charge role as the industry has had to try lots of new [technology-enabled] ways of doing business due to the COVID-19 disruption and that can only add to the openness and momentum around the adoption of new technology."
Speaking to Lawyers Weekly, Mr Hunt said there are both supply and demand reasons highlighting the importance of such digital literacy.
"On the demand side, clients are looking to see the innovative application of technology to deliver efficiencies and improved outcomes where there are aspects of legal work that lend themselves to doing so – that is part of the market expectation," he said.
Delivering this requires firms such as KWM to stay across what is available, Mr Hunt explained, and assess what may be able to be applied to the work being done and undertake practical testing. 
"Seeing the products that 'work' as well as the ones that sound good but just don't (either impractical to use or don't deliver a net advantage) are both equally important," he continued.
"On the supply side, there are both offensive and defensive reasons that mean we need to be there. Being able to improve our offering by integrating the right technology solutions into what we do gives us an edge over our competitors."
One of the outworkings of the post-pandemic world, Mr Hunt mused, is going to be where the balance ends up sitting between face-to-face and online interactions – especially for those in M&A, where he works.
"I have no doubt that transactional work will continue to have a fair component of online interaction – that is not 'new' as such but everyone has now had to do it, push through any initial barriers and learn to operate effectively," he said.
"There may also be [medium-term] issues around the ability to do due diligence in person. We have heard of people looking to do site tours using drones – the bottom line is that to the extent we are left with challenges to solve, solutions and new ways of doing things will pop up – the entrepreneurial market will find a way."
As a result, finding ways to adapt which deliver what the client needs (whether that be through facilitating verification of prospectuses using online tools), will be crucial, Mr Hunt surmised.
"Creating common 'hubs' that the various parties to a transaction can all easily access and use to progress transaction documents. Satisfaction of conditions precedent and the like and deliver a better and more efficient experience," he continued.
Looking ahead, lawyers in M&A and across the board can better improve both their digital literacy and that of those around them by staying interested in the area and curious about developments, talking to others in the firm about what they have seen and trialling innovative products.
"The other key thing to do is to keep the conversation going with clients to share knowledge and experiences – many of them are also looking at how technology can be used across their businesses," he added.
"The most effective way is to deploy new technology – using it in 'real life' work is the best test. Depending on what other use has been made of the product this may mean some [dual tracking] in case there is a need to step away from using the technology."