Top-tier team loses senior solicitors to boutique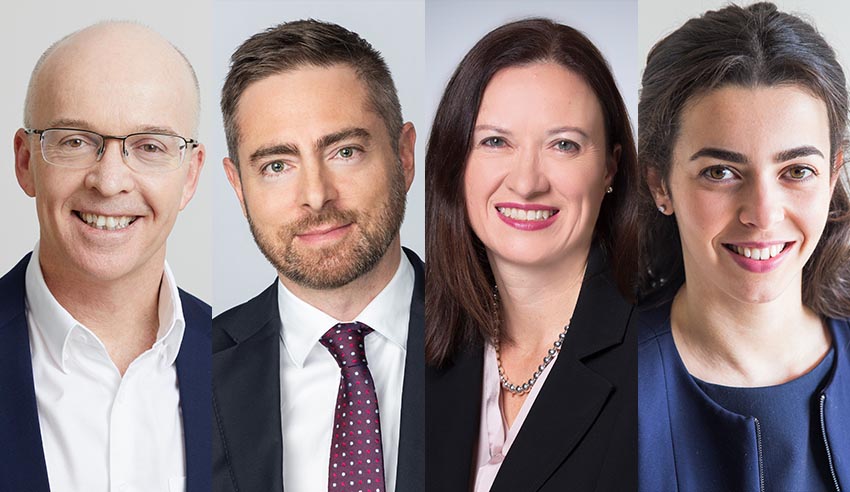 A team of one principal solicitor, two special counsel and a senior associate has moved from a top-tier team and into a boutique practice.
Boutique firm KHQ Lawyers has lured a top-tier superannuation and financial services team to its Melbourne office from HWL Ebsworth. The team has advised many leading Australian superannuation funds and are well known for their practice.
The hire of principal solicitor Natalie Cambrell, special counsel Andrew Taylor and Damian Tarulli, as well as senior associate Sanela Osmanovic will significantly bolster KHQ's financial services practice. Managing director David Kelly commented that the arrival of Ms Cambrell and her team fulfills another step in the strategic growth plan.
Commenting on the appointments, Mr Kelly the focus is not necessarily on seeing the firm get bigger, "but instead to grow in a smart, sustainable way that ensures that we continue to meet more of our [clients'] needs".
"KHQ has an excellent reputation for provision of high-quality legal services, delivered quickly and [cost-effectively]. We are known for our commercial approach and the ease of working with us. Natalie and her team certainly are an excellent fit in terms of the firm generally, and more broadly regarding our ongoing strategic development," he said.
On the move, Ms Cambrell said the team is delighted to be with KHQ: "The firm's size and culture [are] a great fit for our team and the breadth of its practice area supports truly full-service offering for our financial services clients. Very much a win/win situation."
The news follows a spotlight on HWL Ebsworth for COVID-19 outbreaks in its Victoria office. Premier Daniel Andrews told media the firm would not allow staff to work from home, "when clearly the vast majority of that work can be done from home".