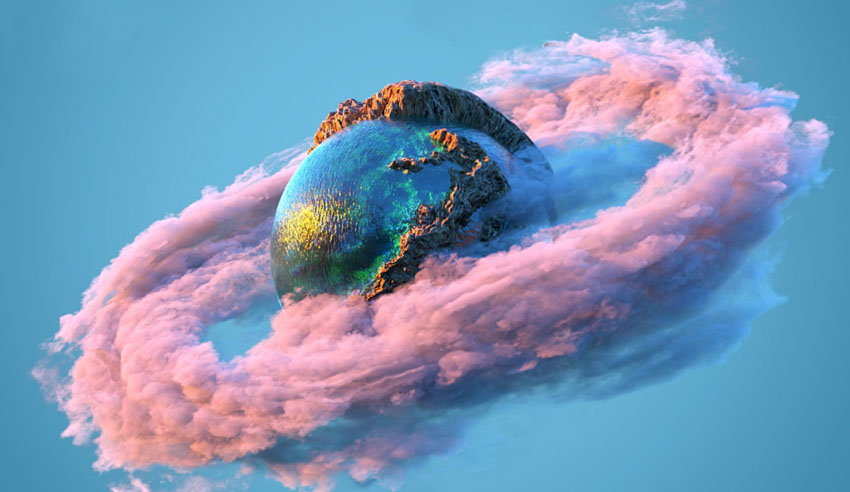 With flights grounded across the world, legal employers and prospective employees must re-evaluate recruitment strategies. Thankfully, for both parties, there are options available.
COVID-19 has up-ended almost all aspects of our daily lives, with the capacity to travel across borders one of the most significant changes to grapple with. Our inability, for public health and safety reasons, to journey without fear or consequence goes far further than simply heading to and from the office each day – overseas travel, and therefore international legal recruitment, has all but come to a screeching halt.
This, unquestionably, has ripple effects for the vocational plans of Australian lawyers of all stripes, as well as the global employers and recruiters that market to such professionals. It is unclear, at this point in time, when things might revert to some semblance of normalcy.
There are ways, however, that professionals interested in overseas legal roles can position themselves to thrive and succeed in a post-pandemic marketplace. Employers and recruiters alike are there to assist, and for those who invest personally and professionally in such a career trajectory, the potential benefits will be wide-ranging.
Why Australian lawyers work abroad
For Katherine Buskariol, no professional experience could rival that of working in Hollywood, given her ambitions for a career in entertainment law.
"I moved to New York immediately after graduating in Sydney and began working at one of the big talent agencies in a non-legal role to gain a general understanding of the industry before taking an in-house business affairs role and moving to the agency's Los Angeles headquarters. This experience is one I simply wouldn't have been able to replicate in Australia, and one that has been integral to my career development," says Ms Buskariol, who currently serves as the head of business and legal affairs at LA-based Mayflower Entertainment.
For Stuart and Monique Cormack, whose careers have been spent at BigLaw firms, the motivation was initially lifestyle-focused, but quickly became grounded in the opportunity to develop skills in ways that they perceived to be unattainable had they remained in Australia.
"I wanted the chance to live in London and take advantage of the bars, cafes, pubs and clubs, as well as having Europe on the doorstep. Obviously, I was keen to keep my career moving forward whilst I was there, but it wasn't until I got there (and even more on my return to practice in Australia) that I realised how beneficial this overseas experience had been in developing my skills. London is such a big market and the volume and complexity of transactions I worked on over there really accelerated my career path as a lawyer," Mr Cormack, now a banking and infrastructure lawyer at Gilbert + Tobin, explains.
Mrs Cormack, who these days splits her time between work as a senior conflicts analyst at King & Wood Mallesons and as an accredited nutritionist, adds: "By the time we made the decision to move to London I had transitioned from fee-earning work as a lawyer at my firm in Australia, to a risk management and compliance role for that same firm. Roles like that are relatively limited at Australian law firms but it is a much larger and more developed area in London. Moving to London gave me an opportunity to continue working in this area at some of the largest law firms in the world, which was an opportunity I was keen to pursue."
International experience has, "without a doubt", broadened Nicole Meyer's abilities as a transactional lawyer who specialises in infrastructure and healthcare: "It's commonplace to be working with a variety of different jurisdictions, dealing with different cultures and legal systems as well as meeting a huge network of individuals across the globe."
"International travel has also assisted in developing some strong connections with clients and colleagues alike (particularly when you're all stuck in one city for a long period of negotiations), says the Linklaters managing associate.
Making the leap across the world, however, is not without its personal and professional challenges, the Cormacks stress.
"As a banking lawyer, you hear constantly how transferable your Australian skills will be to English law. Whilst that's true to a point, I probably underestimated how much would be new to me. It wasn't just about adjusting to new law, but new matters, new markets, new clients and new firms and the different ways they all did things. The first year was pretty intense," Mr Cormack recalls.
"But I think being taken out of my comfort zone like that was really the whole point of the exercise and in addition to enhancing my skills and experience, it made me more flexible and resilient, which are characteristics which have really helped me in my career back in Australia since my return."
For Mrs Cormack, the adjustment was slightly easier on these fronts, but what she found tougher was getting used to life in London: "I thought Sydney was a big city (and it is) but London felt so much bigger and busier. It was definitely exciting, but after a stressful week of work I found it much more difficult to unwind and relax living in the middle of the city. I think that experience made me teach myself sustainable work habits, which I still have today."
That said, with multiple challenges come various rewards, Ms Buskariol says.
"Before moving to the US, I had anticipated that my biggest professional challenge would be passing the New York bar exam with only an Australian legal education, but as my career has progressed, I have since found that the global nature of my business requires an understanding of more legal systems than just the US and Australia," she tells.
"As a lawyer specialising in celebrity brand deals, I am constantly negotiating on behalf of international brand clients, and as such have had to not only gain a deep understanding of US law and legal systems but also familiarise myself with those of Europe (since many of our luxury fashion house clients are based out of Italy and France), as well as many other countries where I have clients based including Israel, Korea, and the Philippines."
"It has been an ongoing professional education and continues to challenge and shape me into a better and more well-rounded legal professional."
The impact on international legal work and legal recruitment
These myriad personal and vocational benefits, however, cannot currently be gleaned by Australian legal professionals wanting to make a move, given that COVID-19 has, in the words of Burgess Paluch director Paul Burgess, "brought an immediate halt to the majority of global relocation as never seen before". Sonder director and head of Australia Matthew Hart agrees, noting that hiring freezes, border closures, and heightened constraints on sponsorship visas have been overwhelming challenges for recruiters.
Taylor Root partner and head of Australia Hayden Gordine said that, prior to the pandemic, living and working abroad was "viewed as a rite of passage for Australian lawyers", which not only allowed for global travel but accelerated the upwards trajectory in their careers.
"Post-pandemic, the appeal for some will remain, but a lawyer's ability may be restricted by changes to immigration policies. Lawyers have always scored high on a points-based immigration system but an under 30-year-old Australian's automatic right to work in the UK for two years will come under renewed scrutiny," he says.
"Most recruiters who focus on the global recruitment market have been forced to shift to local recruitment or moving lawyers within the markets they service. Post-pandemic, there is likely to be a long slow period of little demand as the global economy is in recession, and demand will ease compared to pre-pandemic levels," Mr Burgess outlines.
"Recovery may take some years, and demand may not spike until some lawyers with three to five years PQE, who traditionally make up the bulk of Australian lawyers moving overseas, have moved past that stage of life. For lawyers looking to consider overseas relocation in the next six months it will be important to work strategically to ensure the move is successful, and carefully consider contingencies and options. Flexibility in terms of locations and roles may be necessary."
Mr Hart says: "Many of our international clients have still had to rely on foreign-qualified lawyers to fill their business-critical roles. Not all firms have been able to onboard new starters remotely, but many of them have put temporary remote-working measures in place to avoid delaying new starts," he details.
"We have found that, if we're able to effectively leverage the technology available, we can maintain FaceTime with clients and candidates, and continue to provide a professional and personalised service. The ability to jump between meetings through Zoom has obvious efficiency-related benefits."
For Peerpoint – the flexible resourcing arm of global law firm Allen & Overy – which does not serve as a traditional recruiter, the pandemic experience has been somewhat different to other players in the market. As a business that operates across four markets and was able to place professionals in more than a dozen international jurisdictions last year, their consultants have had "more control" as to where and how they work.
Carolyn Aldous, the managing director of Peerpoint, said the business has "seen a lot of interest from lawyers considering a move closer to home or approaching us to explore the career options available to them on the third path, legal consulting. We are also seeing some great quality lawyers returning with international experience, particularly in the regulatory and technology space".
"There is a real opportunity for these lawyers to import their international experience and educate clients on developments in certain sectors and regimes that are likely to become applicable here in Australia," she posits.
Get creative in the 'new normal'
It must not be forgotten, though, that despite these wide-ranging impacts, there remain practical ways that legal professionals who are interested in global job opportunities can position themselves for the post-pandemic world. Ms Aldous suggests joining a global consulting platform or a law firm that is "truly international" to have one foot in that door.
"While it may not quite be the bright lights of Hong Kong or the old-world charm of London, these types of organisations work with international clients on market leading transactions. For example, 73 per cent of work at A&O involves two or more A&O offices, of which there are over 40 around the world," she advises.
"If a lawyer is in private practice in one of these firms and they find themselves with capacity, they should consider having a conversation to express their interest in working with another international office – they will expand their international exposure and enhance their experience so when the international market returns, they will be paces ahead of everyone else."
Consultants working for Peerpoint, Ms Aldous stresses, must be self-directed. This principle, she says, "applies to anyone wanting to take control of their career".
"Being clear as to the experiences you are seeking is important in communicating this to your people leader, mentor/sponsor or even a recruiter," she submits.
Mr Burgess offers similar guidance, suggesting focusing on work that is "naturally more suited to relocation", by way of taking an interim step to a firm or business that works overseas.
"While this may offer the direct chance to be seconded for periods overseas, as well as the ability to transfer permanently, it will also open up the chance to work with a more global client base and be part of global practice groups and networks, and work on cross-border deals," he says.
"Global firms are likely to offer more appeal to local lawyers who would otherwise be on the move overseas. Their offering of global clients and practice groups, cross-border work and secondment opportunities may be seen as offering a foothold into both some of the benefits of a move offshore, and also an increased chance to make a move overseas in what will be a recovering market."
What must not be forgotten, however, is the need to ensure your fundamentals remain strong. In Mr Hart's mind, this means bolstering one's CV and deal sheet, together with "overall marketability".
"The situation will improve and we will start to see an increase in overseas opportunities and demand for Australian lawyers. In the meantime, map out a plan of attack. Identify the market you want to work in, the practice areas that are hiring, and the types of firms you're interested in. Talk to your recruiter about the types of Australian candidates the firms have hired in the past and compare their profiles with your own," he lists.
Moreover, professionals should challenge themselves by thinking outside the box and focusing on transferrable skills and unique selling points.
"We know restructuring and insolvency is hot at the moment. Are you a banking and finance lawyer who has had exposure to restructuring? Can you get more of that work in your current firm? We know private equity houses are setting up funds to purchase distressed assets all over the world. Are you a corporate M&A lawyer interested in working on PE transactions overseas?" he says.
Going further, he adds: "Are you looking to move to Hong Kong? Can you spend time brushing up on your Chinese language skills? Are you looking to move to NYC? Can you spend time studying for the NY Bar?"
Mrs Cormack also recommends thinking outside the box, albeit by way of leveraging the idea that Australian lawyers "have an excellent reputation all over the world", and are sought after, she insists, for roles which may not be fee-earning work at firms.
"My personal experience overseas was in risk and compliance at different law firms, but similar roles exist at accounting and consulting firms, banks and corporates. In large markets like London, there is also often a huge amount of temp and project work on offer for those with the skill set of a lawyer (e.g., re Brexit transition etc)," she notes.
"Whilst this may not be your first choice, it will mean you can get your feet on the ground over there and earn some money whilst you look for something more permanent in a preferred role."
Mr Cormack supports this, saying that professionals should get in touch with other lawyers who have worked overseas and come back to Australia, as they may have contacts and relationships that can be of assistance.
"Also, make contact with a good recruiter who comes with recommendations from people you trust and make sure you have a good connection with them – they will keep you informed of how the market is going in the overseas jurisdiction you want to work in and (given their associated commission) will be very motivated to help you get into a role if you decide to go for it," he says.
Navigating COVID-19-imposed constraints
Further to such creative solutions, making the most of professional development options will likely be critical to one's future prospects. Professional Development is moving online and will become self-paced, Ms Aldous advises, with A&O's business school and CPD programs having "gone virtual", as have other providers.
"This is a great time for lawyers to invest in themselves," she determines.
"If you feel that you haven't grown professionally in 2020, it's not too late to do something about it – I recently enrolled on an online INSEAD program and if you're a lawyer, now could be a good time to do the Australian Company Directors course, to learn more about legal tech, or to use any capacity for pro-bono work to support a cause you are passionate about," she offers.
"Additionally, with heightened demand for early career lawyers, clients are cognisant of the need for professional development and actively promoting opportunities to lawyers to get involved in international transactions and other areas of training and development."
Mr Hart agrees, noting that higher learning institutions and related education providers are looking to improve their online offerings and experiences.
"Recruiters can help with the information sharing around what's possible, and how different lawyers have benefited. We can pass on what employers are saying about different CVs and what they're really valuing and looking for in prospective employees," he says.
"Instead of an overseas master's program, can you enrol in a local master's and engage in some local volunteer work? Instead of a master's, can you enrol in short courses that focus less on theory and more on technology & practical, commercial skills?"
Mrs Cormack favours this approach, recommending that lawyers consider "further study which might help develop your CV, whether that is an overseas legal qualification (like an English law conversion or passing the NY Bar) or a masters focussed on a particular specialist international area of law".
"But, speak to people who have experience in the jurisdiction you want to work in to see if they think it will be useful in your job hunt. There's no point in running up student debt unnecessarily," she warns.
Jumping through such hoops to better position one's self in the hope that such global opportunities will arise sooner rather than later may, reasonably, be exasperating for some lawyers. In response to this, Ms Buskariol reflects that while the current circumstances are most unfortunate, she has found that the holistic growth that comes from living and working overseas to be immensely fulfilling, and this is something that can only be attained through such experience.
"I am optimistic that the recent explosion of remote education and work opportunities will empower emerging lawyers to develop their professional knowledge in a new and intentional way in order to become stronger and more qualified candidates for the moment overseas opportunities return," she declares.
Inherent opportunities for recruiters and candidates
Ms Aldous says that Peerpoint currently sees "a lot of opportunities" opening up for lawyers whose careers are still in their early and developmental stages – that is, those who might be keen on an overseas stint in the 2-7 years' PQE period.
"The pandemic has highlighted many opportunities for these lawyers in the contracting space and while a move overseas might need to wait, many of our clients are offering opportunities for them to get international exposure on transactions and potentially a transfer to their overseas offices later on," she explains.
"The high level of client demand in this space means early career lawyers are highly deployable and are generally able to keep as busy as they'd like (and therefore there is increased income security that comes with contracting for this group). We have also recently established a casual engagement model which means that lawyers at this level can gain prompt access to opportunities and easily start contracting via Peerpoint without the investment ordinarily required with setting up an Incorporated Legal Practice."
Regional opportunities may abound as well, Mr Burgess hypothesises: "We predict that a few more lawyers from countries such as the UK, where COVID-19 reached more significant levels, may look to move to countries such as Australia and New Zealand which were portrayed as relatively safe havens, with excellent healthcare systems."
Mr Gordine agrees, saying that another potential flow-on effect of the "new normal" could be the opportunity to continue working for the same law firm in some capacity from your home country.
"Retaining top talent has always been a concern for law firms so could we end up seeing an Australian lawyer return from the UK and remain part of the London team. Even with a cut in salary and the unusual working hours it would still be a very attractive package and opportunity for many to consider. We could we see New Zealand qualified lawyers working for Australia firms returning to live in New Zealand but remaining part of the team," he muses.
Recruiters have adapted, Mr Gordine continues, to focus on the returnee market and re-educating senior lawyers on the changes to the Australia legal landscape since their departure, "which in many cases has been over a decade since departure", he says.
"Interest remains from Australian lawyers seeking opportunities overseas but the time frame for departures has been pushed out. For many junior lawyers it is often less about the timing of the opportunity and more about ensuring back-to-back summers, so we remain speaking to many lawyers about a possible move especially to London in time for the UK summer in June/July 2021," he notes.
Mr Hart is keeping faith in the long-term recruitment landscape, noting that firms and candidates "still value our core services – connecting the world's best legal talent with the most interesting roles in the market".
"COVID-19 has provided us with the perfect opportunity to focus on providing value through thoughtful, tailored career advice – through career mapping, strategising, and advising," he argues.
Advice for those seeking vocational opportunities abroad post-pandemic
It would be understandable, given the current sociopolitical and economic climate, not to mention health and safety concerns, for legal professionals to discard the avenue of working overseas. But despite the turbulence of the age of coronavirus, Ms Meyer says she does not believe that the holistic benefits of such global work have changed.
"Working overseas still provides you with an amazing ability to experience living in a new country as well as working on fantastic cross border transactions. Many of the relationships you build with colleagues in different jurisdictions will have often been virtual in any event, so I think the pandemic has just encouraged a more agile and virtual way of working," she insists.
One such benefit that Mr Cormack discovered, he recalls, was understanding the lessons learned and building his resilience in overcoming the "many (expected and unexpected) challenges" that life in London threw up for him and his spouse.
"Given the unprecedented times we're living in, if you can make it work over there, you'll be stronger for it!", he proclaims. "The life experience alone is worth it, but the lessons you learn, relationships you make and skills you develop will be invaluable for the rest of your career."
Mr Burgess backs this: "For lawyers lucky enough to gain experience with leading firms overseas, they are likely to be considered rarities as they re-enter the Australian market."
Ms Aldous spent seven years of her own career with A&O in three of its international offices, and – both personally and professionally – describes herself as a "huge advocate" for international experience.
"Had I been in one of these offices in recent times, I would have returned to Australia and worked remotely to be closer to family and friends. As one friend said to me after landing in Melbourne after many years in London, 'I didn't call you as I deliberated whether to fly home; I knew what your answer would be!'"
A&O and Peerpoint continue to facilitate international assignments, but for the moment the majority of these are on a virtual basis, she says.
"If relocation is even possible, each individual needs to determine their comfort level as to undertaking such assignments. I have seen most employers take a cautious approach and they are putting their employees in the driving seat to dictate what feels safe and comfortable for them."
Ultimately, though, she pitches that "Isn't the real opportunity the ability to gain international experience working on world class deals for leading global clients from home?"
The growth that can occur from such experience, Mr Hart contributes, will remain unparalleled.
"You'll experience great highs, low, uncertain moments, and you will learn a lot about yourself. You'll learn more about what makes you tick, what motivates you, and what's most important to you. You'll be naturally more inclined to push yourself, and take yourself out of your comfort zone, because you'll already be dealing with the uncomfortable," he advocates.
"With all of this, you'll show others, including current and future employers that you're resilient and adaptable – two hugely important characteristics for hiring managers."
This all said, Mr Gordine urges professionals to do their homework and plan ahead, noting that exploring opportunities overseas is a journey that takes six to 12 months to navigate and prepare for.
"For many, COVID-19 will add that again to the time frame before their departure. Practically, I would still recommend a lawyer either exploring international options internally with their firm or engaging a recruiter," he suggests.
Appreciating the new-look landscape
Any legal professional harbouring ambitions to work overseas, either in the short or long-term, must use this time to take greater control over their vocational journey, Ms Aldous deduces.
"It's not worth being in a role you dislike just because of the pay check. Speak to a trusted advisor, maybe even a career coach, about your options. The interim market will continue to be more active, before the permanent employment market gains real momentum and many employers will use consultancy as a route to meet their resourcing needs – at Peerpoint we're already seeing this," she muses. "For lawyers, legal consulting provides a great opportunity to make a transition in-house or to build a portfolio of experiences with different organisations at any stage of their career."
As was seen post-GFC, Mr Burgess recounts, global demand for lawyers will be primarily driven by increased M&A activity overseas and therefore things will start to ramp up again once demand in those locations cannot be met by local lawyers – providing an opening for Australian practitioners.
"It is likely to give rise to a prolonged period of steady growth over a number of years before it reaches pre-pandemic levels," he surmises.
Even now, though, there remain chances for professionals to roll up their sleeves with cross-jurisdictional work, Ms Meyer adds: "The limit on international travel most certainly restricts in-person discussions and negotiations which are undoubtedly important from a variety of angles, however with it comes an opportunity to adapt and develop a new and more agile way of working – who would have thought it would be possible to sign a multi-jurisdictional takeover from the comfort of your living room!"
At the end of the day, however, Mr Hart implores lawyers to remember that not only we have bounced back from recessions in the past but that there have been "tremendous" opportunities on the back of them.
"All legal markets will resume hiring. When plotting your move overseas, it is important to exercise patience and caution, as it should be for all the right reasons and not just for any role," he concludes.
This feature originally appeared in the Spring 2020 edition of the Lawyers Weekly Magazine, available for download from our website.