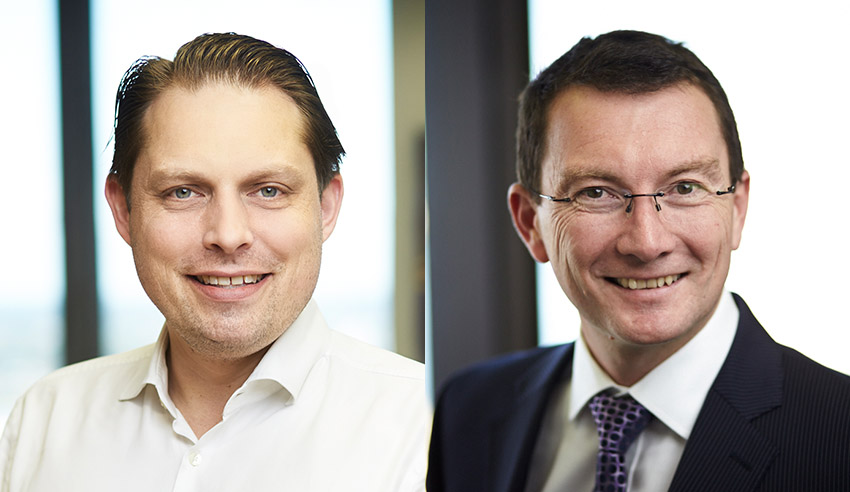 An Australian law firm with six offices across the country, and its sister businesses, are being acquired by a listed global independent provider of claims management and outsourcing solutions.
Crawford & Company (NYSE: CRD-A and CRD-B), which says it is the "world's largest publicly listed independent provider of claims management and outsourcing solutions to carriers, brokers and corporates", has acquired HBA Group, which comprises national law firm HBA Legal and two sister businesses.
The acquisition, the provider said, forms part of its ongoing expansion of its legal arm, Crawford Legal Services (CLS), in the UK and globally.
What is CLS?
CLS – which is presently in the UK and is, it said, an "alternative business structure" – is an independent legal practice and an integrated part of the Crawford & Company claims management process, "providing professional and technical support in the handling of volume, niche, complex or high-value claims".
The solution, the provider said in a statement, "leverages the company's global infrastructure and expertise and forms a core component of Crawford's end-to-end connected claims solution".
The acquisition of HBA Group means that CLS will, locally, become a leading legal services partner to clients across Australia, "providing a unique and disruptive business-to-business integrated claims and legal model for the Australian legal and insurance markets".
"The company will be able to leverage Crawford's global capabilities as well as benefiting from the company's continued investment in innovative technology to support faster processing, greater efficiency and enhanced client service," it said.
Crawford president Joseph Blanco said that the provider sees "significant opportunity" to expand its legal service capabilities in Australia, which gave rise to its acquisition of HBA.
"With its market standing, geographical reach and depth of expertise, HBA Group provides a fantastic platform from which to restore and enhance lives, businesses and communities. Since the launch of Crawford Legal Services in the UK in 2016, we have gained huge market traction by providing a powerful connected legal service and highly cost-efficient solution to our clients," he said.
"I am delighted to be able to offer this level of service to the Australia market through HBA Group."
Crawford Australia president Tim Jarman added that the acquisition of HBA Legal is "wonderful news", giving the global provider a clear market differentiation.
"We are the only loss adjusting company in Australia to have their own law firm, and after seeing the success of Crawford Legal Services in the UK, I am excited about the potential for both Crawford and HBA Legal in Australia," he submitted.
What happens to HBA?
HBA Legal has been in existence since 2011, starting out with offices in Sydney and Perth, and has since expanded into Melbourne, Brisbane, Canberra and Newcastle.
Three years ago, HBA's two founders, Brett Ablong and Nathan Hepple (both pictured), created the HBA Group, also comprising claims management business Paratus, and legal process and technology provider Pillion.
Moving forward, HBA will have a two-fold function: firstly, to continue servicing clients as a standalone law firm, but secondly – and now additionally – to "tap into other part of the Crawford claims businesses to be part of an end-to-end solution for those insurance clients who want their claims management all managed under one roof".
Mr Ablong and Mr Hepple will remain with the practice, with the former to remain as managing director of HBA Legal, and the latter to assume the role of director of strategy and growth in Asia Pacific.
The entire HBA team will remain, the firm noted.
Mr Ablong said he is excited about taking HBA Legal "to the next level" and being able to take advantage of "enhanced opportunities" for the firm's clients, people and its business.
"They are now part of a global organisation with a clear disruptive vision, and I can't think of another business where the opportunity is quite the same," he said.
"The health of our business will benefit from this by way of having the backing of a global organisation in terms of access to enhanced technology, broad range of expertise and growth support. There are also endless possibilities to enhance our offering to clients because we can develop a package of services utilising Crawford expertise that no other traditional law firm can provide."
Mr Hepple added: "The service that HBA's existing clients are accustomed to will not change as Crawford has invested in us because they like what we do and how we do it."
"There will be growth in the coming months and years, but we are not changing the fundamentals of how we do business or the manner in which we serve our clients," he posited.
CLS managing director Jason Spencer – who will be the chair of the HBA Legal board moving forward – added: "Working together, our aim is to create a leading legal service partner to our clients with entrepreneurial spirit, talented people, solid financial performance and geographical reach."
"HBA is a solid business with a strong client base and financial platform; it is scalable quickly given its national presence and an enviable presence in the local market. HBA's co-founders have an entrepreneurial spirit, and I'm very much looking forward to working with them to grow this business into the future," he concluded.