Goodbye job applications, hello dream career
Seize control of your career and design the future you deserve with
Lawyers, judges perceived more ethically this year than last
New research from Governance Institute of Australia shows that the community has a more favourable view of legal professionals in 2020 than in 2019.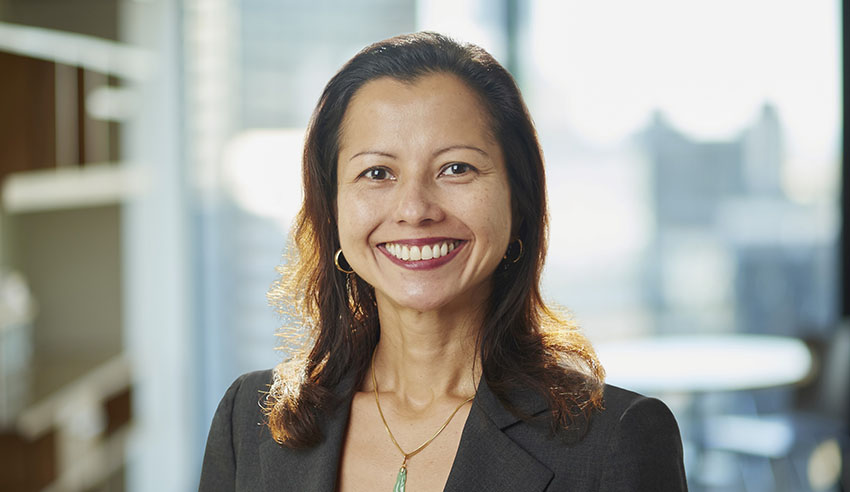 The fifth annual Ethics Index, which quantifies the perceptions of Australians of the overall importance of ethics and the level of ethical behaviour of individuals, institutions and professional strands across the country, has been published by Governance Institute of Australia.
You're out of free articles for this month
To continue reading the rest of this article, please log in.
Create free account to get unlimited news articles and more!
On Tuesday, 24 November, Lawyers Weekly published a podcast episode in conjunction with Governance Institute, unpacking how the legal profession across the board has fared this past year, and why perceptions have changed in that time.
The research revealed that Australians' perceptions of lawyers' ethics have improved in 2020, with 45 per cent of respondents deeming lawyers to be "somewhat ethical" or "very ethical", while 34 per cent see lawyers as "somewhat unethical" or "very unethical", for a net score of 11. Last year, lawyers' net score was -2.
Lawyers remain in the bottom 10 for rankings of occupations across the country, with directors of foreign companies operating in Australia and federal politicians (-4 and -3 respectively) at the bottom, while firefighter and general practitioners had net ethical scores of 82 and 80 respectively at the other end of the spectrum.
However, the jump from -2 to 11 marks a significant improvement for lawyers since 2019.
Moreover, Australians have a more favourable view of their personal lawyers this year than they did last.
When asked how they perceive professionals they come into contact with, 63 per cent of respondents said that their lawyers are either "somewhat ethical" or "very ethical", and just 13 per cent said the practitioners they engage are either "somewhat unethical" or "very unethical", for a net score of 50. This is significantly up from last year's net score of 33.
Speaking on Tuesday on The Lawyers Weekly Show, former BigLaw partner and governance, human rights and modern slavery legal expert Geraldine Johns-Putra hypothesised that improved perceptions of lawyers' ethics are at least partly due to a "general shift" in the broader business community towards more ethical behaviour, and lawyers are duty-bound to follow their clients.
VIEW ALL
"So, we have actually shifted our own practices to ensure that we are guiding our clients to act more ethically, not just in accordance with the letter of the law," she said.
"We're seeing an increased trend toward [royal commissions and parliamentary inquiries] in use, and I actually think that when the public sees this sort of inquisitorial setting, they get to see lawyers working towards a united interest rather than in an adversarial setting where we have one being contested against the other. Here, we can demonstrate to the public how lawyers can behave in a way that promotes justice.
"Rowena Orr in the Hayne Royal Commission, for example, was something of a super star. She was persistent and she was diligent, and that's an example of a lawyer that the public saw as behaving with high ethical standards."
The age of coronavirus has likely also helped perceptions of lawyers' ethics, Ms Johns-Putra continued, given the increased focus on individual and civil liberties.
"That goes back to the paramount duty of lawyers. We are here to act in the interest of justice. We are officers of the court. We uphold the rule of law and I think that the increased awareness that the public has that individual liberties are important, as becoming in various ways through the COVID-19, has meant that lawyers have moved into the spotlight a little bit to protect those liberties because, after all, who is going to protect those individual liberties?" she deduced. 
"It would be the lawyers, and that goes back to lawyers being able to retrain that sense of public duty that I hope will help us as a profession and not only have high ethical standing but have more pride in what we do as officers of the court and owing a public obligation."
In addition, Ms Johns-Putra mused, it "doesn't hurt to appear more accessible" in the age of coronavirus.
"For example, there's been a move in courtrooms for lawyers and judges to not wear the robes and the wigs in every court setting and therefore to appear more like human beings rather than someone up on a lofty platform adjudicating from a higher place. All of those things will improve our perception of ethical conduct," she said.
The research also found that judicial officers have improved their ethical standing from the perspective of Australians.
In 2020, 70 per cent of respondents said they feel that judges across the board are either "somewhat ethical" or "very ethical", with just 13 per cent deeming them to be either "somewhat unethical" or "very unethical", for a net score of 57. This is up from a net score of 43 last year. 
When asked why perceptions of Australian judicial officers have improved since 2019, Ms Johns-Putra said that people are coming to understand that "judges have a personality".
"Judges bring long decades of experience to their jobs and rather than having it hidden away in some courtroom that nobody sees, that's coming to the public consciousness. So that would have helped the perception of the judges and also because a conflict of interest is one of those things where, as soon as we do have a profession or an individual in the position where they may have a conflict of interest, then ethics becomes an automatic question," she explained.
"Judges are perceived not to have a conflict of interest necessarily between the public interest and the interest that they might have in their job. Their job is to administer justice and their job is to ensure that the law is enforced or the law is interpreted correctly. So, I think that all of the doubts that might surround other professions connected to the law don't touch judges quite as much."
To listen to the full episode about the Ethics Index 2020, click below: