IPH on what makes a firm float successful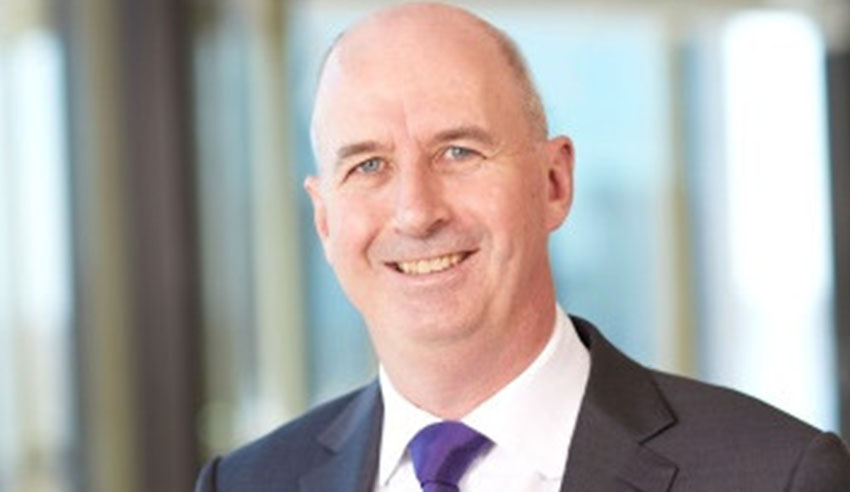 With news having broke about HWL Ebsworth pulling its ASX strategy, IPH Limited has offered up its perspective on why a firm's float plans can fall through last minute.
Last week, following months of preparation, HWL Ebsworth called off the float which would see it list on the ASX as Alarcon.

HWL Ebsworth and its brokers, Bell Potter and Macquarie Capital, sought to raise $151.4 million (11-times profit), down from an initially expected amount of between $232 million to $255 million (12.7- to 14-times profit). Partners were reportedly split on the decision to list, with some voting in favour and some not. 

Speaking to Lawyers Weekly off the back of the news, Dr Andrew Blattman, chief executive of ASX-listed entity IPH Limited, offered his thoughts on the reasons as to why a firm might pull its ASX plans, despite spending months gearing up to list.

"For a firm to list there needs to be a compelling proposition for all stakeholders involved – staff, clients and investors," Dr Blattman said.

"Reasons why a listing may not proceed could include uncertainty around revenue or nature of revenue [and] uncertainty around growth potential or pathways to future growth."

Prior to HWL Ebsworth calling off its ASX debut, many market commentators were predicting its deal to be a similar shape to that of IPH's.

IPH first listed on the ASX on 19 November 2014 and in doing so, positioned itself as the first IP services group to do so. 

IPH shares were offered at $2.10. They began trading at $3.15. After the first day of trading, IPH had a market capitalisation of $488.4 million. Today it has a market capitalisation of approximately $1.5 billion.

Since that time, the group has acquired a bunch of practices, including, arguably most notably, Xenith IP Group, after a lengthy battle with its competitor, QANTM Intellectual Property Limited, which was also sizing up an acquisition of Xenith.

On what made the group's listing a success, Dr Blattman said: "There were several factors that contributed to our successful listing in 2014: Recurring nature of our revenue – given the lifecycle of patents (from provisional filing through to expiration), our revenue is more predictable than other professional services businesses; our client base – including Blue Chip and Fortune 500 clients (at the time of our listing we had approximately 120 Fortune 500 clients); [and] our largest client only accounts for 2 per cent of total revenue.
"We were able to retain, and have gone on to attract, a team of leading IP professionals," he added.
"We have a clear growth strategy that we have continued to deliver on for our shareholders."
According to Dr Blattman, listing on the ASX gave IPH the capital to invest in its business and deliver on its growth strategy.
"We have been able to maintain our market leading position in Australia/New Zealand through further consolidation in these mature markets. We have achieved this through the acquisition of Xenith IP in Australia in 2019, and Baldwins IP in New Zealand this year," he explained.
"We have a deep history in Asia, dating back more than 20 years, which has given us exposure to the growth markets of South East Asia.
"Since listing we have expanded our presence in these markets, opening offices in Indonesia, Thailand, and acquiring businesses in Hong Kong and Beijing."
Further, listing has allowed IPH to strengthen its service offering to clients through an expanded network of IP firms in the Asia-Pacific region. 
"Through our network we have seen growth in client referrals. For example, Griffith Hack is now one of the top 10 clients by revenue of our patent business in Beijing and Hong Kong," Dr Blattman said.
"We have been able to invest in our people and offer career advancement opportunities, for example since listing we have made more than 40 principal promotions.
"Our people can share in our success through our Employee Incentive Program, which allows eligible employees to receive awards on the plan and become shareholders in IPH."
When asked whether there are likely to be more firms that operate in the legal market listing in the future, Dr Blattman said it's a possibility that's "welcomed" by IPH.
"We would certainly welcome other peers listing on the ASX. The listed model has worked for our business and stakeholders," he said.
"With listing, comes a responsibility to all stakeholders and we take that responsibility very seriously.
"When deciding whether to list, it is important to consider the nature of your client base, expected revenue and what growth opportunities exist for your business."